Learn
HOW TO USE KINGSFORD® SIGNATURE FLAVORS
Wood Pellets on a Gas Grill
You'll be the envy of your neighbors when they experience the delicious aroma coming from your backyard grill. Available in pellets, charcoal and boosters, our Signature Flavors infuse your cookout with rich, full-bodied flavor.
What You'll Need
Fuel and Tools
Gas Grill
Scissors
Heavy-Duty Aluminum Foil (12" Wide)
Steak Knife
Heat-Resistant Grilling Gloves
Smoke Tube
How to Prep
Aluminum Foil Method:
Place a 12" x 14" piece of heavy-duty aluminum foil on a flat source, shiny side up.
Fold the foil in half to create a crease.
Unfold and place a ⅔ cup of Kingsford® Signature Flavors Wood Pellets on one side of the foil.
Refold in half and fold the top and bottom edges over about ½" twice, repeat with the rightmost edge.
Flip over the pack, and using a steak knife, poke a few holes in the side with no visible folds to allow the smoke to escape.
Place the pack on your gas grill — and enjoy the smoky flavor!
Smoke Tube Method:
An additional and convenient way to get more smoke flavor is with a smoke tube.
Simply fill the metal tube with the Kingsford® Signature Flavors Wood Pellets or standard Kingsford® Hardwood Blend Pellets of your choice.
Next, place the smoke tube on the grate and position a Kingsford® Quick Light fire starter on one end of the tube. Light the Kingsford® fire starter and let the flame spread to the pellets. You can also use a propane torch on the low setting to start the pellets.
Once a good flame develops, fan the flame to make sure you've reached a good level of combustion.
To make sure the pellets stay lit, continue to burn the flame for about 10 minutes.
Next, blow out the flame. Smoke should be forming and filling the cooking cavity.
Now, it's time to put your food on the grill. It's as easy as that!
How to Prep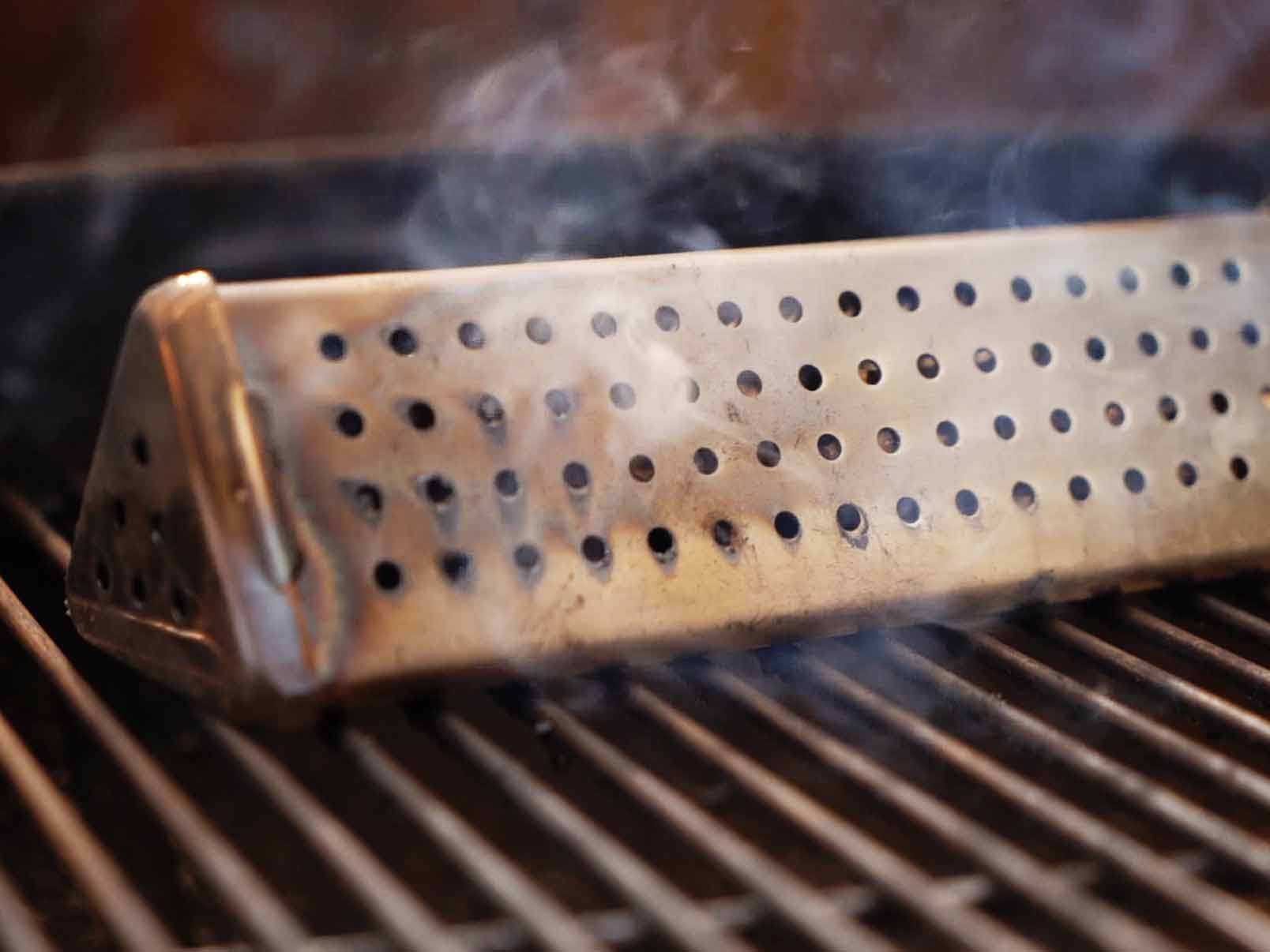 Which Flavor Will You Try First
Which Flavor Will You Try First