Kingsford™ Baked Beans are top-quality baked beans with flavors like Brown Sugar Molasses, Maple and BBQ. Additional varieties include Bacon, Pork BBQ, and Pork with Brown Sugar Molasses which are loaded with more meat for that hearty goodness. All Kingsford™ Baked Beans are made with the highest quality ingredients and don't contain MSG, preservatives or gluten.
Rated

5

out of

5
by
Twotone
from
Your baked beans
I use to buy these at Aldi's. and I loved them. But they haven't sold them in a long time. I sure would like to find them. Do you still make them? I would buy a case of 24 from you If I could. Please let me know, because I think bush sucks and they dont sell grandma browns here in upstate NY anymore
Date published: 2023-07-27
Rated

1

out of

5
by
Glen
from
Baked Beans
I purchased 5 cans of baked beans & they all tasted awful & smelled bad
Date published: 2023-07-09
Rated

5

out of

5
by
BillyO
from
These were excellent!!!
We bought these at an Ollie's store and they were fantastic. The can was full of beans and bacon. I have been looking for them so I can buy more.
Date published: 2023-07-06
Rated

1

out of

5
by
Jen86
from
Smell was horrendous!
I bought these beans today and they smelled so badly that nobody in my house wanted to eat them. No idea how they taste, the smell was enough to make me gag. I can't even identify what the odor was...almost like rotting meat?
Date published: 2023-06-26
Rated

1

out of

5
by
Lisa Robin
from
Awful
Very sweet and totally unappealing to eat. Beans tasted greasy .
Date published: 2023-05-31
Rated

5

out of

5
by
Shel111
from
The best
We love the beans with pork or bacon. They're the best we've had, and need nothing added to them. The only problem is that the only place we can buy them is Amazon for far too much money. I hope Kingsford steps up production and gets them back on our local grocery store shelves.
Date published: 2023-05-23
Rated

1

out of

5
by
Ilikebeans
from
No beans!
I opened 2 cans and they had a lot of juice. I drained it and there was not a single bean, only unidentified chunks of "meat"???? I definitely want a refund!
Date published: 2023-04-27
Rated

5

out of

5
by
pw18
from
Best Baked Beans
Best baked beans! I got them on a special at Menards a couple years ago....bought what they had. Can't find them anywhere and would love to have more!
Date published: 2023-03-31
Rated

1

out of

5
by
Chucky
from
First time
I'd be embarrassed to put my name on this product. Baked sauce with more sauce. Maybe 20 percent actual beans in can. VERY DISAPPOINTED Please consider more BEANS, possibly additional brown sugar &/or molasses
Date published: 2023-03-23
Rated

5

out of

5
by
cocacolaguy845
from
BBQ FLAVOR of the baked beans with pork
I love kingsFord really great taste and everything
Date published: 2023-02-01
Rated

5

out of

5
by
DSHinNC1969
from
Best Baked Beans, But Not Available Near Me Now
First, my condolences to the other reviewers who have apparently suffered a loss of their taste buds, and think these are terrible beans. We have tried nearly every kind out there, and Kingsford is the best, in our book. However, only 2 stores around here carried them, and now neither of those stores do. We don't know where we can even get them now.
Date published: 2022-08-27
Rated

5

out of

5
by
Randy S
from
Love the product, but can't find them anymore
Blended a can of the Beans with Bacon with a can of the Brown Sugar and Molasses Pork and they were gobbled up so fast by our guests, that I only got to try a spoonful. Would recommend that mixture to anyone. Only problem is the store where I bought them is sold out and no idea when next shipment will arrive. Can't find them online either. Hope this supply issue gets resolved soon.
Date published: 2022-08-03
Rated

5

out of

5
by
Randall
from
Only canned beans with molasses!
The minute you take a mouthful of this rich goodness you get sent back in time. Imagine yourself next to a fire, beans cooking on a pan, sugar is rare so you only have molasses to mix in the sweeten the deal. That's Kingsford baked bean! Got to love Ford and love America! P.s. I bought fifty cans of this good stuff.
Date published: 2022-07-12
Rated

5

out of

5
by
Alboco
from
BBQ Beans with Bacon are Dynomite!
Woo Hoo Try these! Only problem... My store ran out of them! That's what got me back here to their website! Finding another retailer is my goal! My 4th of July table needs these beans! Everybody absolutely loves them! I always direct them to Kingsford (yes, that Kingsford!) naturally, they're gaining popularity and are now harder to get; as a result! All good!
Date published: 2022-07-01
Rated

1

out of

5
by
Disgusted Consumer
from
Worst baked beans Ever!!
Seeing 'Kingsford' on the label I assumed they would be good. Boy, was I wrong!! Contains more gelatinous, nasty flavored, starchy gunk than beans!!! I bought three cans and they are so disgustingly awful I can't even consciously donate the other two cans to the local shelter. I would recommend purchasing your charcoal but never baked beans to anyone!
Date published: 2022-06-22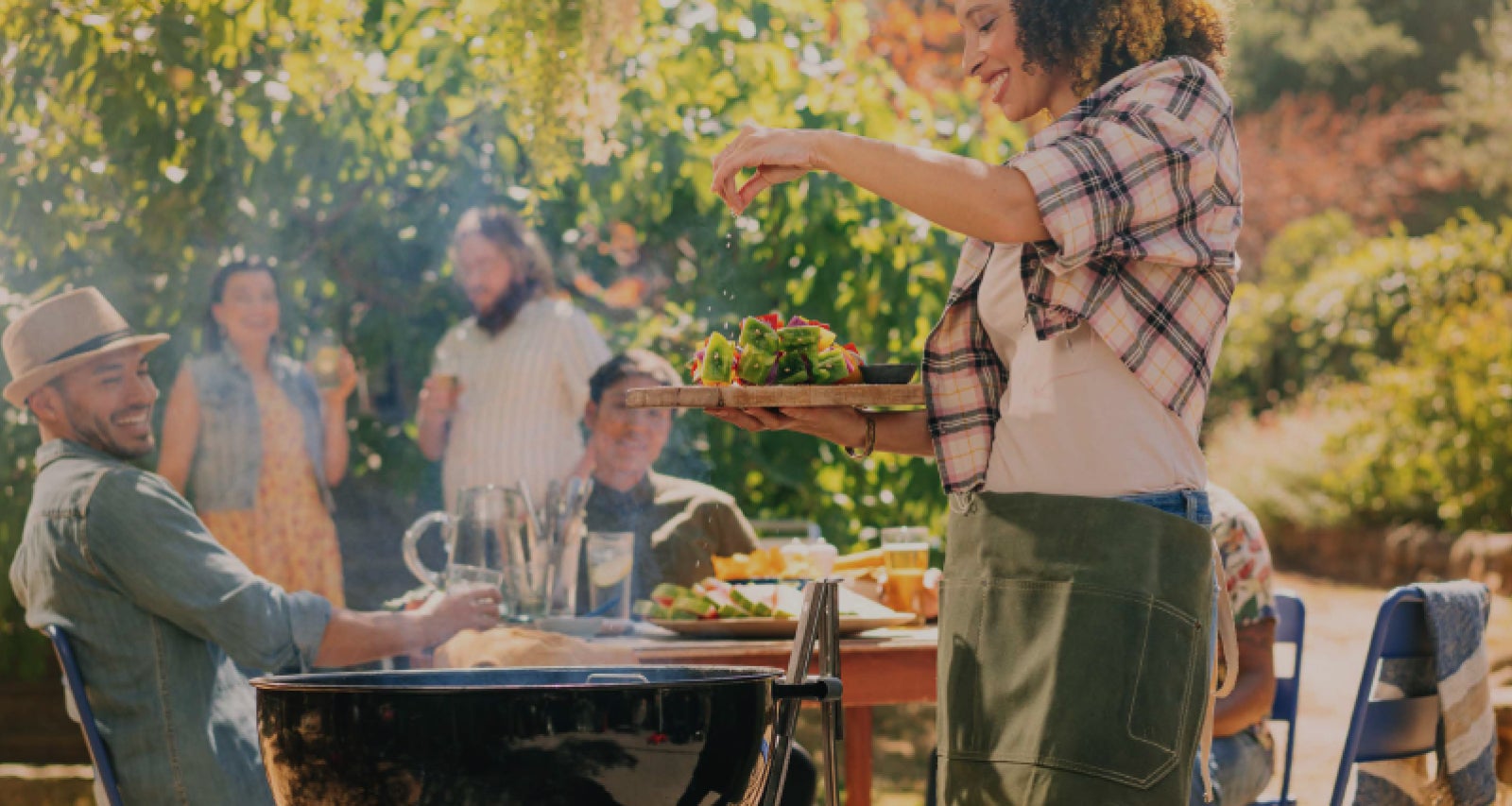 Light your fire with all new Kingsford® products.
Explore our full range of charcoal, pellets and flavor boosters to take your grilling to the next level.