Frequently Asked Questions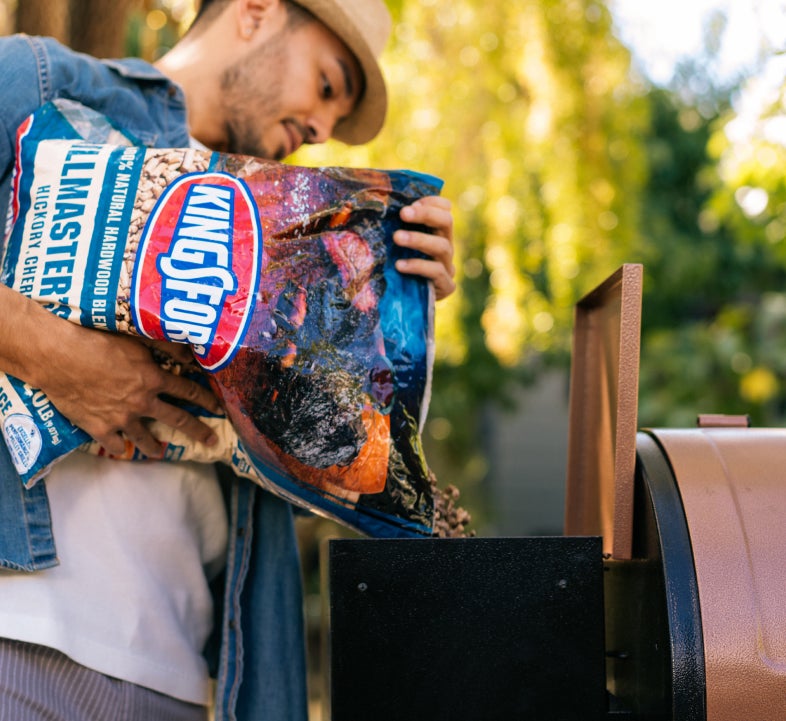 Kingsford® charcoal is made from locally sourced wood, and other natural ingredients. To minimize our environmental impact, we convert more than one million tons of reclaimed wood that would otherwise go to landfill into high-quality briquets every year.
---
---
Our charcoal is crafted by experts across America, with factories in Kentucky, Missouri, Oregon and West Virginia.
---
We currently offer Kingsford® Original briquets in four convenient sizes: 4 lb (1 use), 8 lb (2 uses), 16 lb (4 uses) and 2 x 20 lb (10 uses).
---
---
Most gas grills are not designed to work with charcoal. However, some gas grills have an optional charcoal tray accessory, which replaces your grill grates and allows charcoal to be placed over the burners. Just be sure to follow the manufacturer's user manual.
---
---
---
---
---