Learn
How to Light a Charcoal Grill
Without Lighter Fluid
Easy-to-light Match Light® Charcoal Briquets have just the right amount of lighter fluid added to the briquets, so all you do is light. These instant lighting charcoal briquets are perfect for tailgating and on-the-go grilling — see how simple they are to use.
What You'll Need
To make the process flow smoothly, be sure to gather everything on the list below before you get started.
Fuel and Tools
Charcoal Grill
Long-Handled Tongs or a Long-Handled Metal Spatula
Light the Charcoal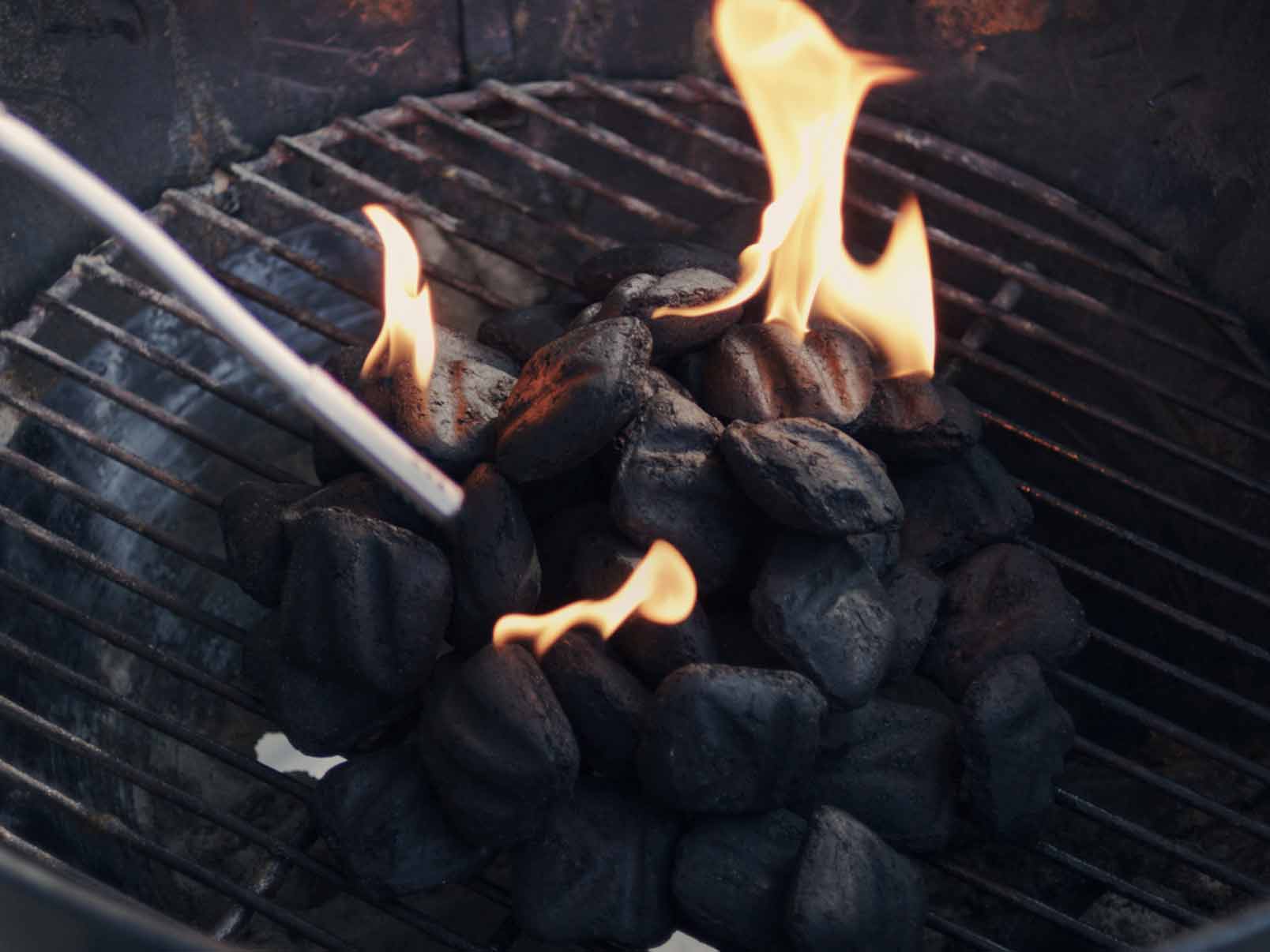 Coals Are Ready When Covered with Gray Ash
After lighting, the flames will subside, and you'll see the edges of the coals turn gray. Eventually, the ash will spread to each briquet.
When all the coals are covered with gray ash, they're ready to spread out and use. The entire process takes about 10 minutes.
Grab your tongs or use a metal spatula to spread out the coals.
Now it's time to check the temp of your coals — ready, set, get grilling!

How to Gauge Grill Heat Without a Thermometer

Carefully hold your hand about 5" to 6" above the grate, and refer to the temperature settings below:




• High Heat (450° to 550°F):
2 to 4 seconds
• Medium Heat (350° to 450°F):
5 to 6 seconds
• Low Heat (250° to 350°F):
8 to 10 seconds




Make sure your clothing doesn't touch the grate, and always move your hand away from the heat before you feel discomfort.




When you're at temp, put cooking oil on a folded paper towel. Grab the oiled paper towel with long-handled tongs and oil the grate thoroughly.
Coals Are Ready When Covered with Gray Ash