Ingredients
Kingsford® Signature Flavors Hardwood Pellets – Garlic Onion Paprika

¾

cup

grated sweet potatoes

1

skin-on, center-cut salmon fillet (2 to 2½ pound)

8

slices

lemon, very thin, ⅛-inch thick
---
1
Food Prep
Pull out 2' length of foil, double it into 1' square, and turn the edges up to form a bowl.


Put your sweet potatoes, garlic cloves and lemon pepper on the foil. Pour the oil, orange juice and soy sauce over the ingredients and close the foil in a tight packet.

Soak your cedar plank for 35 minutes prior to grilling.
2
Grill Prep
How to Gauge Grill Heat Without a Thermometer
Carefully hold your hand about 5" to 6" above the grate, and refer to the temperature settings below:
• High Heat (450° to 550°F):
2 to 4 seconds
• Medium Heat (350° to 450°F):
5 to 6 seconds
• Low Heat (250° to 350°F):
8 to 10 seconds
Make sure your clothing doesn't touch the grate, and always move your hand away from the heat before you feel discomfort.
When you're at temp, put cooking oil on a folded paper towel. Grab the oiled paper towel with long-handled tongs and oil the grate thoroughly.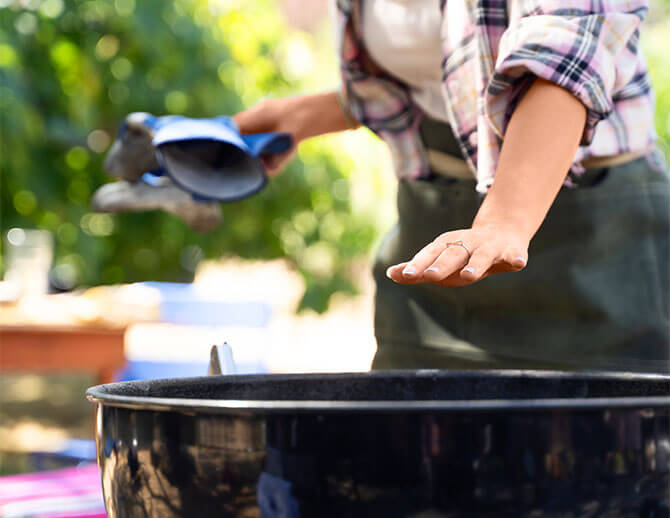 3
The Cook
Place your foil pouch over indirect heat and cook for 35 minutes.

Remove the pouch from the grill, open the foil and let it cool slightly. Squeeze the garlic cloves from their skins into a food processor, then add the remaining foil pouch contents. Blend together into a paste.

Lay your salmon on the soaked cedar plank, skin side down. Spoon the sweet potato and roasted garlic paste evenly onto the exposed flesh of the salmon. Lay a single layer of lemon slices on top.

Place a temperature probe into the thickest part of your salmon then place the cedar plank in the center of the grill over and close the lid. Cook until the fish is flaky and reaches an internal temperature of 145°F. This should take about 25 minutes.

Remove the cedar plank from the grill and let your salmon rest on the plank for 3 minutes before serving.
Recipe created by World Champion Pitmaster Chris Lilly on behalf of Kingsford® Charcoal.
For safe meat preparation, reference the USDA website.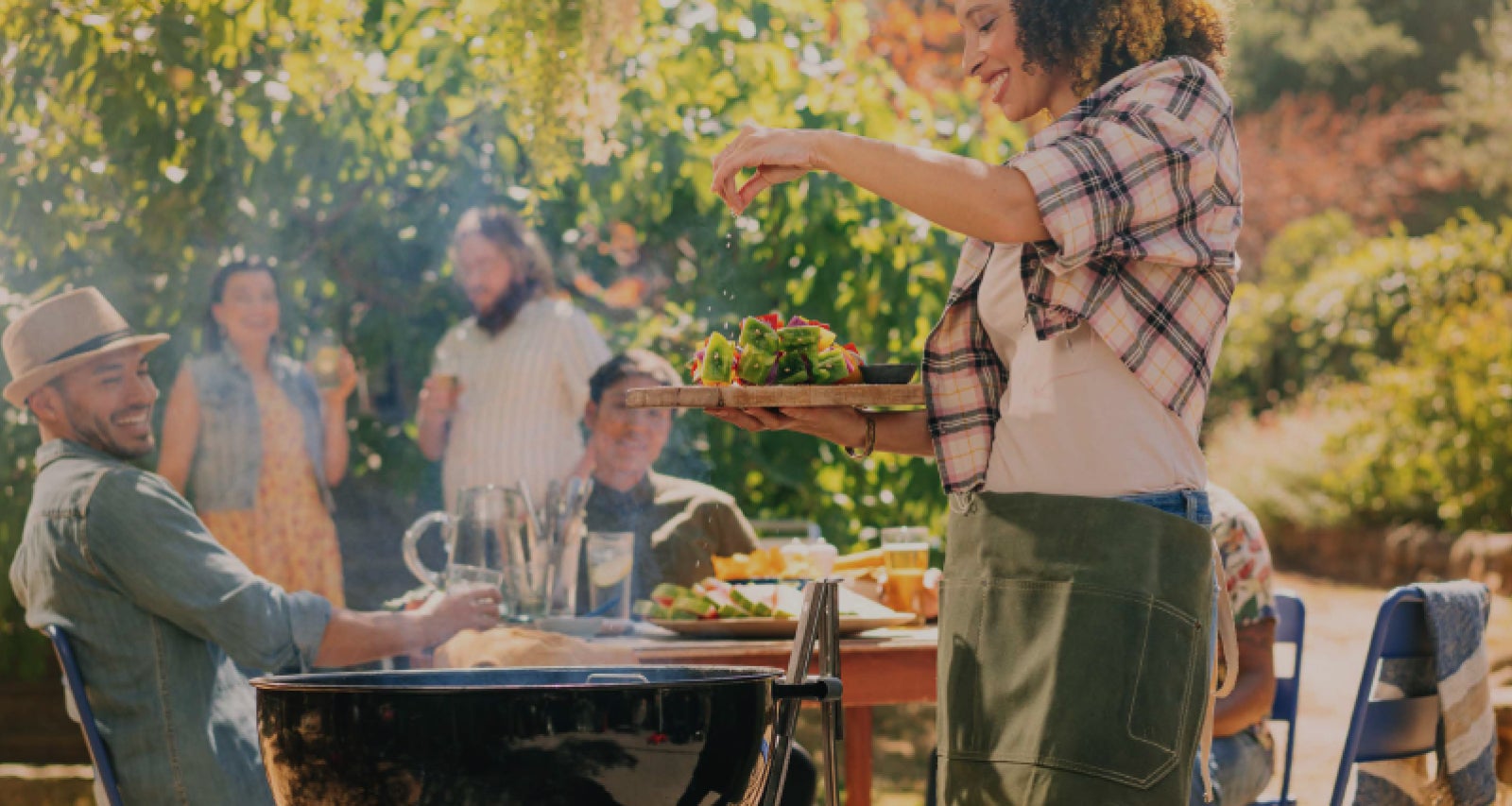 Light your fire with all new Kingsford® products.
Explore our full range of charcoal, pellets and flavor boosters to take your grilling to the next level.