Ingredients
2

slabs

loin back (baby back) ribs
Dry Rub (makes 1 cup)
0.25

tsp.

ground rosemary
---
1
Food Prep
Remove the membrane from the back of ribs.

Mix together your dry rub ingredients and reserve ½ cup of dry rub.

Mix the remaining dry rub with olive oil and soy sauce to form a paste. Apply your paste


generously to the front and back of the ribs.
What Should I Watch for When Shopping for Pork Ribs?
Select a rib with the fresh date being as far in the future as possible. Although there is nothing wrong with frozen ribs, a fresh rib will provide a bit more of a vibrant meat flavor so go with fresh ribs whenever possible. Supermarket pork ribs are commonly sealed in packaging to extend their freshness from a few days to a few weeks. But because of this packaging, the closer you get to the fresh date, the more susceptible the meat is to being past its prime.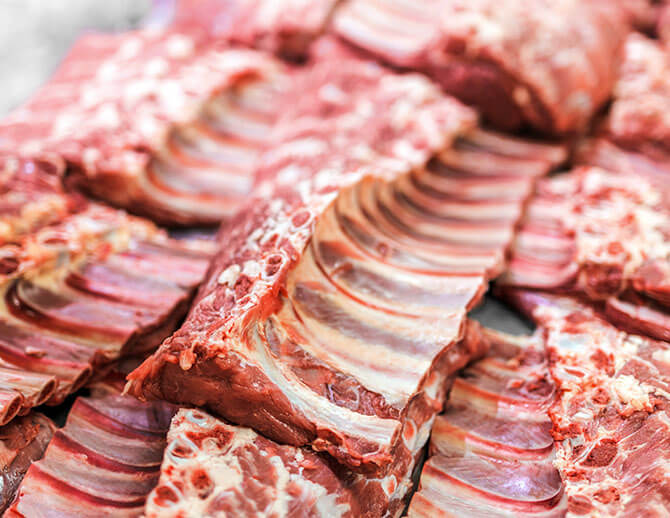 Here's How to Remove the Membrane of the Bone Side of Ribs
Slide a butter knife underneath the membrane between the bones at about the second or third bone from the end, then grab the membrane with a cloth and peel it off of the ribs.
2
Grill Prep
How to Gauge Grill Heat Without a Thermometer
Carefully hold your hand about 5" to 6" above the grate, and refer to the temperature settings below:
• High Heat (450° to 550°F):
2 to 4 seconds
• Medium Heat (350° to 450°F):
5 to 6 seconds
• Low Heat (250° to 350°F):
8 to 10 seconds
Make sure your clothing doesn't touch the grate, and always move your hand away from the heat before you feel discomfort.
When you're at temp, put cooking oil on a folded paper towel. Grab the oiled paper towel with long-handled tongs and oil the grate thoroughly.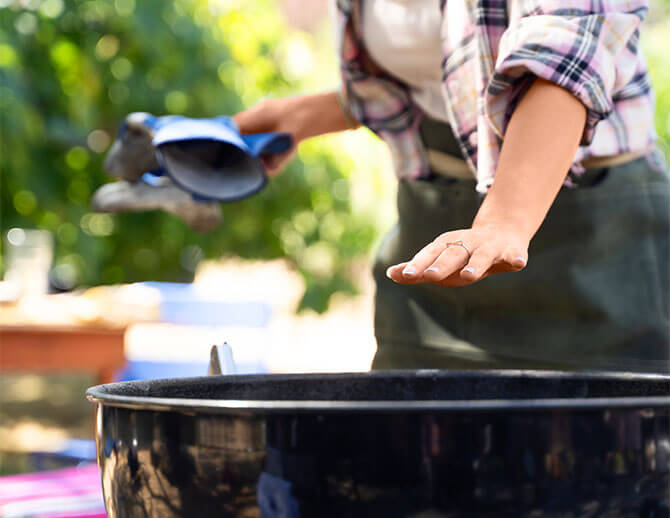 3
The Cook
Place your ribs meat side up away from the coals, on the cooler side of the grill. Close the lid and cook until the ribs are tender and have reached an internal temperature of 145ºF. This should take about 3½ hours.

Mix your vinegar with 1 cup of water in a shallow baking pan.

Remove your ribs from the grill and dip them into the vinegar water.

After dipping your ribs, place them on a cutting board. Season the ribs immediately with a heavy coat of the reserved dry rub. 

Cut and serve.
For safe meat preparation, reference the USDA website.
Rated

5

out of

5
by
Mrsp
from
Perfect Prime Ribs
These delicious ribs were perfectly seasoned, tender, and overall extremelly flavorful.
Date published: 2023-07-19
Rated

5

out of

5
by
Moe7982006
from
Great taste!
This recipe is absolutely amazing!! The flavors are like nothing I have ever tasted. Highly recommended!
Date published: 2023-07-16
Rated

5

out of

5
by
Anonymous
from
very good
extremely good recipes for you and your family and friends. definitely a good one to try out for yours iself
Date published: 2023-07-12
Rated

5

out of

5
by
ttpjquinn
from
Yum
Best ribs ever tasted leaving me wanting more and more
Date published: 2023-07-11
Rated

5

out of

5
by
Blovett
from
Awesome Awesome Awesome eatings
Yummy Nutritionals Tastebuds Adventures roller-coaster riding.
Date published: 2023-07-10
Rated

5

out of

5
by
Girllmama
from
Yum!
Delicious and so tender! Can't wait to have them again!
Date published: 2023-07-01
Rated

4

out of

5
by
Rara
from
Love the seasoning
Absolutley delicious 😋, and it came out so juicy and tasty
Date published: 2023-06-20
Rated

5

out of

5
by
emmaj53
from
Looks Great!!
Ribs looks very presentable, juicy, and well prepared.
Date published: 2023-06-14
Rated

4

out of

5
by
Geomans
from
A great rob
I love the rub and have been using it on other things like pork and chicken. I leave out the rosemary.
Date published: 2023-06-14
Rated

5

out of

5
by
Rebel2wicked
from
Great BBQ Ribs
This recipe is easy to follow and the ribs taste great.
Date published: 2023-06-14
Rated

5

out of

5
by
RekaD
from
Dry rub ribs
I love a good rack of ribs. I can eat them with or without sauce. Baby back or spare I love them all.
Date published: 2023-06-13
Rated

5

out of

5
by
sherrien59
from
I'm Walking in Memphis with These Ribs!
This recipe was great. My husband doesn't like rosemary or sage so I substituted 1 Tablespoon chili powder,1 Tablespoon onion powder, 1 teaspoon dry mustard and 1 teaspoon coriander in their place. Also, after I dipped the ribs in the vinegar water and rolled them in the dry rub, I put them in the oven at 400deg for 6 minutes to give them a crusty bark.
Date published: 2023-06-11
Rated

4

out of

5
by
dammy
from
Nice ribs
Nice look and Memphis style taste can't be beat for BBQ.
Date published: 2023-06-06
Rated

5

out of

5
by
Faytal
from
Battle of the BBQ Cities
Who has the best ribs? Memphis, in my opinion. The dry rub on these ribs is so flavorful and the meat is nice and juicy.
Date published: 2023-06-04
Rated

5

out of

5
by
Sheila M
from
Great Ribs
I love anything ribs. We always put ribs on the pit on our family outings.
Date published: 2023-05-31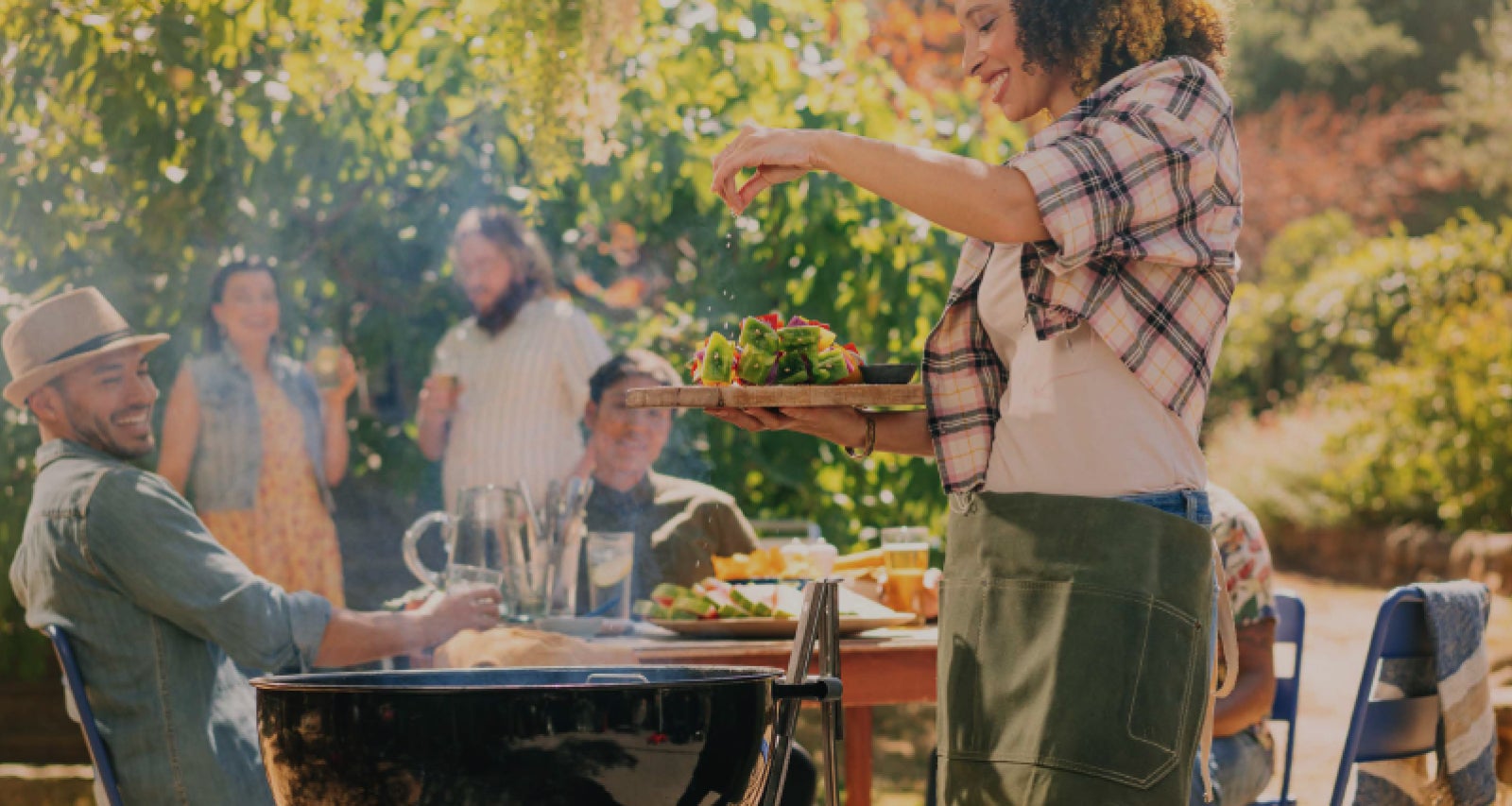 Light your fire with all new Kingsford® products.
Explore our full range of charcoal, pellets and flavor boosters to take your grilling to the next level.