Kingsford® Easy Light Bag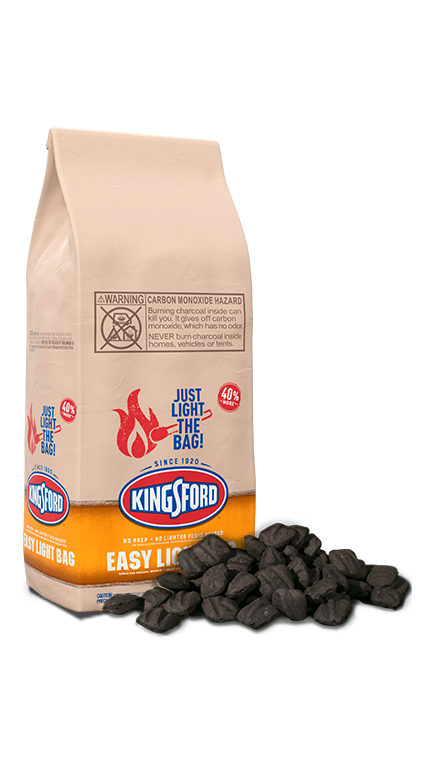 With the Kingsford® Easy Light Bag, charcoal grilling has never been simpler. Just light the bag and get grilling — no prep and no lighter fluid needed. Kingsford® Easy Light Bag is a single-use bag that lights instantly* with the strike of a match, allowing you to charcoal grill almost anywhere. And Easy Light is made with North American wood and the same quality ingredients as Kingsford® Original, delivering that authentic wood-fired BBQ flavor — instantly.* Available in a one-use, 4-lb. bag.
* When used as directed
Light the bag and start cooking with Kingsford® Easy Light Bag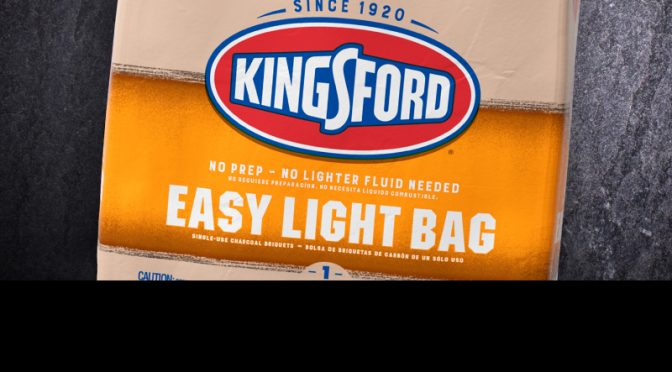 Kingsford® Easy Light Bag
5
100% natural ingredients

Ready to cook on fast

Portable

Made in the USA
For Your Safety
• Never use gasoline to light Kingsford® Competition Briquets.
• Do not add lighter fluid directly to burning or hot briquets.
• Make sure ashes are cold before discarding.
• Never barbecue indoors.
• Grill should be placed on a flat and level surface away from flammable items, overhangs and trees.
• Store briquets in a cool, dry place.
• California Proposition 65 Warning: Combustion (burning) of this product, like other cooking methods, produces carbon monoxide and other substances known by the State of California to cause cancer, birth defects, or reproductive harm.