Summer Street Corn Burgers with Pepper Jack and Lime Mayo
Let's get grilling
Preparation:
1
Preheat grill to 450°F.
2
Brush corn lightly with oil, and place onto the grill. Cook for 5–7 minutes, rotating the corn every regularly to ensure it doesn't burn.
3
Place mayonnaise, garlic, chili powder, lime juice, Cholula hot sauce, and a pinch of salt & pepper into a food processor. Pulverize for 15 seconds until smooth. Pour into a small bowl. Reserve.
4
Remove corn from grill, and place onto a cutting board. Remove kernels from the corn cob using a chef knife.
5
Place corn kernels into a small mixing bowl. Add ½ cup of the lime mayo, cilantro, and a pinch of salt & pepper. Mix together well.
6
Season burger patties with salt and pepper on each side. Drizzle oil over the burger patties evenly, and place onto grill. Cook 3–4 minutes each side to an internal temperature of 160°F.
7
Add cheese slices to each burger patty, and allow to melt.
8
Brush burgers buns with oil, and toast for 2–3 minutes until toasted and warm.
To Assemble:
1
Spread a generous portion of lime mayo onto top and bottom bun.
2
Add shredded lettuce, sliced tomato, and burger patty onto the bottom bun.
3
Top with grilled corn salad.
4
Serve and enjoy!

Grill Tips: Remove all that pesky little corn silk from the ear of corn with the toothbrush hack. Ever so gently brush the corn's teeth so the silk doesn't end up in yours. Take a vegetable brush or new toothbrush, and rub it up and down the corn to easily remove the silk. The toothbrush bristles help to get in between all the little nooks and crannies leaving you with clean corn!

A little char goes a long way! Slightly char corn to allow the sugars on the corn kernel to caramelize, and this will create a beautiful smoky depth of flavor into the corn.
---
Ingredients
---
fresh ears of corn, shucked & silk removed

mayonnaise

garlic, peeled

chili powder

cilantro, chopped

lime

Cholula hot sauce

Wagyu burger patties

Pepper Jack cheese

iceberg lettuce, shredded

large tomato, sliced

brioche buns

kosher salt & black pepper, as needed

vegetable oil, as needed
Credit: Recipe created by Brandon Frohne on behalf of Kingsford and Masterbuilt
---
Adventurous Eats
---
Take your taste buds outside their comfort zone with these unexpected twists on grilling favorites.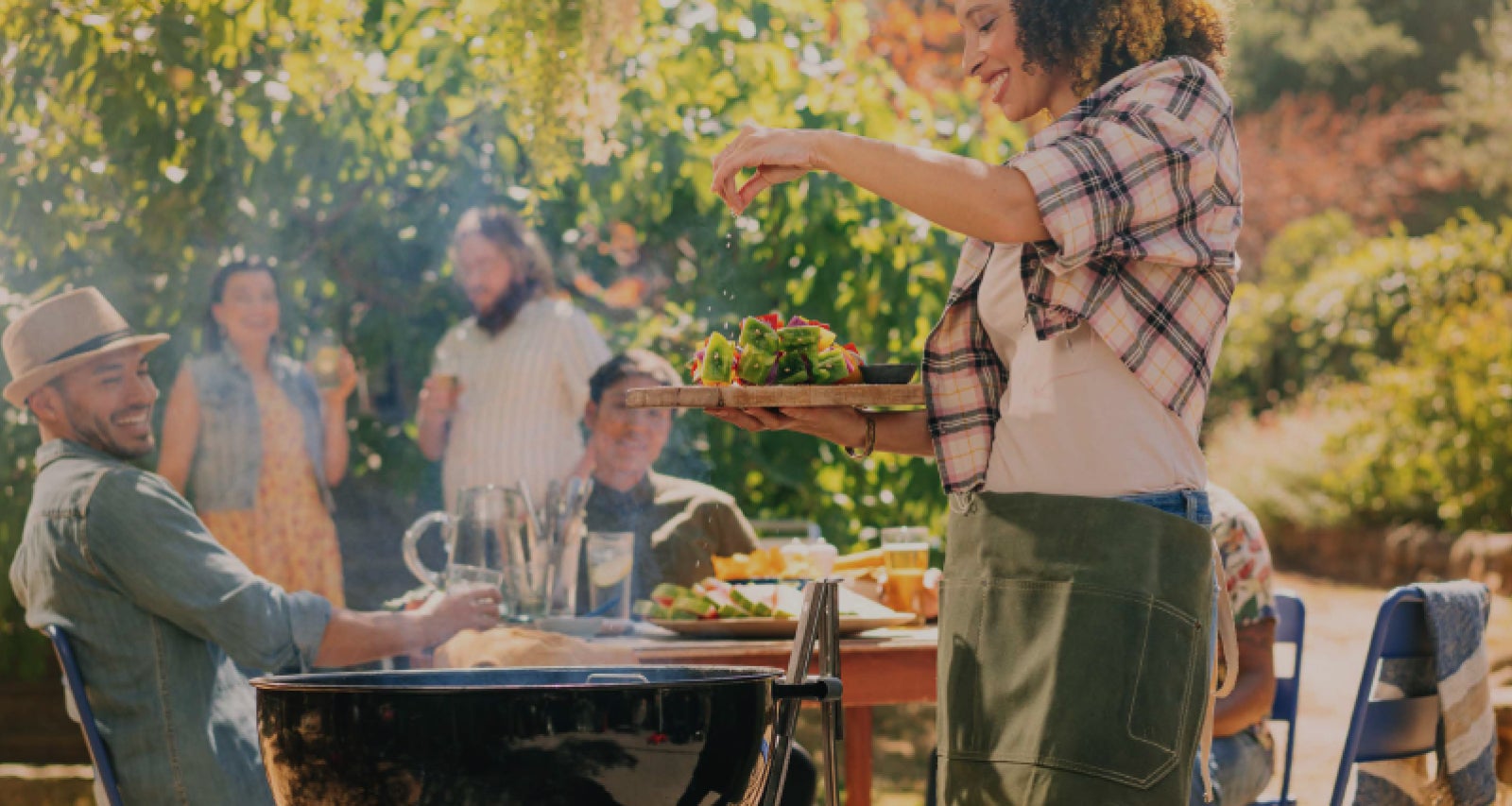 Light your fire with all new Kingsford® products.
Explore our full range of charcoal, pellets and flavor boosters to take your grilling to the next level.