Kingsford® Charcoal Lighter Fluid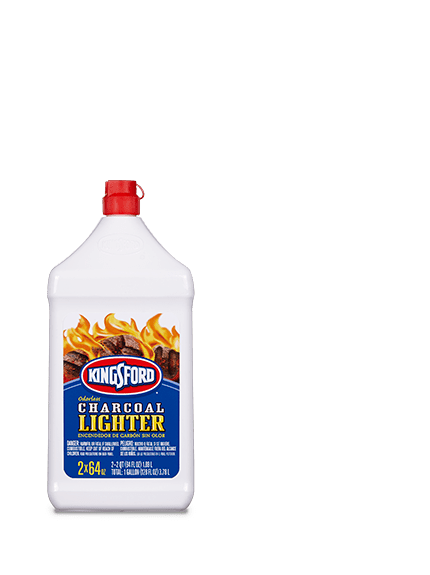 One of the best ways to light Kingsford® Original Charcoal briquets is to start with high-quality Kingsford® Charcoal Lighter Fluid. Available in 32- and 64-ounce bottle.
Light up quickly and easily with Kingsford® Charcoal Lighter Fluid.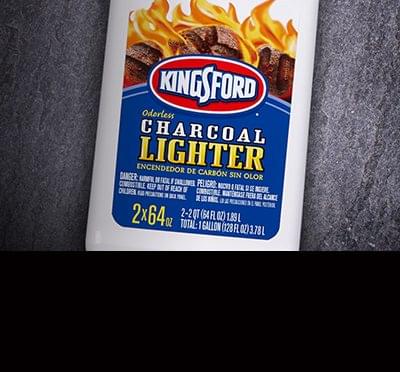 1
Portable

Odorless

Makes lighting charcoal easier
For Your Safety
Use and dose according to lighter fluid directions.
DANGER: harmful or fatal if swallowed. Combustible. Contains petroleum distillates. Do not ingest. Avoid breathing vapors. Use in a well-ventilated area. Avoid prolonged contact with skin.
First aid: if swallowed—do not induce vomiting. Call a doctor or poison control center immediately. Inhalation—move person to fresh air. If irritation or breathing problems develop, call a doctor.
Keep out of reach of children. Store away from direct sunlight, heat, sparks, and open flames.