Tangy Texas Tiger Melt with BudBQ Sauce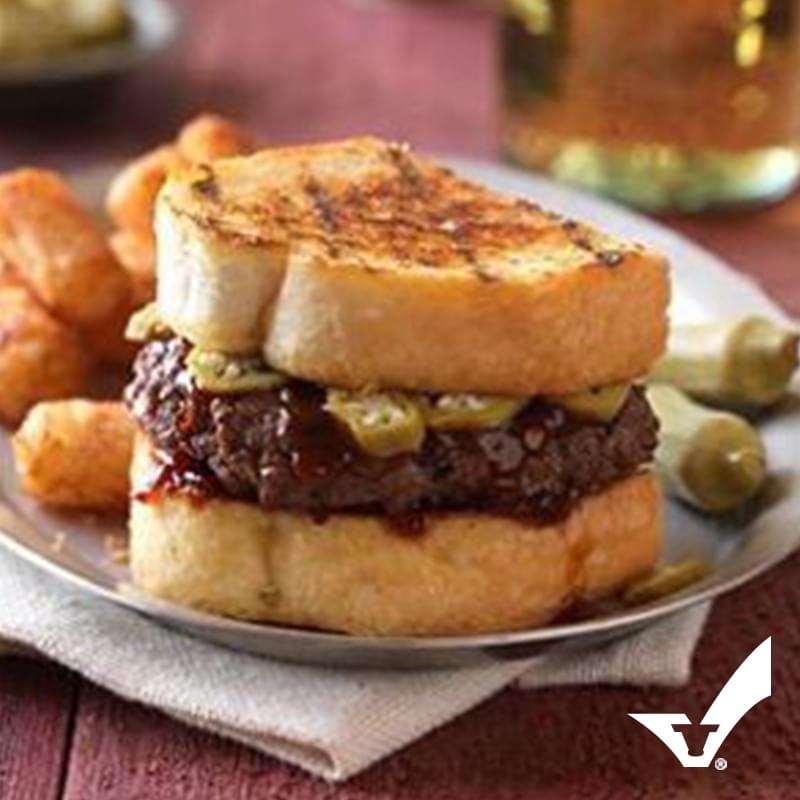 Let's get grilling
1
To prepare barbecue sauce, combine beer, brown sugar, ketchup, chipotle peppers and Worcestershire sauce in saucepan; bring to a boil. Simmer 8 to 10 minutes until sauce is thickened; set aside.
2
Fire up a full chimney of Original Kingsford® Charcoal, or light a pile of about 100 briquets. Configure the coals for a two-zone fire, placing the briquets on one half of the charcoal grate to create a hot zone for grilling and a cool zone for moving the burgers during flare-ups. Adjust the bottom grill vents for medium-high heat cooking, approximately 400–425&degF.
3
Lightly shape ground beef into four 1/2-inch thick patties. Grill burgers until instant-read thermometer inserted horizontally into center registers 160°F, turning occasionally.
4
Meanwhile, prepare Texas toast according to package directions. Cut each piece of toast in half.
5
For each sandwich, spread 1 tablespoon barbecue sauce over one toast half. Top with burger, another tablespoon sauce and okra slices. Close sandwich.
6
Test Kitchen Tips:
Cooking times are for fresh or thoroughly thawed ground beef. Color is not a reliable indicator of ground beef doneness.
Fresh Texas toast, buttered, may be used instead of frozen product.
Dill pickle chips or pickled jalapeño peppers may be substituted for pickled okra.
Credit: Recipe courtesy of Budweiser®
For safe meat preparation, reference the USDA website.
---
Adventurous Eats
---
Take your taste buds outside their comfort zone with these unexpected twists on grilling favorites.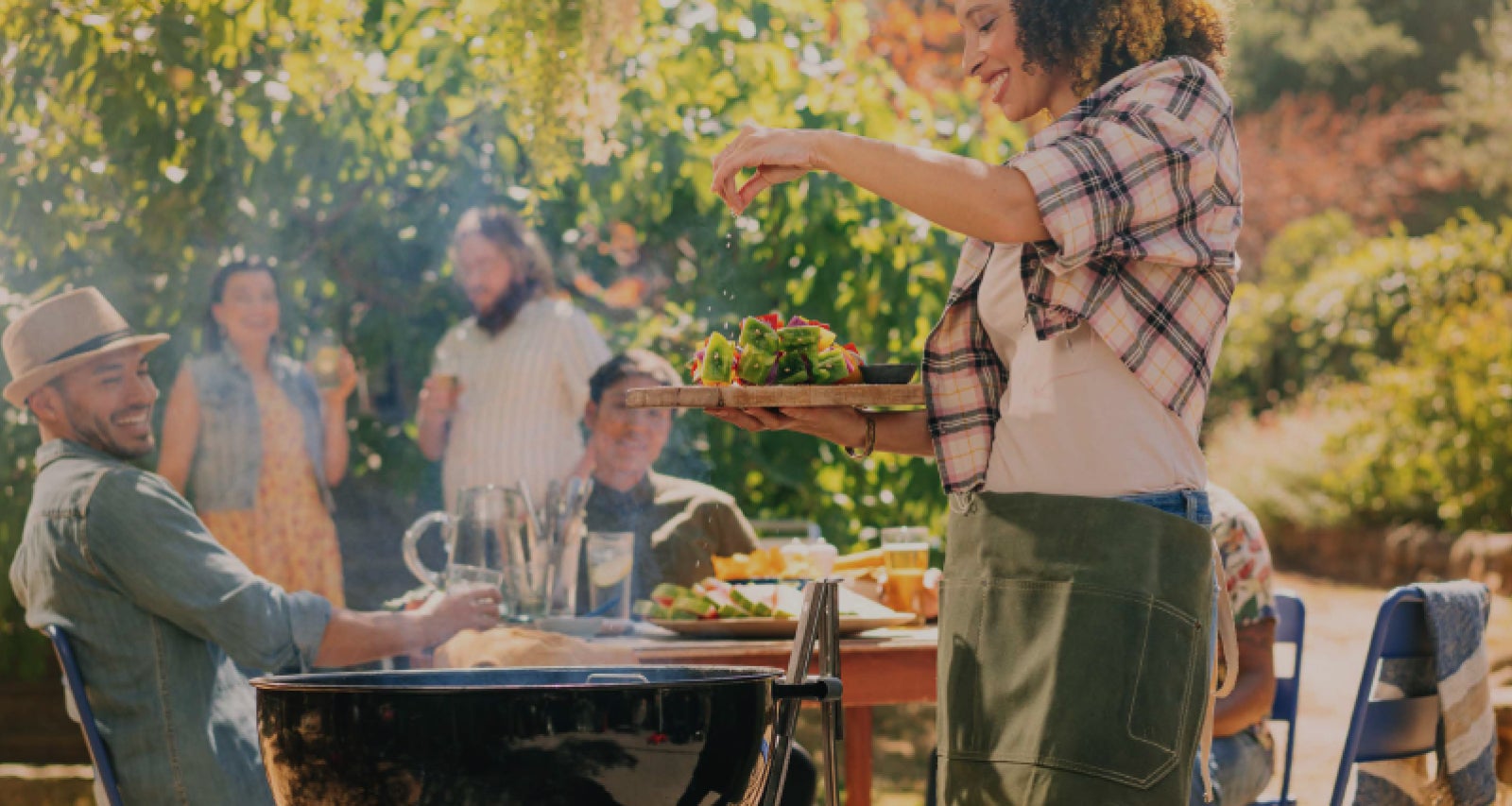 Light your fire with all new Kingsford® products.
Explore our full range of charcoal, pellets and flavor boosters to take your grilling to the next level.