Competition Style Spare Ribs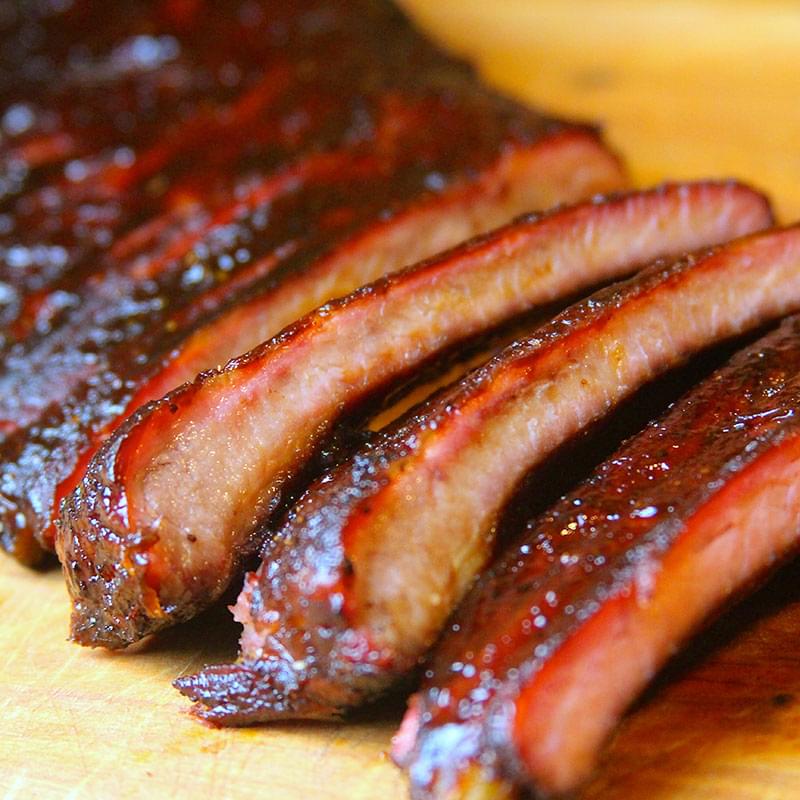 Let's get grilling
1
Remove the membrane from the back of the ribs and coat both sides with a layer of yellow mustard. Season well with dry rub then allow the ribs to set while you prepare the smoker or grill.
2
Prepare grill* for indirect cooking, placing a water filled disposable aluminum half pan in the center of the grill's charcoal grate and piling pre-heated Kingsford® charcoal briquets on either side of the pan. Add 3–4 chunks of your favorite smoking wood to the charcoal then replace the main cooking grate and adjust the bottom grill vents to bring the temperature to 250°F.
3
Place the ribs on the grill directly above the aluminum pan. Cover the grill and allow the ribs to smoke for approximately 3 hours until the meat begins to pull away from the bone.
4
Lay out a large sheet of heavy-duty aluminum foil and top with four ½ tbsp. pieces of butter laid side-to-side and roughly the same length as the rack of ribs, followed by 1 tbsp. honey drizzled over the butter, and 2 tbsp. brown sugar sprinkled over the top. Lay the ribs meat side down on the butter, honey and brown sugar mixture. Place remaining sections of butter, the second tbsp. of honey, and 2 tbsp. brown sugar evenly on top of the bone-side of the ribs. Fold the sides of the foil up and add the apple juice before loosely sealing the foil.
5
Place the foil wrapped ribs back on the grill directly above the water pan, cover the grill, and allow the ribs to cook for another 1½ hours. Remove the ribs from the grill and gently open the foil packet to allow the steam to escape. Remove the ribs from the foil and set them back on the grill, cover the grill, and allow them to cook for approximately 20 minutes until tender but not "fall-off-the-bone" (note: ribs should bend at a 45 degree angle when held on one end with tongs). Sauce both sides of the ribs then cover the grill and allow them to cook for another 3–4 minutes to allow the sauce to set and become tacky. Remove the ribs from the grill, slice and serve.
6
* Alternatively you can use a smoker according to manufacturer's instructions.
For safe meat preparation, reference the USDA website.
---
Adventurous Eats
---
Take your taste buds outside their comfort zone with these unexpected twists on grilling favorites.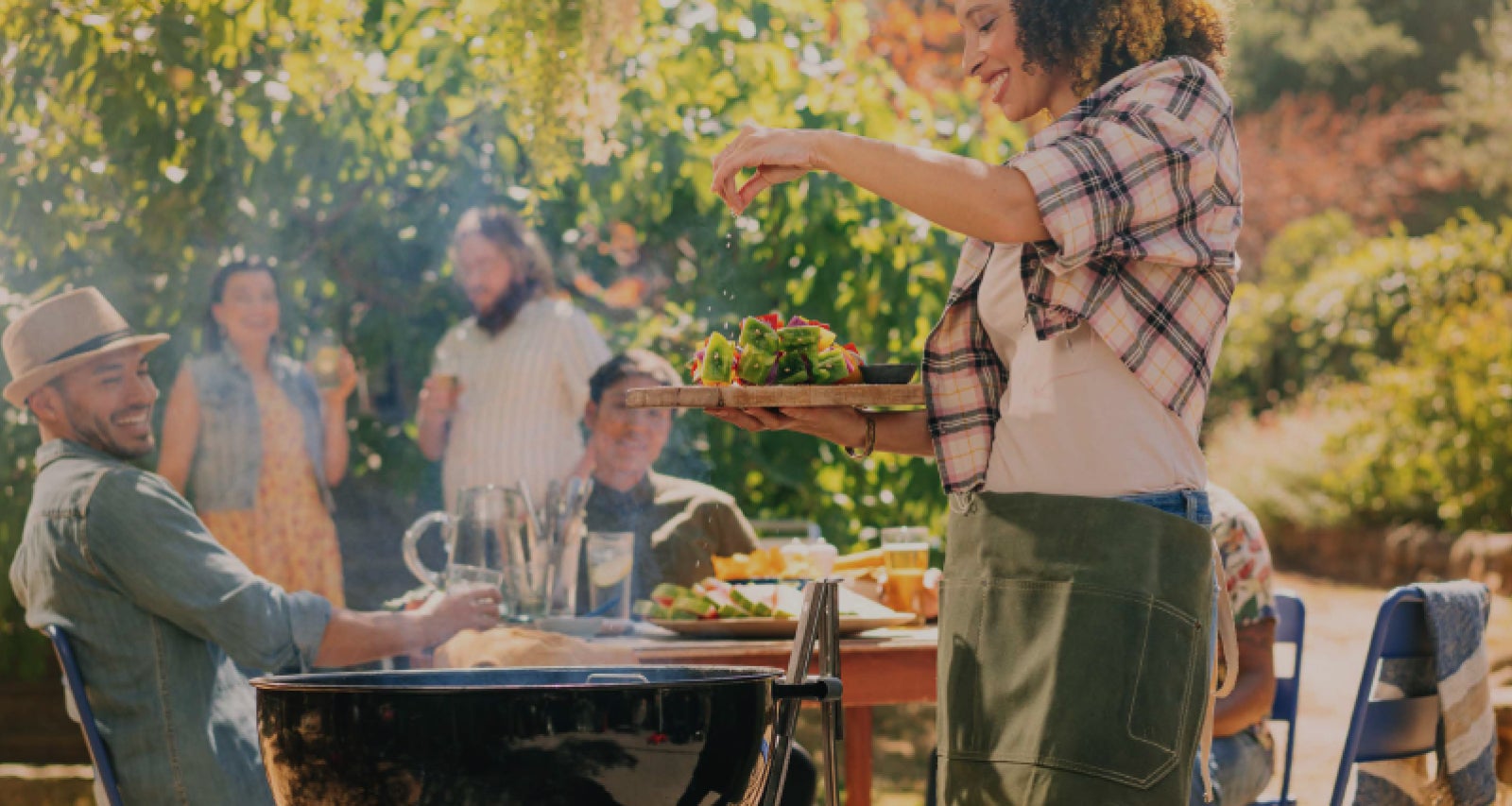 Light your fire with all new Kingsford® products.
Explore our full range of charcoal, pellets and flavor boosters to take your grilling to the next level.