Ingredients
2

tbsp.

Worcestershire sauce

0.5

cup

beef seasoning blend or Magic Dust

optional: beer, vinegar or water for spritzing
Mike Mills' Magic Dust
0.25

cup

kosher salt, finely ground

0.25

cup

powdered mustard

2

tbsp.

ground black pepper

0.25

cup

granulated garlic
---
1
Food Prep
Begin a dry brine by sprinkling the ribs evenly on all sides with kosher salt. Then place the ribs on a wire rack with a baking sheet underneath. Refrigerate the ribs, uncovered, for 12 to 24 hours. This gives the salt time to work its way into the meat. 


When you're ready to cook the ribs, remove them from the refrigerator and wash away any salt from the dry-brine, and pat them dry. 

Next, combine the mustard and Worcestershire sauce, and slather the ribs on all sides with the mixture.

Finally, liberally season the ribs with your favorite beef rub or prepare Mike Mills' Magic Dust (optional). Feel free to adjust the salt levels to taste.
2
Grill Prep
How to Gauge Grill Heat Without a Thermometer
Carefully hold your hand about 5" to 6" above the grate, and refer to the temperature settings below:
• High Heat (450° to 550°F):
2 to 4 seconds
• Medium Heat (350° to 450°F):
5 to 6 seconds
• Low Heat (250° to 350°F):
8 to 10 seconds
Make sure your clothing doesn't touch the grate, and always move your hand away from the heat before you feel discomfort.
When you're at temp, put cooking oil on a folded paper towel. Grab the oiled paper towel with long-handled tongs and oil the grate thoroughly.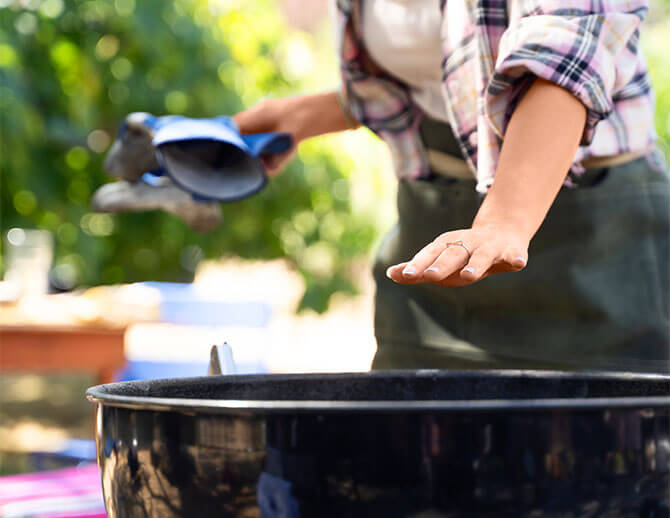 3
The Cook
Place the thermometer probe into the thickest part of the ribs without touching any bones and position it at the center of your pellet grill. 
After the first 5 hours, you can start to spritz, if you like, with beer, vinegar or water, giving the ribs a spray every 30 to 45 minutes, for the next 3 hours.
Continue to cook the ribs until they reach an internal temperature of 195°F, and the meat pulls back significantly from the bone. 
Remove the ribs from the grill.
If you like chewier ribs, allow the meat to rest for 30 to 45 minutes covered with aluminum foil, then serve.
If you prefer your ribs fall-off-the-bone tender, return them to the smoker, and continue cooking until the meat reaches 203°F to 205°F. You'll be able to insert a toothpick or skewer like a hot knife through butter.
Allow the meat to rest for 30 to 45 minutes, then serve — no sauce is necessary.
Here's How to Control Your Grill Temperature with Vents
An easy way to control the temperature of your grill is by opening and closing its vents. To reduce the temperature: Close the vents on your grill to reduce the flow of oxygen. To increase the temperature: Open up the vents fully to allow more oxygen in to increase the flames.
For safe meat preparation, reference the USDA website.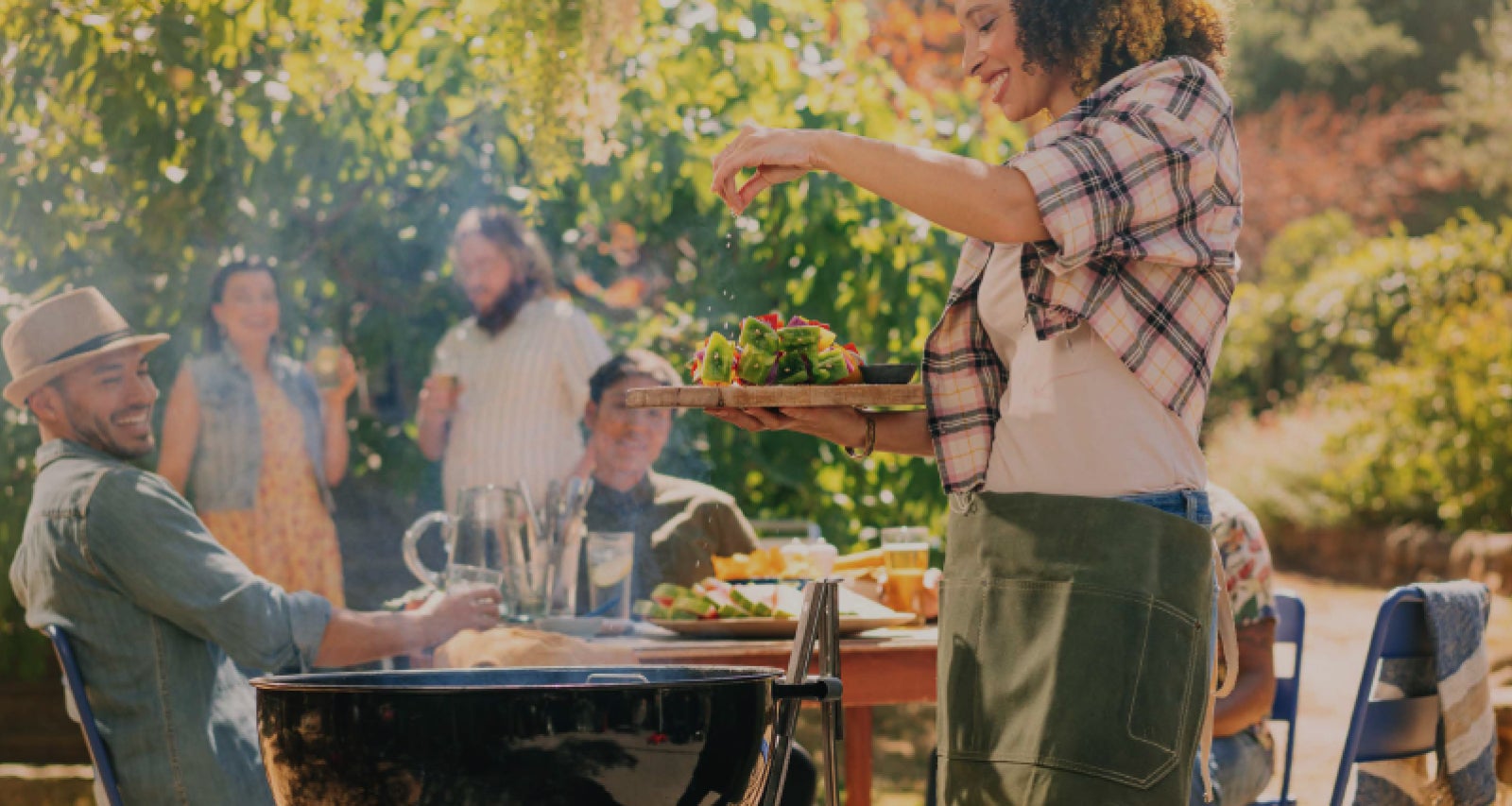 Light your fire with all new Kingsford® products.
Explore our full range of charcoal, pellets and flavor boosters to take your grilling to the next level.