Ingredients
1

whole pork belly #4 (skinless)
---
1
Food Prep
Cut the pork belly into 1 ½" cubes and place them into a lasagna pan or heavy-duty foil pan that can fit into your smoker.


Then, season the pork belly cubes liberally with your favorite pork BBQ rub and, using your hands, toss the cubes in the seasoning, making sure all sides are covered.
2
Grill Prep
Temp: 225°F (Low Heat) & 300°F (Low Heat)
3
The Cook
When you're at temp, put cooking oil on a folded paper towel. Grab the oiled paper towel with long-handled tongs and oil the grate thoroughly.

Place the cubes fat side up on a wire rack with a baking sheet below. Space the cubes evenly on the wire rack so the meat isn't touching. 
Smoke the pork belly cubes for 1 hour, with the lid closed.

After 1 hour, raise the heat on your pellet grill to 300°F and cook for 1 more hour.

Mix the BBQ sauce and apple juice in the same pan you seasoned the pork. By now, the cubes of pork will have rendered down and should be slightly smaller.

Pull the pork cubes from the liquid fat, and place them individually into the apple juice and BBQ sauce mixture. Fold the cubes into the mixture until they're fully coated, and about ½ to ⅔ submerged in the liquid.

Cover the cubes in the pan with foil, and return to the smoker. Adjust the heat on your smoker to 250°F. Cook the pork belly covered for an additional 60 minutes, then remove the foil and cook for another 30 minutes.

Remove the pan of pork belly from the smoker and check for doneness. The pork cubes are ready when they reach an internal temperature of 190°F–195°F on a digital meat thermometer. The meat should slice easily but offer some resistance.
Why Should I Char My Corn?
A little char goes a long way! Slightly char corn to allow the sugars on the corn kernels to caramelize, and this will create a beautiful smoky depth of flavor into the corn.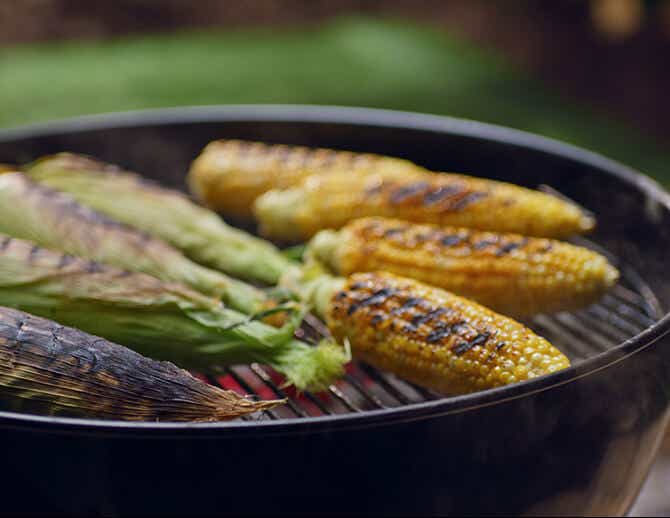 For safe meat preparation, reference the USDA website.
Rated

5

out of

5
by
Toria S
from
So tender!
This was a great recipe! The pork was so tender and amazing and the way that it was rendered down and everything is great and I'm going to use this process for other dishes as well!
Date published: 2023-08-10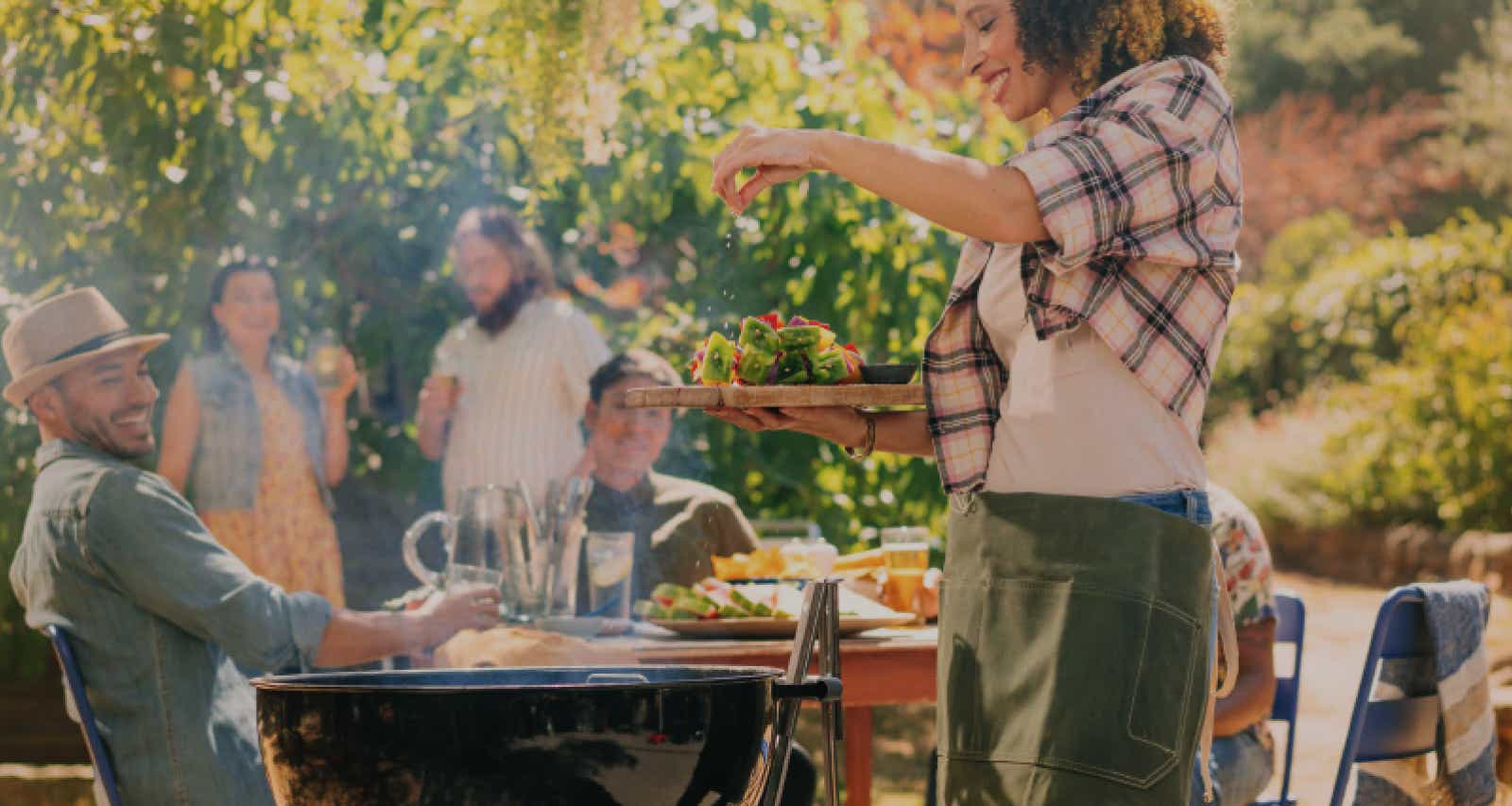 Light your fire with all new Kingsford® products.
Explore our full range of charcoal, pellets and flavor boosters to take your grilling to the next level.