How to smoke pork belly burnt ends
Sweet, sticky, smoky bites of pork perfection.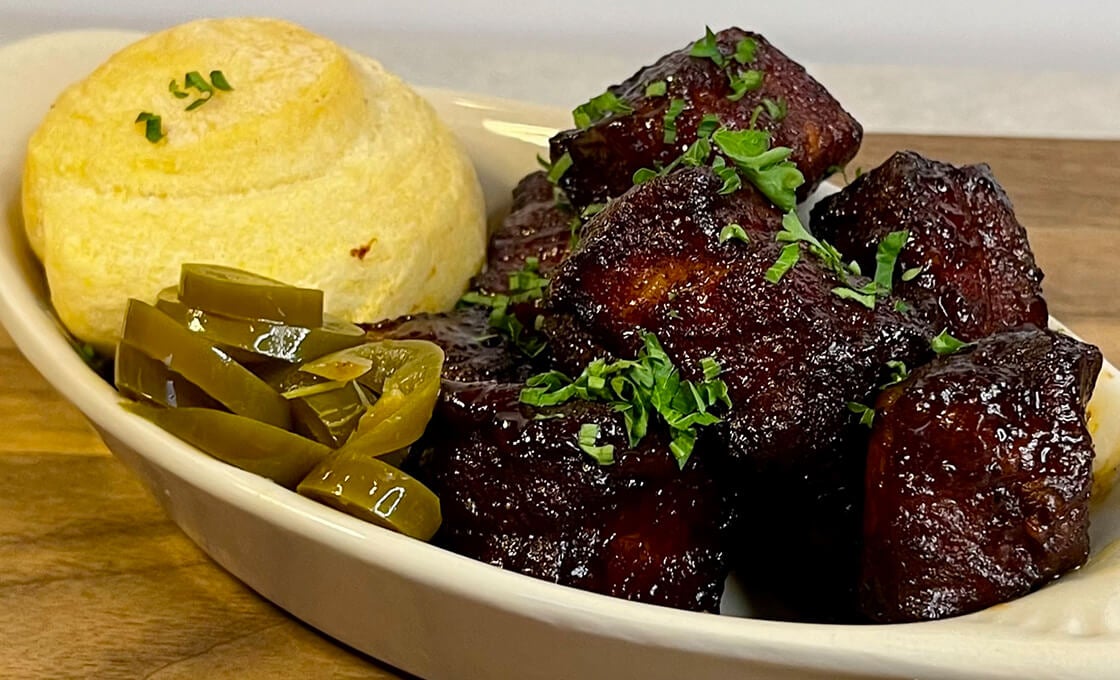 Let's get grilling
1
Cut the pork belly into 1.5-inch cubes, and place them into a lasagna pan or heavy-duty foil pan that can fit into your smoker. Season the pork belly cubes liberally with the BBQ rub. Using your hands, toss the cubes in the seasoning making sure all sides are covered.
2
Load up the hopper and preheat your pellet cooker to 225°F. With its balanced blend of hickory, oak and cherrywood, Kingsford® Pellets are perfect for smoking pork belly.
3
Place the cubes fat side up on a wire rack with a baking sheet below. Space the cubes evenly on the wire rack so the meat isn't touching. Smoke the pork belly for 1 hour. After 1 hour, raise the heat on your smoker to 300°F and cook for 1 hour more.
4
Mix the BBQ sauce and apple juice in the same pan you seasoned the pork. By now, the cubes of pork will have rendered down and should be slightly smaller. Pull the cubes from the liquid fat, and place them individually into the apple juice and BBQ sauce mixture. Fold the cubes into the mixture until they're fully coated. The pork cubes should be sitting about ½ to ⅔ submerged in the liquid.
5
Cover the cubes in the pan with foil, and return to the smoker. Adjust the heat on your smoker to 250°F. Cook the pork belly covered for an additional 60 minutes, then remove the foil and cook for another 30 minutes.
6
Remove the pan of pork belly from the smoker and check for doneness. The meat should slice easily but offer some resistance. Internal temperature should be between 190°F-195°F.
For safe meat preparation, reference the USDA website.
---
Adventurous Eats
---
Take your taste buds outside their comfort zone with these unexpected twists on grilling favorites.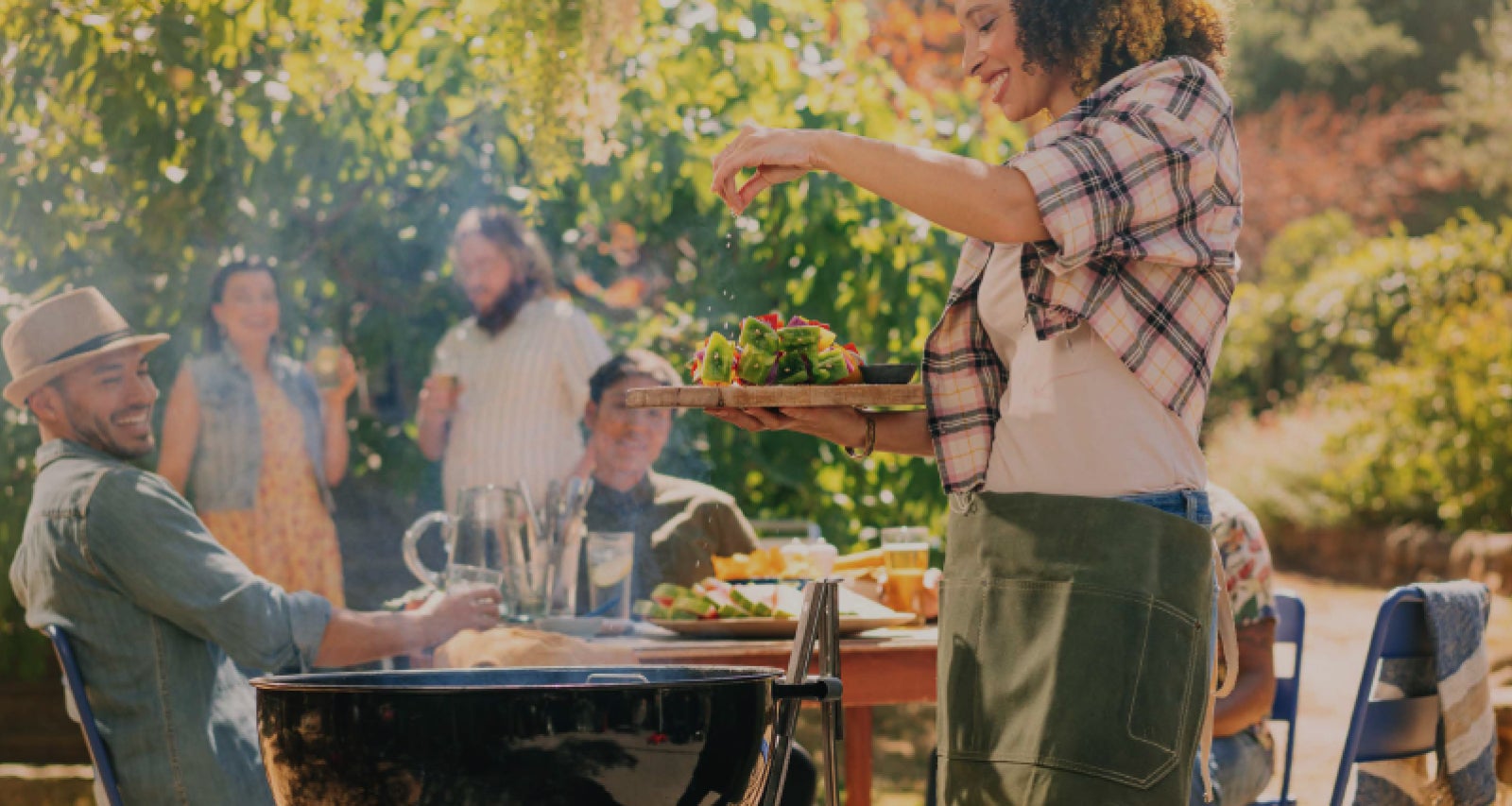 Light your fire with all new Kingsford® products.
Explore our full range of charcoal, pellets and flavor boosters to take your grilling to the next level.