Kingsford® Match Light® Charcoal with Hickory
Kingsford® Match Light® Charcoal with Hickory combines the savory smoky wood flavor of hickory with the ease and convenience of Match Light® to amp up your BBQ's flavor — instantly. The briquets are infused with just the right amount of lighter fluid, so they light fast and stay lit. Just fire up the briquets with a match, and be ready to cook in 10 minutes, no extra lighter fluid necessary. And, this charcoal is made with the same quality ingredients as Kingsford® Original. Match Light® with Hickory is the perfect way to infuse your food with the savory mouth-watering wood flavor that grillers crave. Available in a variety of sizes, from 4-lb. to 12-lb. bags.
The fast way to smoky flavors — Kingsford® Match Light® Charcoal with HIckory.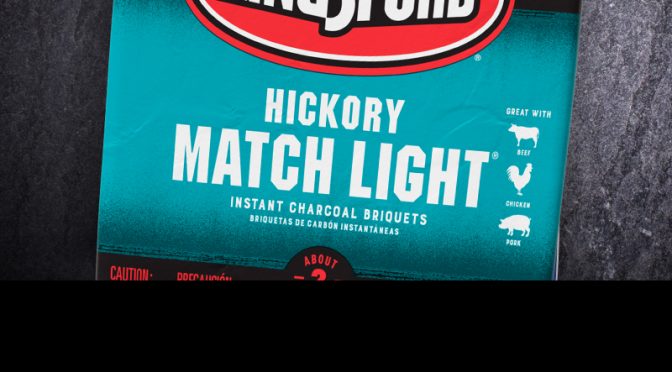 100% natural ingredients

More edges for faster lighting*

Made in the USA
For Your Safety
• Never cover flaming briquets with a grill lid. Covering flaming briquets may result in a flare-up when lid is removed. Use water to control excessive flames.
• Do not light any part of the bag.
• Barbecue away from flammable items, overhangs and trees.
• Do not add Match Light® charcoal once fire has been lit. Add Kingsford® Original Charcoal Briquets if extra charcoal is needed.
• Make sure ashes are cold before discarding.
• Do not use in water-smoker grills.
• California Proposition 65 Warning: Combustion (burning) of this product, like other cooking methods, produces carbon monoxide and other substances known by the State of California to cause cancer, birth defects or reproductive harm.
*Compared to other charcoal brands