Kingsford® Long-Burning Charcoal Briquets
Keep the BBQ going with Kingsford® Long-Burning Charcoal Briquets. The innovative charcoal is made with a blend of premium chars and long-lasting ingredients to deliver an extended burn, with less ash. So now you can maintain the heat, and refill less frequently.* And with a 25% longer cooking time, these briquets are just what you need for serious grilling, smoking and slow cooking. Available in a 6.0 pound bag and an 11.1 pound bag.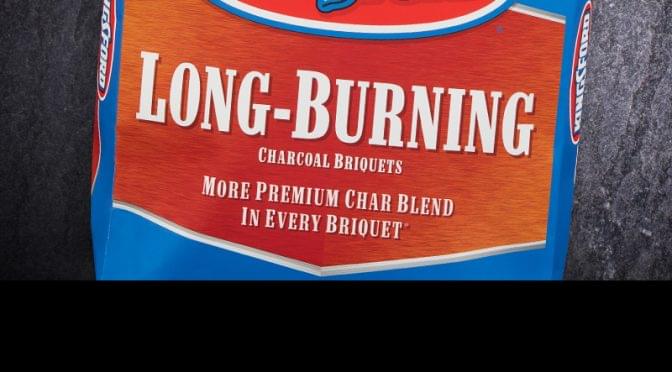 Kingsford® Long-Burning Charcoal Briquets
57
100% natural ingredients

Long burn time*

Low ash
For Your Safety
• Never use gasoline to light charcoal.
• Do not add lighter fluid directly to burning or hot coals.
• Never barbecue indoors.
• Make sure ashes are cold before discarding.
• Barbecue away from flammable items, overhangs and trees.
• Store in a cool, dry place.
• California Proposition 65 Warning: Combustion (burning) of this product, like other cooking methods, produces carbon monoxide and other substances known by the State of California to cause cancer, birth defects or reproductive harm.
*Compared to Kingsford Original Charcoal Briquets