Kingsford® Cherrywood Charcoal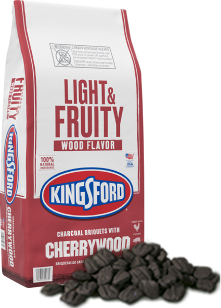 Kingsford® Cherrywood Charcoal adds a light and fruity wood flavor to your favorite foods. That's because it's made with 100% natural ingredients and high-quality cherrywood — ideal for enhancing the flavor of poultry, pork and more. And just like Kingsford® Original Charcoal, Kingsford® Cherrywood Charcoal lights faster* and burns longer† to give you the authentic BBQ taste and experience you crave. Available in 8-lb. and 16-lb. bags.
* Compared to nationally available conventional charcoal in the U.S.A.
† Compared to the leading store brand charcoal in the U.S.A.
Discover our bold and delicious cherrywood charcoal to enhance your food in no time. Our charcoal is made from high-quality ingredients, to better serve you and your loved ones.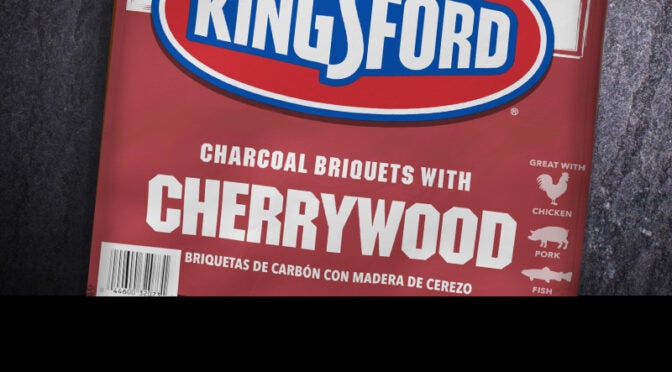 100% natural ingredients

Ready to cook on in 15 minutes

Long burn time*

Made in the USA
For Your Safety
• Never use gasoline to light charcoal.
• Do not add lighter fluid directly to burning or hot charcoal.
• Make sure ashes are cold before discarding.
• Never barbecue indoors.
• Barbecue away from flammable items, overhangs and trees.
• Store in a cool, dry place.
• California Proposition 65 Warning: Combustion (burning) of this product, like other cooking methods, produces carbon monoxide and other substances known by the State of California to cause cancer, birth defects or reproductive harm.
*Compared to other charcoal brands