Ingredients
1

cup

KC Masterpiece® Original Barbecue Sauce
Liquid Seasoning
1

tbsp.

dry rub mix (below)
Dry Rub
0.25

cup

dark brown sugar
---
1
Food Prep
Mix your dry rub ingredients together in a small bowl. Next, in a different small bowl, mix together your liquid seasoning. Finally, remove the membrane for the back of the rib slabs.


Generously apply the dry rub onto the front and back sides of the ribs, reserving 1 tbsp. for the liquid mixture.
3
The Cook
Add a small aluminum pan to the void side of the grill and fill it halfway with water.
When you're at temp, put cooking oil on a folded paper towel. Grab the oiled paper towel with long-handled tongs and oil the grate thoroughly.
Place ribs meat-side up on the grill grate and cook over indirect heat for 2 hours and 15 minutes.
Remove the ribs from the grill. Place each slab meat-side down on its own doubled aluminum foil square, and pour ½ cup of the liquid seasoning over each slab.
Tightly wrap and seal each slab with aluminum foil. Place the wrapped ribs back in the cooker for 1 hour at 250°F.
Remove the ribs from the charcoal grill and discard foil.
Place the ribs back on the grill. Brush KC Masterpiece® Original Barbecue Sauce on both sides of the ribs, grill for 15 minutes, or until sauce caramelizes.
For safe meat preparation, reference the USDA website.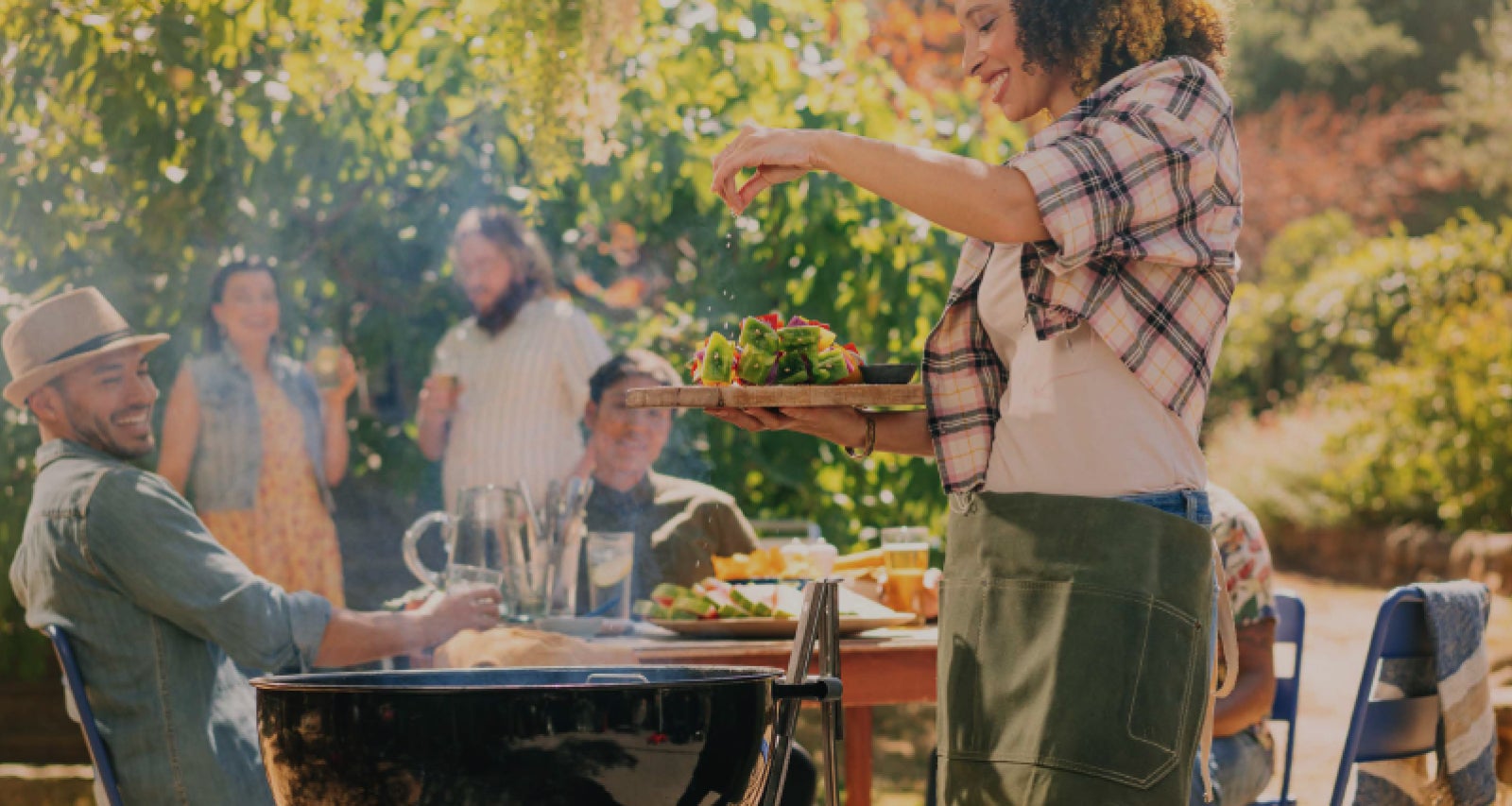 Light your fire with all new Kingsford® products.
Explore our full range of charcoal, pellets and flavor boosters to take your grilling to the next level.