Ingredients
5

full-size chocolate bars

1

bag of large marshmallows
---
1
Food Prep
First, in a well-buttered cake pan or disposable aluminum tray, arrange graham crackers along the bottom and sides, covering all areas. 


Next, cover the graham crackers completely with chocolate squares.

Finally, arrange the marshmallows standing up throughout the entire pan.
2
Grill Prep
How to Gauge Grill Heat Without a Thermometer
Carefully hold your hand about 5" to 6" above the grate, and refer to the temperature settings below:
• High Heat (450° to 550°F):
2 to 4 seconds
• Medium Heat (350° to 450°F):
5 to 6 seconds
• Low Heat (250° to 350°F):
8 to 10 seconds
Make sure your clothing doesn't touch the grate, and always move your hand away from the heat before you feel discomfort.
When you're at temp, put cooking oil on a folded paper towel. Grab the oiled paper towel with long-handled tongs and oil the grate thoroughly.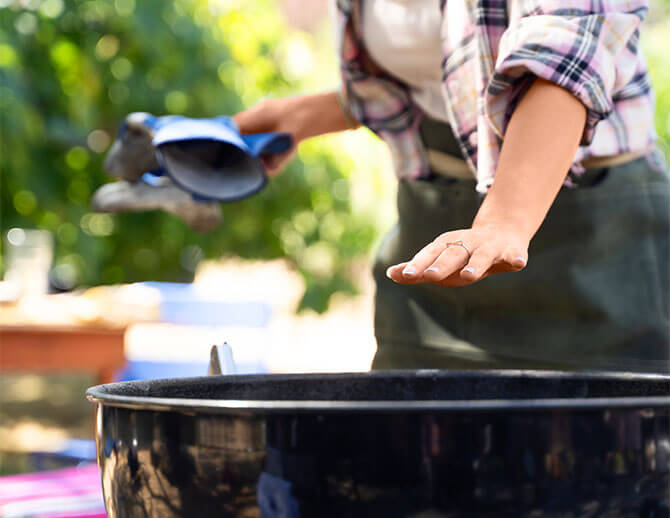 3
The Cook
When you're at temp, put the casserole on your gill with the lid down for 20 to 30 minutes, or until the marshmallows are well toasted.
Remove, and allow to rest for 20 minutes.
Garnish the casserole with a drizzle of chocolate sauce, cocoa powder and powdered sugar.
Cut into squares, serve immediately and enjoy.
Recipe created by Jean-Paul Bourgeois on behalf of Kingsford® Charcoal and Masterbuilt.
For safe meat preparation, reference the USDA website.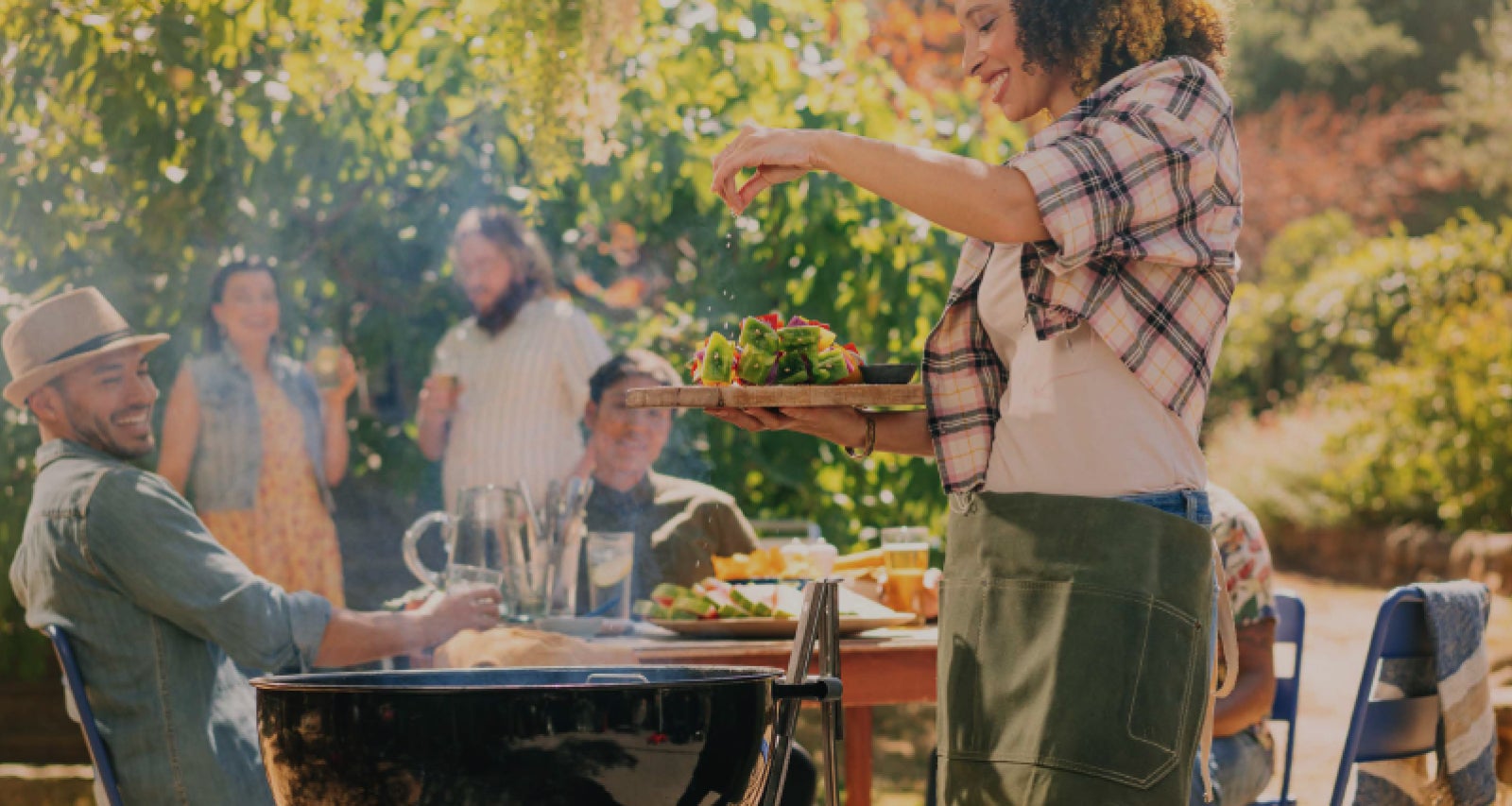 Light your fire with all new Kingsford® products.
Explore our full range of charcoal, pellets and flavor boosters to take your grilling to the next level.