Ingredients
Seasoning Paste:
2

jalapeño peppers, diced
---
1
Food Prep
Set up an outdoor grill for indirect cooking by firing only one side of the grill. Preheat the grill to 250°F.

For the seasoning paste: In a food processor, combine the jalapeño pepper, brown sugar, salt, coffee, paprika, black pepper, garlic powder, onion powder, vegetable oil and soy sauce. Process until a paste is formed.

For the Maple Coffee Glaze: In a small bowl combine the maple syrup and 1 tablespoon of the seasoning paste.

Remove the membrane from the back of the ribs. Generously apply the remaining seasoning paste onto the front and back of the ribs.
Here's How to Remove the Membrane of the Bone Side of Ribs
Slide a butter knife underneath the membrane between the bones at about the second or third bone from the end, then grab the membrane with a cloth and peel it off of the ribs.
3
The Cook
Put the slabs meat side up over indirect heat, away from the coals, close the lid, and cook until the ribs are tender, about 4 hours. Baste the ribs with the Maple Coffee Glaze the last 10 minutes of cook time. 

Transfer the ribs to a cutting board and let rest for 10 minutes. Slice the ribs between the bones and serve.
Recipe created by World Champion Pitmaster Chris Lilly on behalf of Kingsford® Charcoal.
For safe meat preparation, reference the USDA website.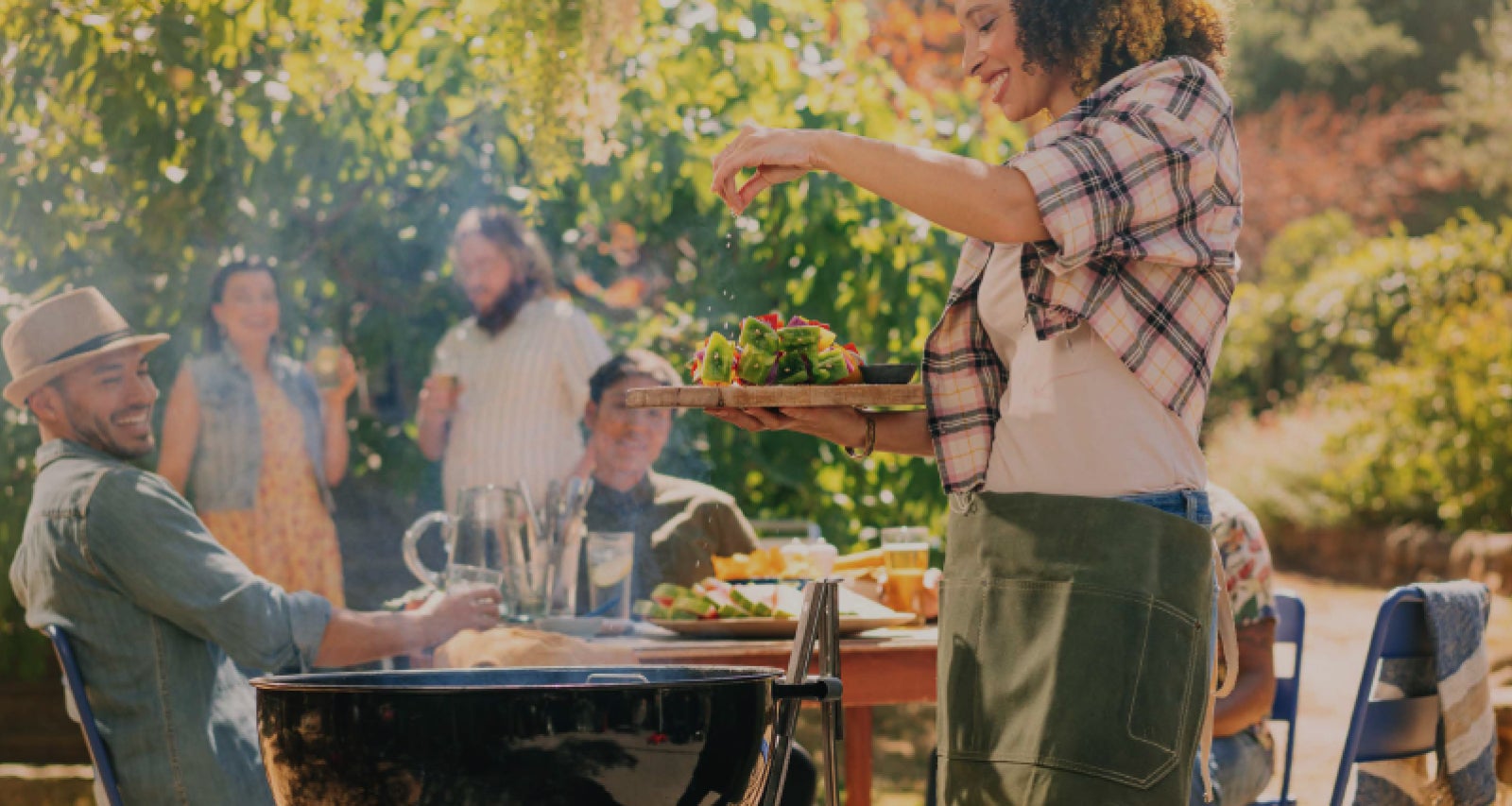 Light your fire with all new Kingsford® products.
Explore our full range of charcoal, pellets and flavor boosters to take your grilling to the next level.