How to smoke beef ribs on a pellet grill
These smoky ribs are a feast for all of your senses, and well worth the wait.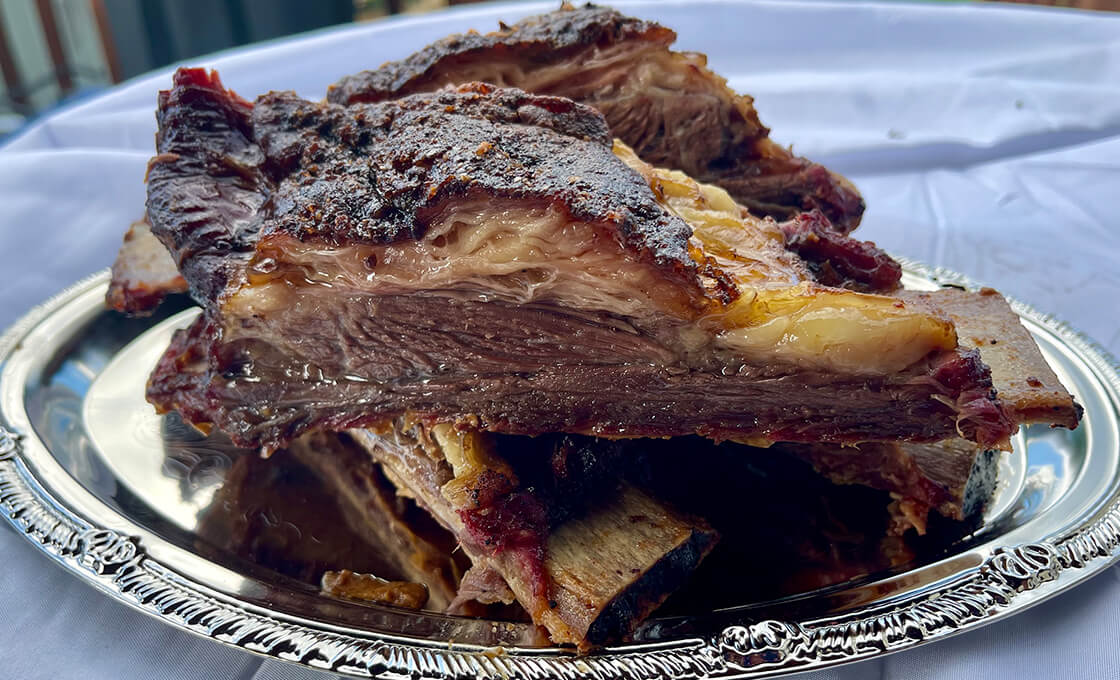 Let's get grilling
1
Wash the ribs and pat dry. Begin a dry brine by sprinkling the ribs evenly on all sides with kosher salt. Then place the ribs on a wire rack with a baking sheet underneath, and put the ribs in the refrigerator uncovered for 12–24 hours. This gives the salt time to work its way into the meat. Remove the ribs from the refrigerator, wash away any salt from the dry-brine, and pat them dry. Then combine the mustard and Worcestershire sauce, and slather the ribs on all sides with the mixture.
2
Preheat your pellet grill to 275°F. A pellet cooker delivers consistent temperature control, perfect for smoked beef ribs. You can't go wrong with Kingsford® Charcoal blend of 100% natural hardwood pellets.
3
Season the ribs with your favorite beef rub, and don't be stingy. I recommend making pitmaster Mike Mills' famous Magic Dust. The recipe is included above, but feel free to adjust salt level to suit your needs.
4
When your pellet grill is ready, start smoking the ribs. After the first 5 hours, you can start to spritz if you like, giving them a spray every 30–45 minutes for the next 3 hours. Of course, every cut of meat cooks differently and times may vary. Continue to cook the ribs until they reach an internal temperature of 195°F. The meat should pull back significantly from the bone. It should also look absolutely delicious.
5
Decision time. If you like some chew to your ribs, allow the meat to rest for 30-45 minutes covered with foil, then serve. But if you prefer your ribs fall-off-the-bone tender, return them to the smoker, and continue cooking until the meat reaches 203°F–205°F. You'll be able to insert a toothpick or skewer like a hot knife through butter.
6
Allow the meat to rest for 30-45 minutes. Then serve up and eat up, no sauce necessary.
---
Ingredients
---
beef plate short ribs

kosher salt

yellow mustard

Worcestershire sauce

beef seasoning blend or Magic Dust

optional: beer, vinegar or water for spritzing

optional: Mike Mills Magic Dust

paprika

kosher salt, finely ground

sugar

powdered mustard

chili powder

ground cumin

ground black pepper

granulated garlic

cayenne pepper
For safe meat preparation, reference the USDA website.
---
Adventurous Eats
---
Take your taste buds outside their comfort zone with these unexpected twists on grilling favorites.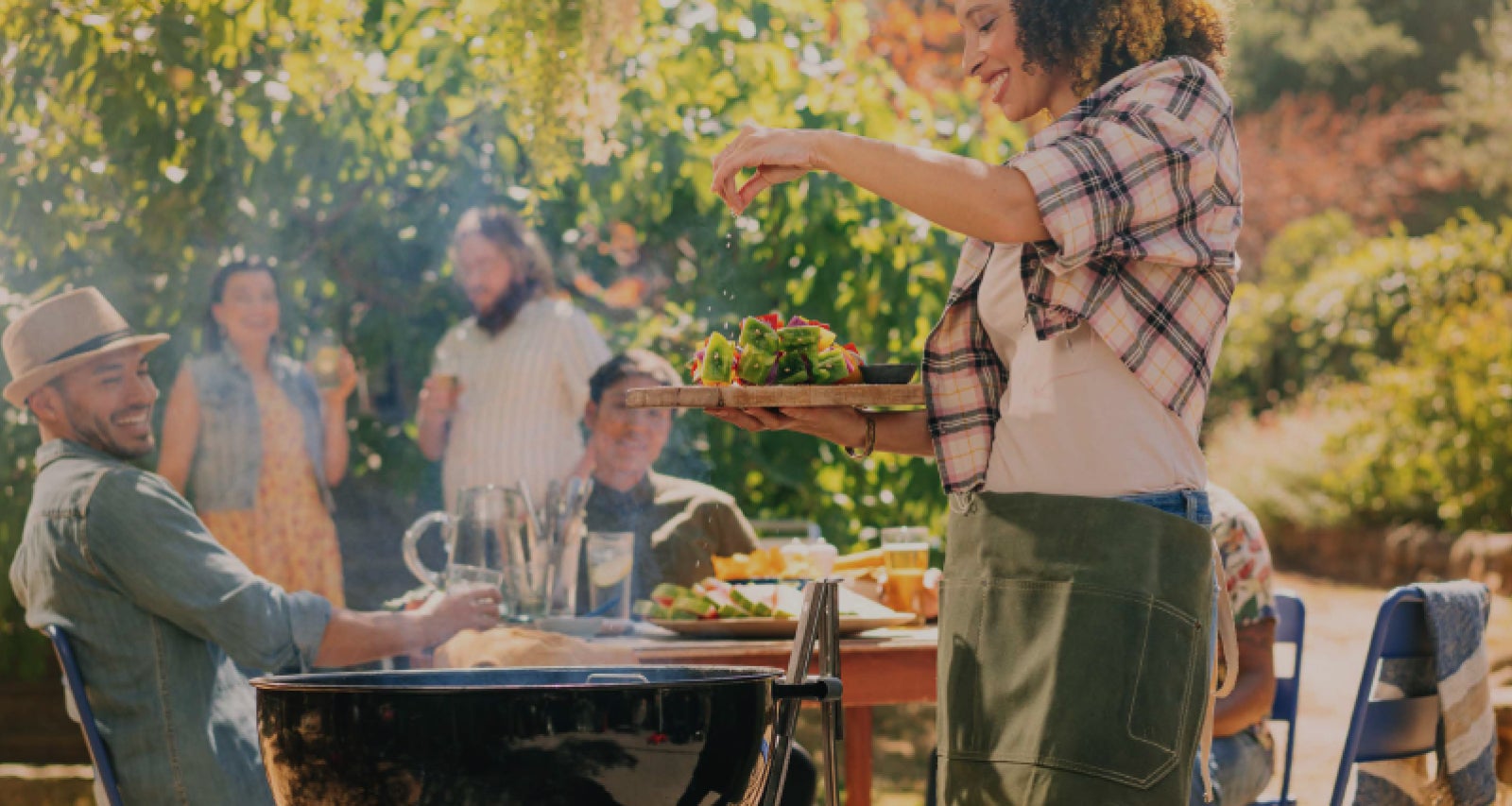 Light your fire with all new Kingsford® products.
Explore our full range of charcoal, pellets and flavor boosters to take your grilling to the next level.