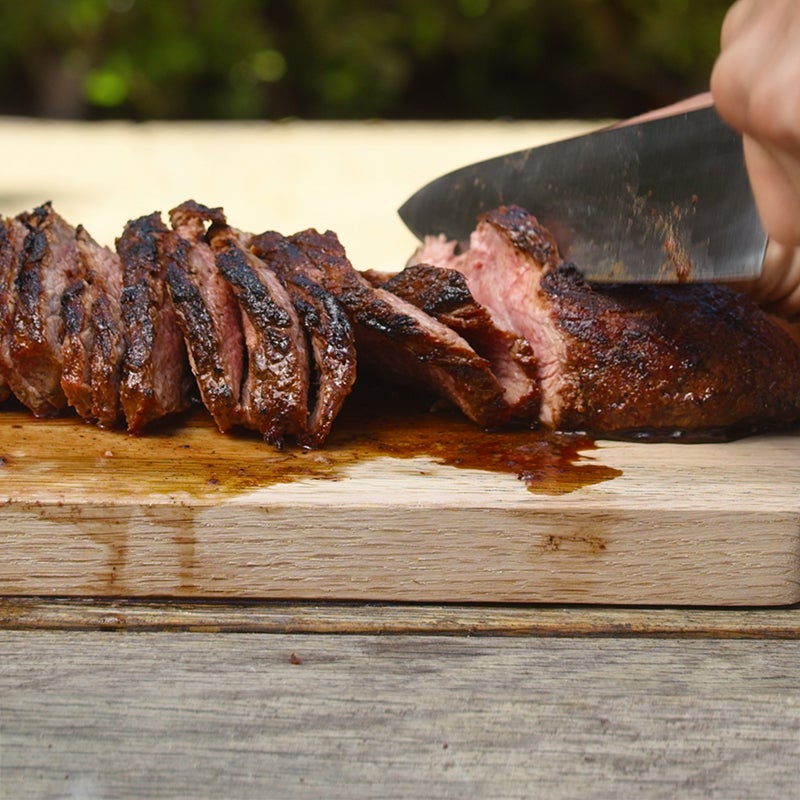 Let's get grilling
1
Season the tri tip well with a generous amount of salt and pepper. Stir together the garlic, brown sugar, cayenne and cumin, and rub all over the meat. Cover and refrigerate for at least one hour, up to overnight. Remove from refrigerator an hour before cooking to bring to room temperature.
2
Build a charcoal fire for both direct and indirect cooking using Kingsford® Charcoal by situating the coals on only one side of the grill, leaving the other side void. Close the grill lid and preheat a charcoal grill using Kingsford briquets to high heat (about 450°F), and brush grate with oil. Arrange the briquets so you have one hotter side and one cooler side. Place the roast on the hot side of the grill and sear the outside, about 5–6 minutes per side, to get a good char. Move the meat to the cooler part of the grill.
3
Flip back to the original side and continue to cook for another 15 minutes or so, turning once more while cooking. A 2-pound roast will need about 25 minutes total cooking time to get to medium (135°F). Cook more or less depending on desired doneness. Remove from the grill and set aside to rest for 10–20 minutes.
4
While the meat is resting, prepare the rolls by brushing the melted butter on both sides, and grilling for 2–3 minutes until lightly toasted.
5
To assemble sandwiches, thinly slice the steak against the grain, reserving some of the juices. Spread one side of each roll with the mayonnaise, and spread the refried beans evenly over the other roll halves. Divide the desired amount of sliced steak over the halves with the beans, and drizzle with some of the meat juices. Layer with lettuce, tomato, avocado and queso fresco. Top with the other half of the rolls and serve immediately.
---
Ingredients
---
tri tip roast

kosher salt and ground black pepper, to taste

granulated garlic

brown sugar

cayenne pepper

ground cumin

6-inch French rolls

butter, melted

mayonnaise

refried beans

shredded lettuce

medium tomato, sliced

avocado, pitted and sliced

crumbled queso fresco
For safe meat preparation, reference the USDA website.
---
Adventurous Eats
---
Take your taste buds outside their comfort zone with these unexpected twists on grilling favorites.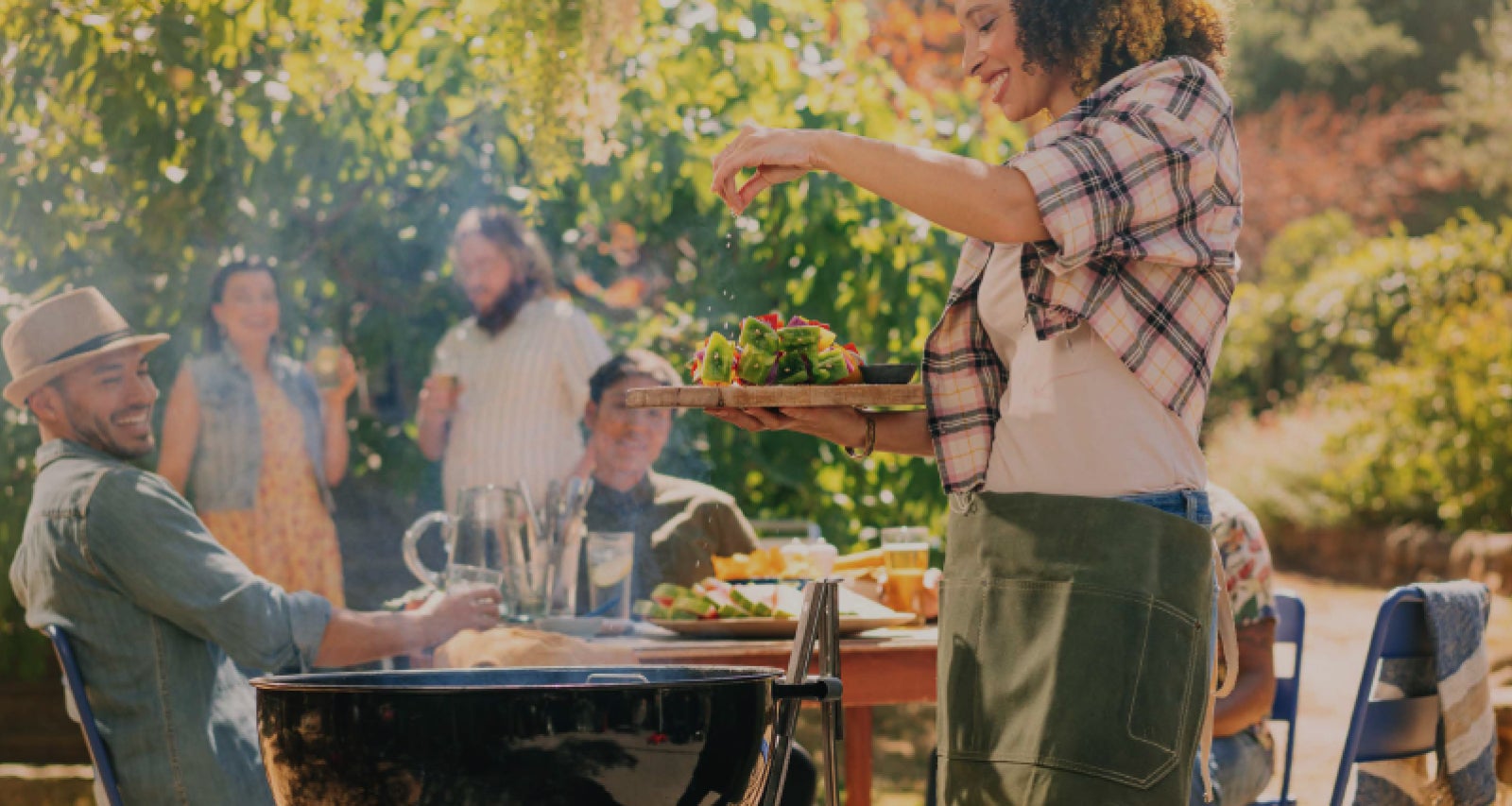 Light your fire with all new Kingsford® products.
Explore our full range of charcoal, pellets and flavor boosters to take your grilling to the next level.