Spiced Lamb Koftas with Fall Grilled Vegetables, Pita, and Raita
Let's get grilling
1
Light the MasterbuiltGravity Series™ 1050 Digital Charcoal Grill + Smoker and set it to 650° F.
2
Prep the raita –Whisk together yogurt, half and half, sugar and salt (pinch) thoroughly
3
Prep the vegetables –Carrots and radishes are recommended, but feel free to use any fall veggie you would like. Toss them with olive oil (3 Tbsp), sumac, sesame seeds, oregano, salt and pepper to taste.
4
Prep the lamb koftas –In a bowl,combine ground lamb, salt (1 tsp), cilantro (2 tbsp), mint (2 tbsp), green chili, diced onions, ginger, garlic, garam masala, cumin, turmeric, chili powder, drizzle of olive oil. Roll into an oval shaped patty.
5
Put veggies on the grill and turn every few minutes throughout the cooking time (10-15 minutes). Do this before preparing your koftas.
6
Cook koftas for about 3-4 minutes on each side. If there's a flare up because of drippings you can move your patties to the edge of the grill.
7
Put your pita bread on the grill for about 30-45 seconds on each side until warm and pliable.
8
Assemble the kofta: Slice up grilled radishes, cut pita in half and open it up to form a pocket, put lamb kofta in the pocket with sliced radishes, fresh mint, cilantro, and raita. Place your grilled carrots on the side and drizzle with raita. Enjoy!
---
Ingredients
---
ground lamb

baby radishes halved or quartered depending on size

young carrots (peeled and cut lengthwise)

diced white onion

Greek yogurt

half and half

pita

of cilantro

of mint

diced green chiles (serranos are fine)

olive oil

minced fresh ginger

minced fresh garlic

sumac

oregano

garam masala

cumin

sesame seeds

turmeric

chili powder

sugar

kosher salt

fresh ground black pepper
Credit: Recipe created by Meherwan Irani on behalf of Kingsford and Masterbuilt
For safe meat preparation, reference the USDA website.
---
Adventurous Eats
---
Take your taste buds outside their comfort zone with these unexpected twists on grilling favorites.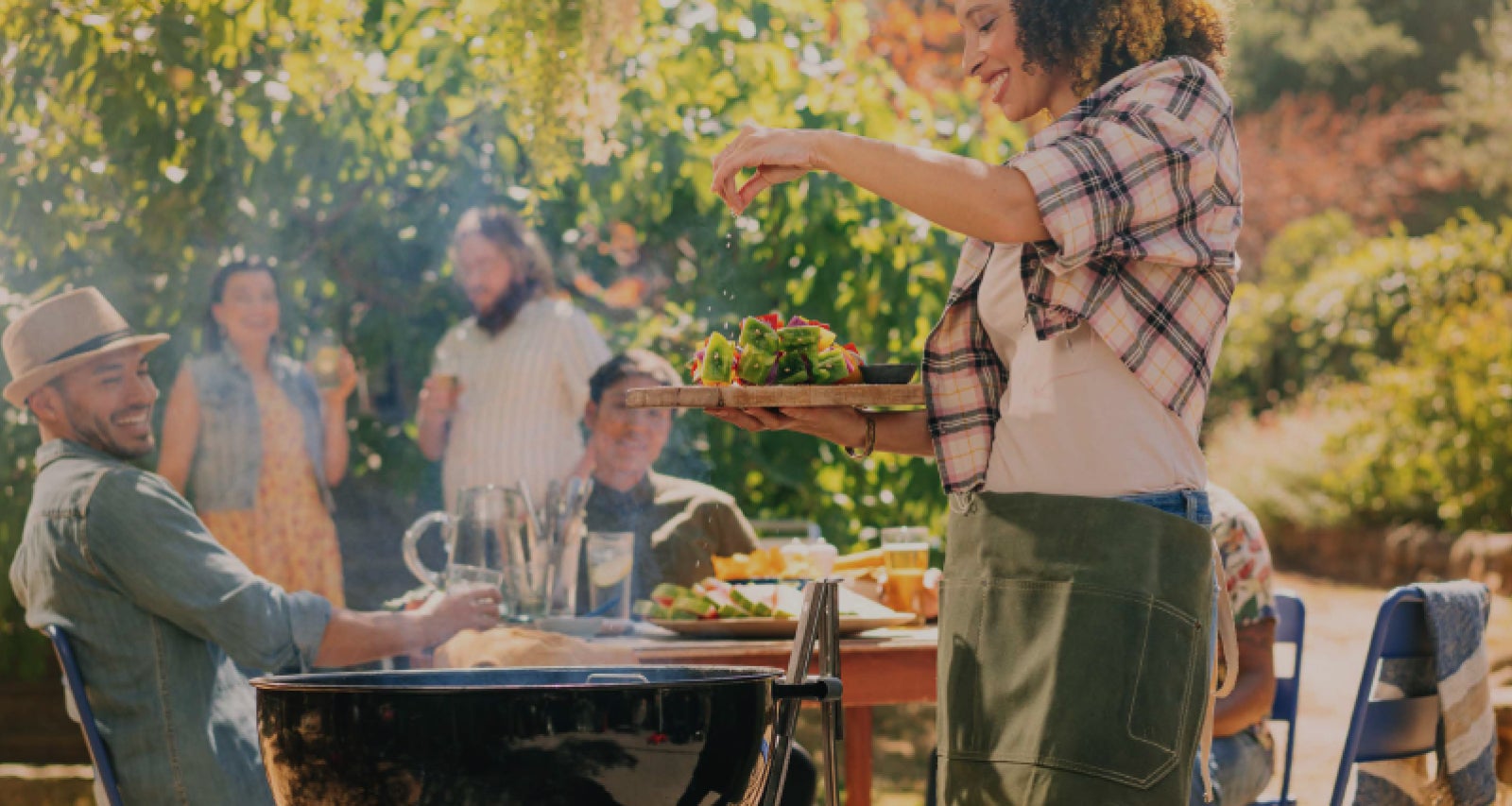 Light your fire with all new Kingsford® products.
Explore our full range of charcoal, pellets and flavor boosters to take your grilling to the next level.