Peanut Butter and Jelly Wings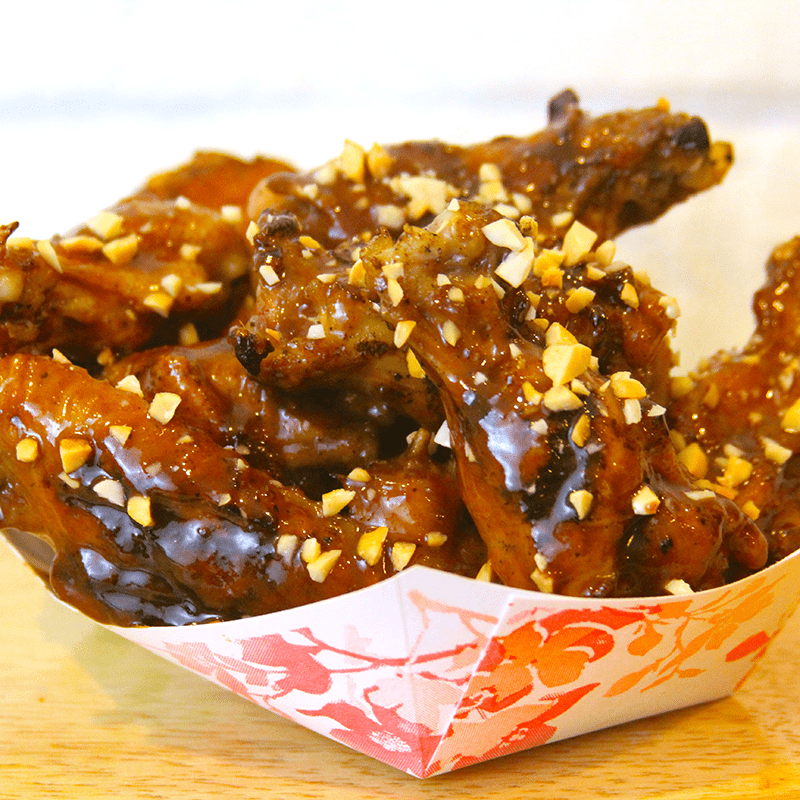 Let's get grilling
Instructions
1
Prepare grill for indirect cooking, placing preheated Kingsford® briquets on one side of the bottom grill grate to create a hot and cool side. Add 2–3 chunks of your favorite smoking wood to the charcoal, replace the main cooking grate, and adjust bottom vents so that the grill temperature is approximately 400°F.
2
Season wings liberally with kosher salt and ground black pepper. Place the wings on the hot side of the grill and cook for approximately 5 minutes, turning frequently until browned and crisp. Move wings to the cool side of the grill, cover the grill, and allow them to continue cooking until they are nicely browned and cooked through (165°F internal temperature). During the last 5 minutes of cooking, place a small saucepan on the grill and add to it the peanut butter, jelly soy sauce, and vinegars. Allow the sauce to warm through, stirring frequently.
3
Remove the wings from the grill and place in a large resealable bag along with the sauce. Seal the bag and shake to coat the wings completely. Remove the wings from the bag, plate, and sprinkle with peanuts before serving.
For safe meat preparation, reference the USDA website.
---
Adventurous Eats
---
Take your taste buds outside their comfort zone with these unexpected twists on grilling favorites.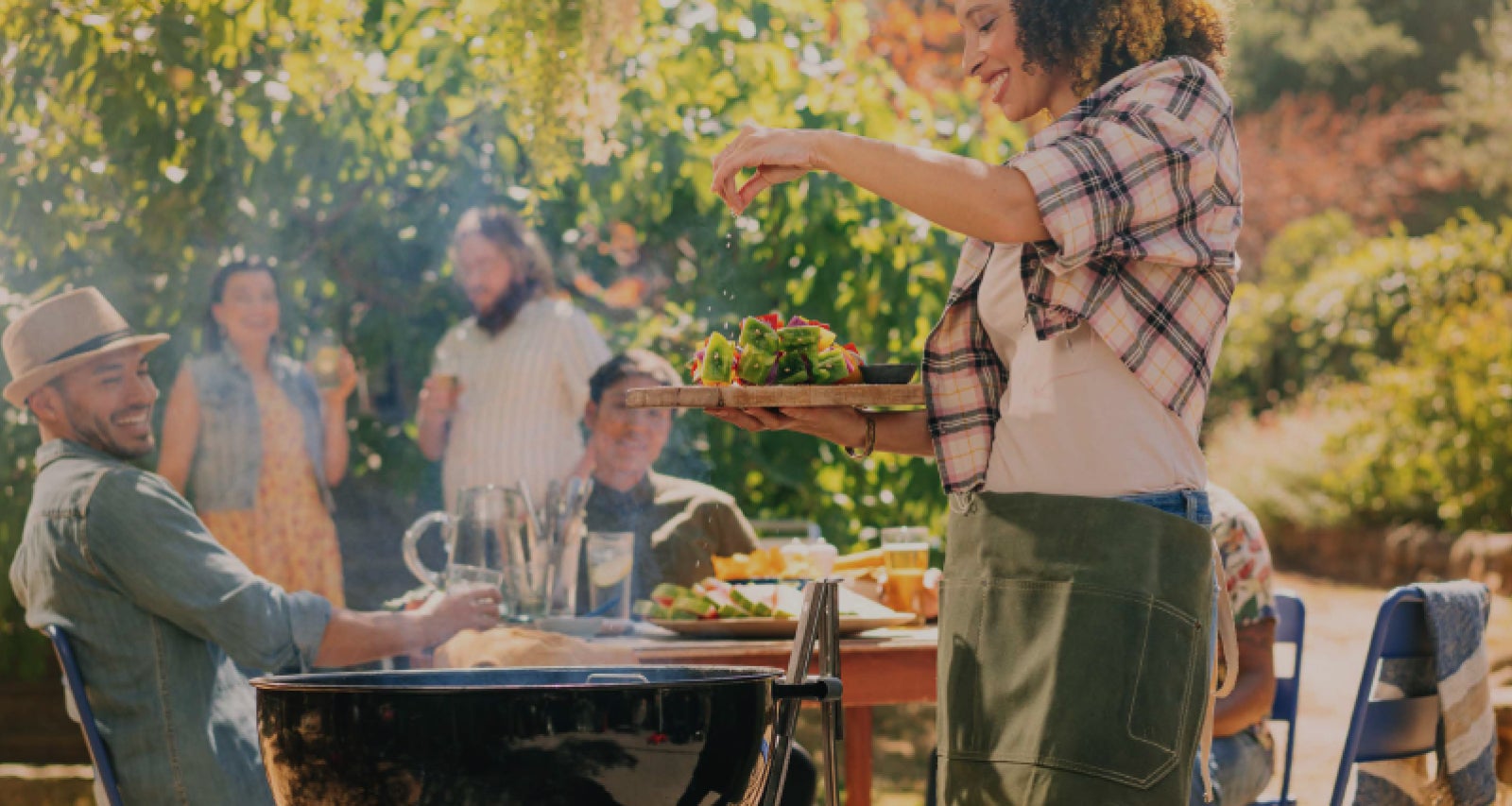 Light your fire with all new Kingsford® products.
Explore our full range of charcoal, pellets and flavor boosters to take your grilling to the next level.