---
1
Food Prep
First, start by brining your turkey to prevent turkey dryness. For a 12 lb. turkey, brine your turkey for 12 hours, using 1½ cups of kosher salt or ¾ cup of table salt per 5 quarts of hot water. Increase or decrease the amount of water and salt you use, relative to the weight of your turkey. Cool the brining solution to a temperature less than 40°F before submerging the turkey.


Once your turkey has been brined, it's time to season inside and out. Place chopped aromatics — onions, garlic, even apple or lemon slices — inside the cavity of your turkey.

Then, put a light coat of olive oil and spices on the outside of your turkey to ramp up flavor and help to form that crispy mahogany skin we all love. Finally, season the outside of your turkey with salt and pepper, fresh or dried herbs (sage and thyme are great) or even a BBQ rub. Remember to go easy on the salt if you've already brined your turkey.
2
Grill Prep
How to Gauge Grill Heat Without a Thermometer
Carefully hold your hand about 5" to 6" above the grate, and refer to the temperature settings below:
• High Heat (450° to 550°F):
2 to 4 seconds
• Medium Heat (350° to 450°F):
5 to 6 seconds
• Low Heat (250° to 350°F):
8 to 10 seconds
Make sure your clothing doesn't touch the grate, and always move your hand away from the heat before you feel discomfort.
When you're at temp, put cooking oil on a folded paper towel. Grab the oiled paper towel with long-handled tongs and oil the grate thoroughly.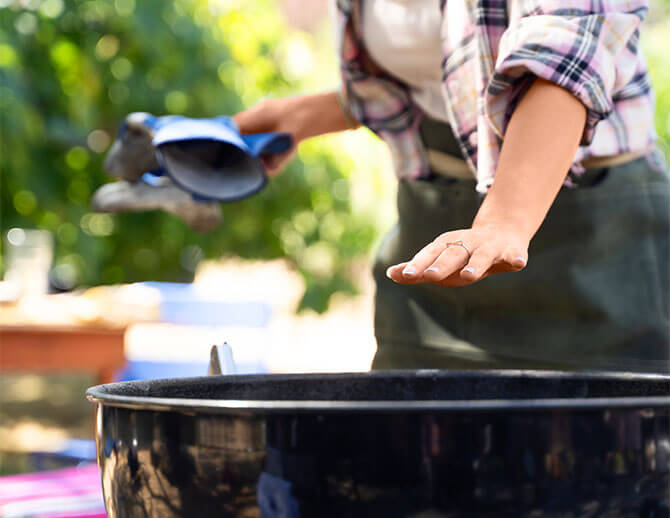 3
The Cook
When you're at temp, put cooking oil on a folded paper towel. Grab the oiled paper towel with long-handled tongs and oil the grate thoroughly.
Grill your turkey with the lid on at about 350°F, using the vents to regulate temperature.
Smoke your turkey until your digital meat thermometer reads 165°F inside the thickest part of the breast, or about 175°F in the thigh. It'll take roughly three hours for your turkey to reach this temperature, depending on its size.
Once your turkey reaches the target temperature, take it off of the grill and let it rest for 20 to 30 minutes to allow juices to redistribute throughout the turkey. For easy carving, remove each side of the breast in one piece, then slice across the grain. Enjoy!
Here's How to Control Your Grill Temperature with Vents
An easy way to control the temperature of your grill is by opening and closing its vents. To reduce the temperature: Close the vents on your grill to reduce the flow of oxygen. To increase the temperature: Open up the vents fully to allow more oxygen in to increase the flames.
For safe meat preparation, reference the USDA website.
Rated

5

out of

5
by
Ag97
from
Directions
Don't soak your wood chips. First wood does not absorb water or all the trees would turn to mush when it rains. Second it only gives you smoldering dirty smoke and steam and does not extend the burn time.
Date published: 2022-08-25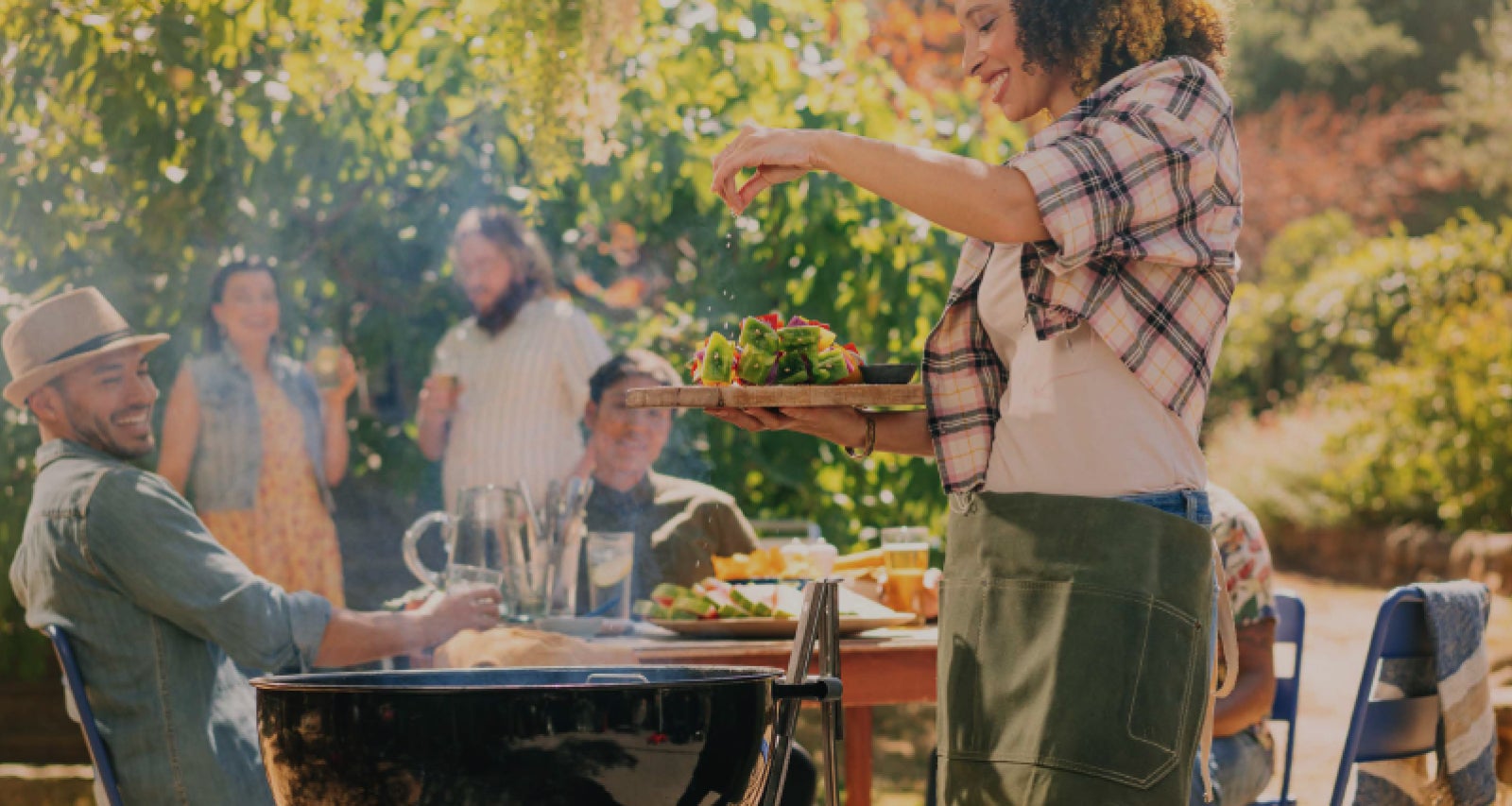 Light your fire with all new Kingsford® products.
Explore our full range of charcoal, pellets and flavor boosters to take your grilling to the next level.