Ingredients
Ingredients
1.5

lb.

ground beef (preferably an 80/20 blend)

1

small block

cheddar cheese (cut into 4 1½-inch wide by ½-inch thick pieces)

kosher salt and ground black pepper

Cheddar Cheese Sauce (recipe follows)
Cheddar Cheese Sauce
2

cup

shredded cheddar cheese

kosher salt and ground black pepper, to taste
---
1
Food Prep
Form 1½ lb. of ground beef into 8 thin patties.


Then, cut your cheddar cheese into four 1 ½ inches wide by ½ inch thick pieces. Put 1 cut cheese block on top of half of your patties. Top each with another patty and crimp the edges to completely seal the cheese within the ground beef.

Season the patties liberally on both sides with kosher salt and ground black pepper.

Finally, get your ingredients ready for the cheddar cheese sauce.
Why 80% Lean Ground Beef?
Look for a mix of 80% lean ground beef and 20% fat for a juicier, flavorful burger. You can also use ground brisket or ground short ribs.
2
Grill Prep
How to Gauge Grill Heat Without a Thermometer
Carefully hold your hand about 5" to 6" above the grate, and refer to the temperature settings below:
• High Heat (450° to 550°F):
2 to 4 seconds
• Medium Heat (350° to 450°F):
5 to 6 seconds
• Low Heat (250° to 350°F):
8 to 10 seconds
Make sure your clothing doesn't touch the grate, and always move your hand away from the heat before you feel discomfort.
When you're at temp, put cooking oil on a folded paper towel. Grab the oiled paper towel with long-handled tongs and oil the grate thoroughly.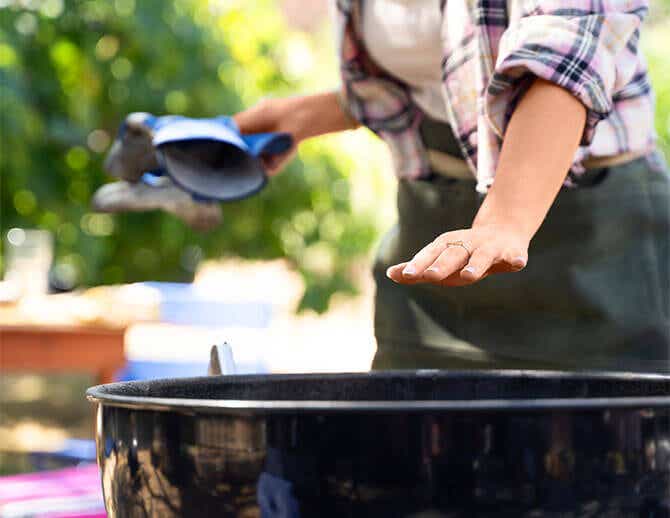 3
The Cook
In a skillet, melt ¼ cup of butter over medium heat.
Slowly add ¼ cup of flour. Stir to create a thick paste.
Add in 2 cups of whole milk.
Bring the mixture to a simmer, then slowly add in 2 cups of cheddar cheese and stir until completely melted.
Add kosher salt and ground black pepper to taste.
Burger Patties

When you're at temp, put cooking oil on a folded paper towel. Grab the oiled paper towel with long-handled tongs and oil the grate thoroughly.

Place the patties on the grill for 4 to 5 minutes on each side, until they reach an internal temp of 160˚F. (Be sure to test the meat temperature and not the cheese center).

Toast the buns on the cooler side of the grate for 2 to 3 minutes until toasted and warm.

Assemble the burgers, place patties on the bottom buns and top with the cheese sauce. Add the top bun and serve.
Here's How to Handle a Flare-Up
Flare-ups happen to even the most skilled grill masters. Flare-ups are just fat rendering and dripping onto the coals. With a long-handled, metal spatula, simply move your food to the other side of the grate until the flames subside.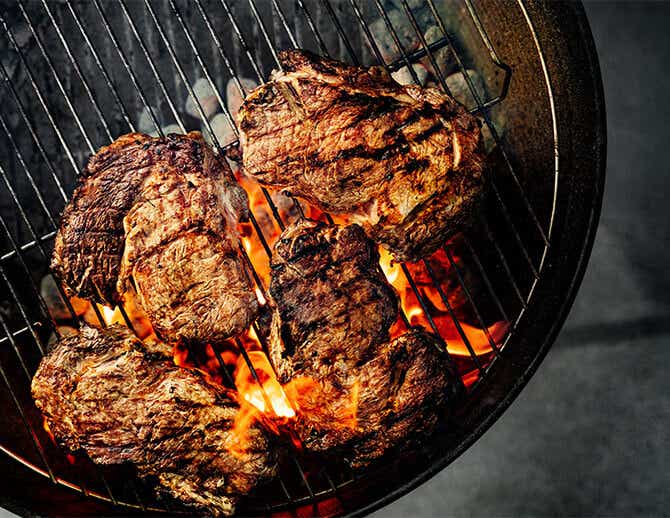 How Done Are My Burgers? Let's Find Out
* USDA Safety Guidelines recommend cooking ground meat to the well-done temp of 160°F to make sure any harmful bacteria are destroyed.
** Cooking times are approximate. Based on a ¾" burger.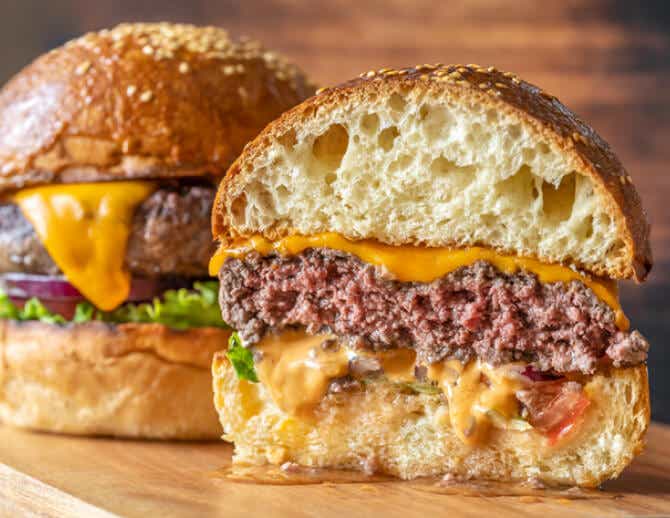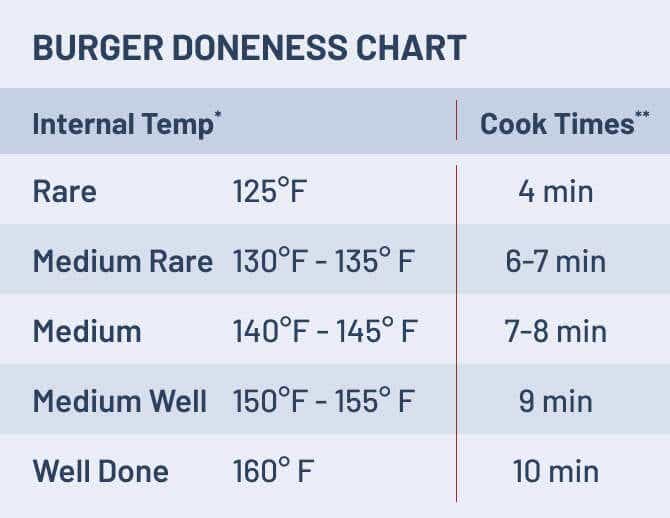 For safe meat preparation, reference the USDA website.
Rated

5

out of

5
by
RayJ623
from
Easy and Delicious
I enjoy trying a great amount of recipes that Kingsford offers from other bbq'ers. This was one of the best and easiest that I've tried so far. You don't need to be a bbq master to try and enjoy. Thanks for sharing.
Date published: 2022-07-01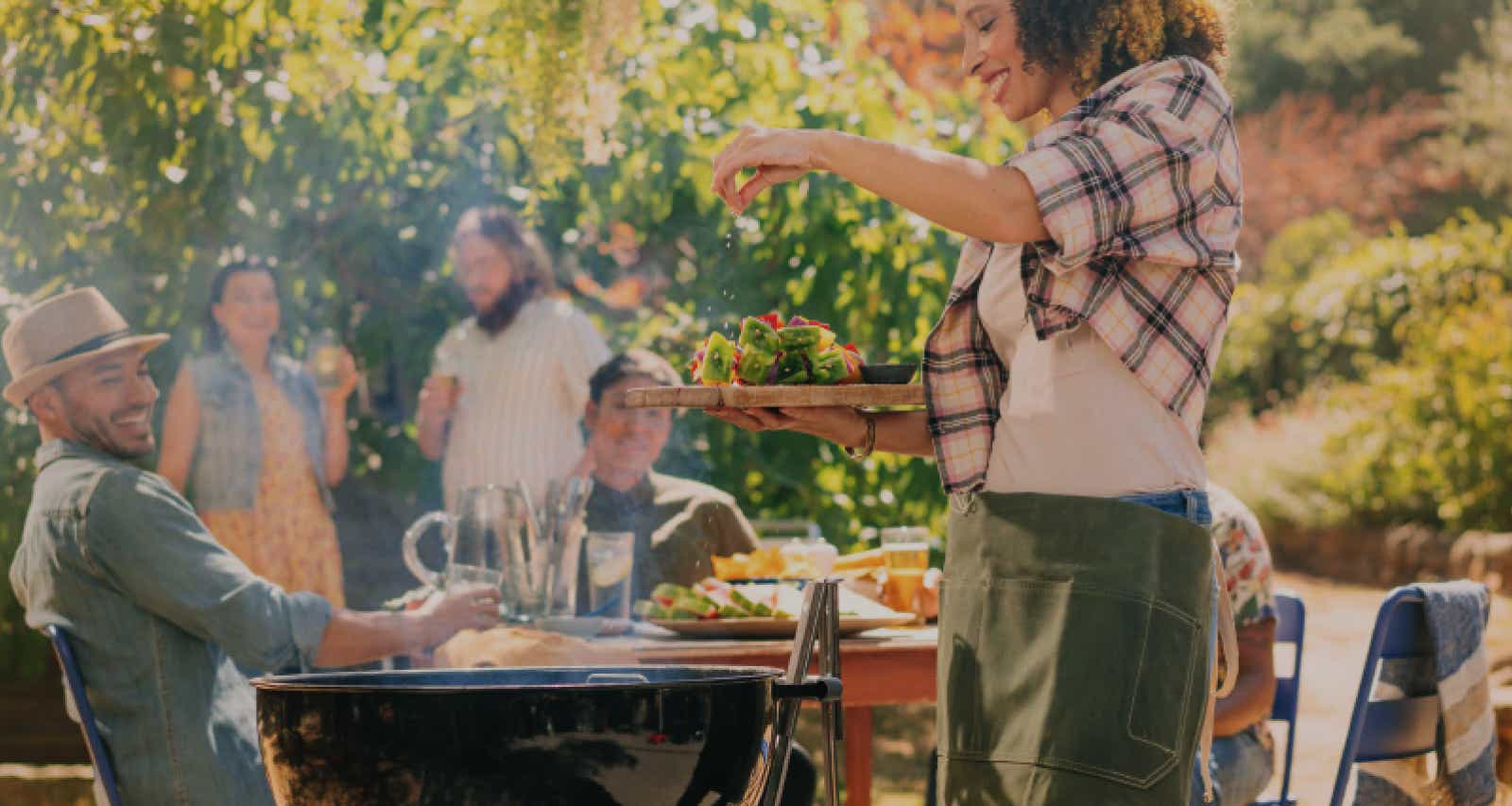 Light your fire with all new Kingsford® products.
Explore our full range of charcoal, pellets and flavor boosters to take your grilling to the next level.