Ingredients
1

large jalapeño (chopped)

splash of bourbon (optional)
---
1
Food Prep
Combine all of your dry cornbread ingredients into a large mixing bowl. We recommend sifting the dry ingredients for a smoother batter.


Then, add all of your wet ingredients to the bowl and mix them together until they're evenly combined. Pour your batter into a greased cast-iron skillet.
2
Grill Prep
How to Gauge Grill Heat Without a Thermometer
Carefully hold your hand about 5" to 6" above the grate, and refer to the temperature settings below:
• High Heat (450° to 550°F):
2 to 4 seconds
• Medium Heat (350° to 450°F):
5 to 6 seconds
• Low Heat (250° to 350°F):
8 to 10 seconds
Make sure your clothing doesn't touch the grate, and always move your hand away from the heat before you feel discomfort.
When you're at temp, put cooking oil on a folded paper towel. Grab the oiled paper towel with long-handled tongs and oil the grate thoroughly.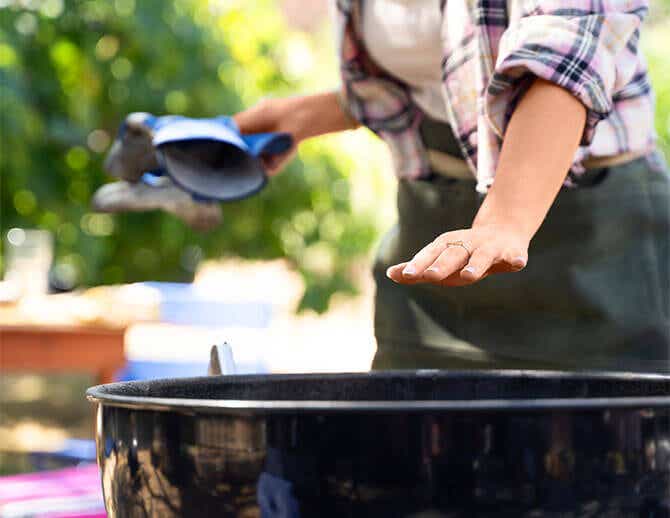 3
The Cook
When your grill reaches 400ºF, place your skillet with the batter on the middle rack of the grill if possible to allow for even air flow and close the lid. Bake for 25 minutes at 400°F.
While your cornbread is baking, make the honey butter by whisking together the following ingredients: 2 sticks of butter (melted), ¼ cup of honey and a splash of bourbon (optional).
Remove your cornbread from the grill once it has a golden brown exterior.
Drizzle on the honey butter, slice and serve!
Recipes containing alcohol are intended for those 21 years of age and older only. Please drink responsibly.
For safe meat preparation, reference the USDA website.
Rated

5

out of

5
by
GeeMarie
from
It freezes well too!
I don't have bourbon in the house and for one person it makes a lot, so I recommend freezing some in air-tight container for future eating. Love the kick of jalapeno and combo of cornbread-great flavor
Date published: 2023-08-09
Rated

5

out of

5
by
Faytal
from
Best Cornbread Ever
This recipe is PERFECT. It's easy and so tasty. I'd never baked my cornbread on the grill before, but I will definitely be doing it often. It's hard to stop eating this cornbread!
Date published: 2023-06-23
Rated

5

out of

5
by
Toria
from
Cornbread!
I LOVE cornbread and adding jalapenos and honey butter to it is inspired! Best cornbread EVER!
Date published: 2023-06-15
Rated

5

out of

5
by
Ms Jane
from
Mouth watering ingredients
This untraditional cornbread has the sweet, the forbidden, and the hot ingredients that transforms an old favorite into an entirely new treat.
Date published: 2023-05-26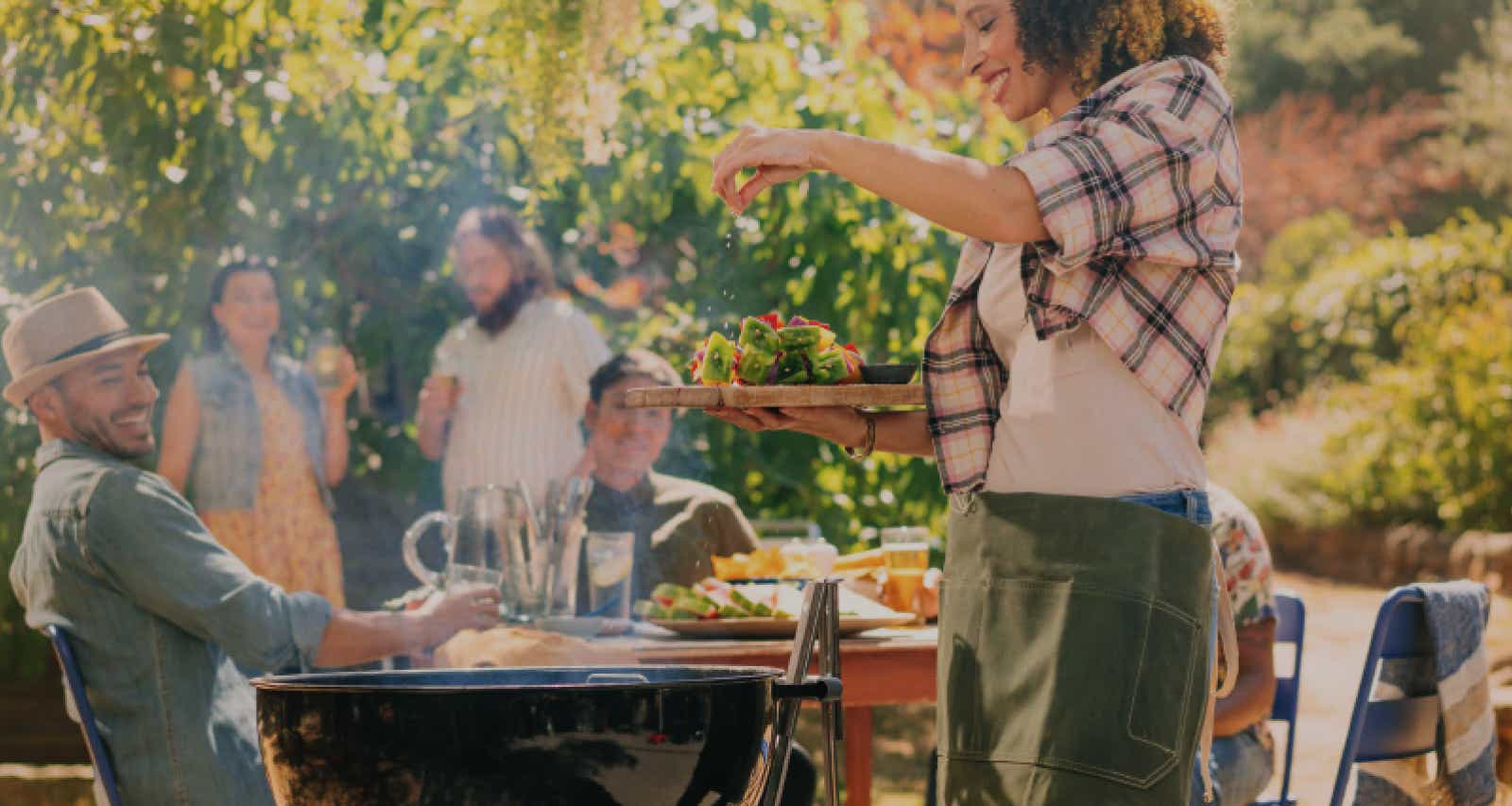 Light your fire with all new Kingsford® products.
Explore our full range of charcoal, pellets and flavor boosters to take your grilling to the next level.