Beer Can Chicken
This beer can chicken recipe is an innovative way to change up your meals. Learn how to cook beer can chicken on a charcoal grill.
Let's get grilling
1
Prepare grill for indirect/medium heat cooking.
2
Remove neck and giblets and rinse chicken inside and out, if desired; pat dry with paper towels. Coat chicken lightly with oil and season with 2 tablespoons dry rub. Set aside (Note: If you prefer a more classic roasted chicken flavor, omit the dry rub and use only kosher salt and black pepper.)
3
Open beer can, pour out about ¼-cup of the beer and make an extra hole in top of the can with church key can opener. Sprinkle the remaining tablespoon of the dry rub inside beer can. Place vertical chicken roaster (such as the Grill Friends™ Chicken Sitter) or beer can in center of cooking grate and move legs apart so the body cavity slides over the top of the beer can. The chicken will appear to be sitting on the grate.
4
Cook chicken for 1–1½ hours or until the internal temperature registers 165°F in the breast area and 180°F in the thigh. Remove from grill and let rest for 10 minutes before carving.
5
Note: When removing from grate, be careful not to spill contents of the vertical roaster or beer can, as it will be very hot.
---
Ingredients
---
12 oz. Budweiser® beer

roasting chicken (4–5 pounds), preferably Amish, or organic

your favorite dry spice rub recipe divided, or kosher salt, and freshly ground pepper

olive oil
Special Equipment
church key can opener

vertical chicken roaster optional
Meals & Dishes: DinnerCredit: Elizabeth KarmelCooking Method: GrilledMeals & Dishes: Main Course
For safe meat preparation, reference the USDA website.
---
Adventurous Eats
---
Take your taste buds outside their comfort zone with these unexpected twists on grilling favorites.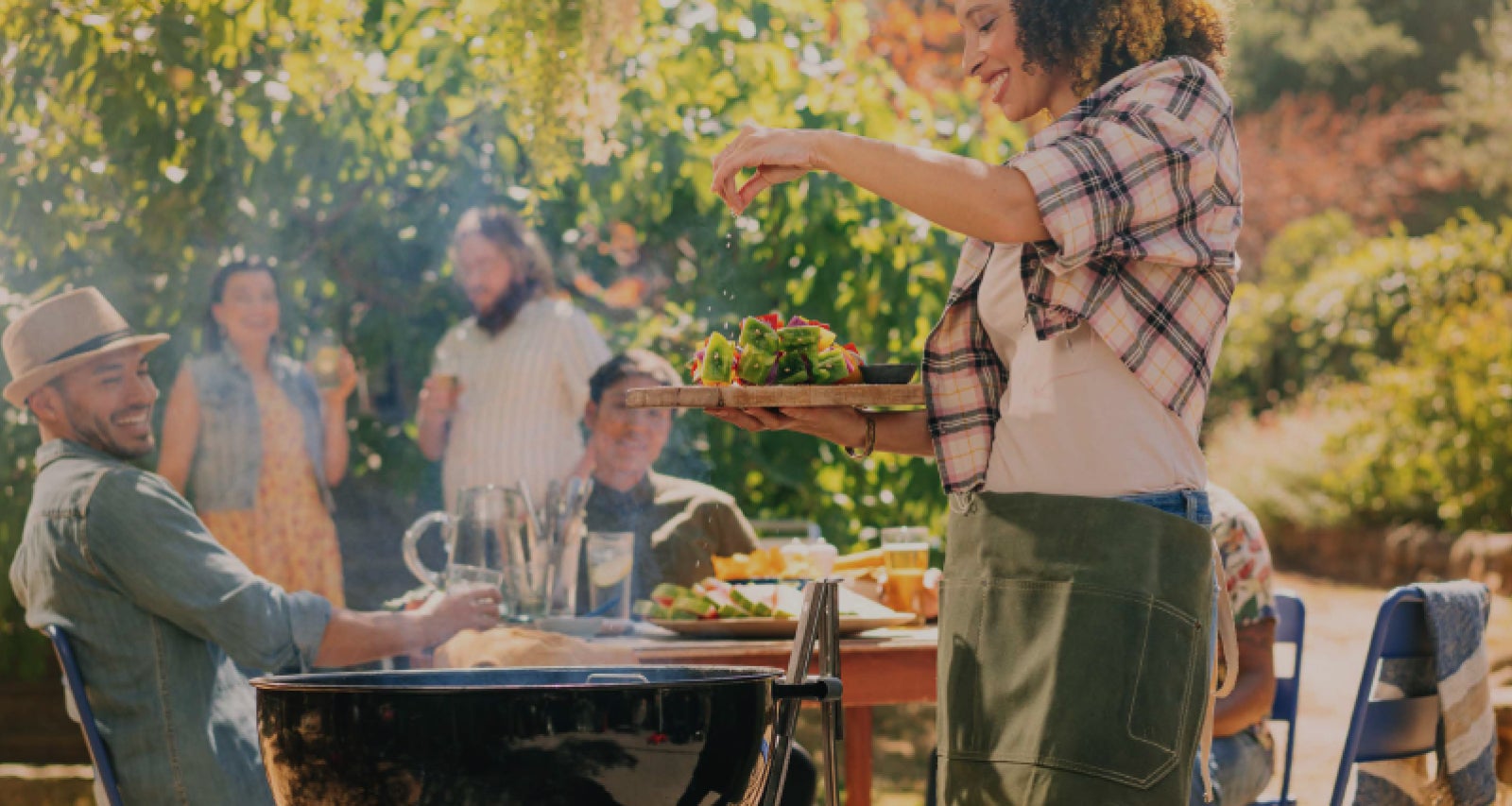 Light your fire with all new Kingsford® products.
Explore our full range of charcoal, pellets and flavor boosters to take your grilling to the next level.