Ingredients
¾

cup

half and half, warmed

1

tbsp.

spicy brown mustard

12

oz.

room temperature beer*, divided

8

oz.

grated sharp cheddar cheese

¼

tsp.

freshly ground black pepper

cayenne pepper or hot sauce, to taste

2

onions, sliced 1/2-inch thick

6

hero or hard rolls, each about 6 inches long, split
---
1
Food Prep
Make sure you have your brats and all of your other ingredients then jump down to Grill Prep.
2
Grill Prep
How to Gauge Grill Heat Without a Thermometer
Carefully hold your hand about 5" to 6" above the grate, and refer to the temperature settings below:
• High Heat (450° to 550°F):
2 to 4 seconds
• Medium Heat (350° to 450°F):
5 to 6 seconds
• Low Heat (250° to 350°F):
8 to 10 seconds
Make sure your clothing doesn't touch the grate, and always move your hand away from the heat before you feel discomfort.
When you're at temp, put cooking oil on a folded paper towel. Grab the oiled paper towel with long-handled tongs and oil the grate thoroughly.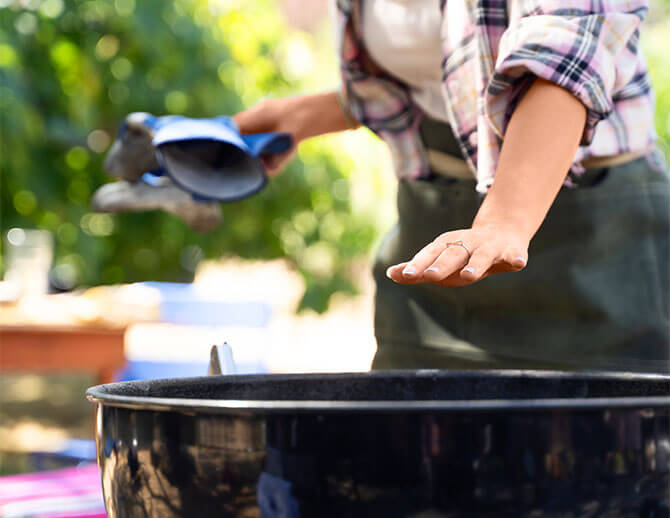 3
The Cook
In a medium saucepan, melt the butter over the cooler side of the grill, away from the coals. Whisk in the flour and cook for 1 minute. Add in the half and half and cook until thickened a bit, whisking constantly for 1 to 2 minutes.

Once hot and thickened, add the mustard and slowly whisk in 4 oz. (½ cup) beer. Continue to cook until very hot.

Lower the heat and toss the cheese and cornstarch in a bowl together. Slowly add the cornstarch/cheese to the sauce, whisking well to incorporate after each addition, until melted.

Remove your sauce from the heat, season with salt, pepper and a pinch of cayenne or hot sauce to taste and set the sauce aside.

Place the brats and remaining beer in a grill-safe pan and place the pan directly over the coals, on the hotter side of the grill. Boil your brats in the beer for 10 to 15 minutes, or until the brats turn white. Use a pair of long-handled tongs to move and rotate your brats, being careful not to pierce or break the skin.

Meanwhile, brush the onion slices with oil and grill them, turning a few times until they're softened and charred.

Move your pan over to the cool side and remove the sausages, placing them directly over the coals. Cook your brats, rotating them to avoid burning. You want even grill marks on all sides. This should take about 10 to 12 minutes.

Prepare your rolls by brushing the cut sides with oil and grill (cut sides down) until the bread is lightly toasted.

Cut your rested sausages diagonally into ¾" thick slices and divide them among the toasted rolls. Top your sandwiches with the grilled onions and pour the beer-cheese sauce over. Serve with additional beer-cheese sauce on the side.
For safe meat preparation, reference the USDA website.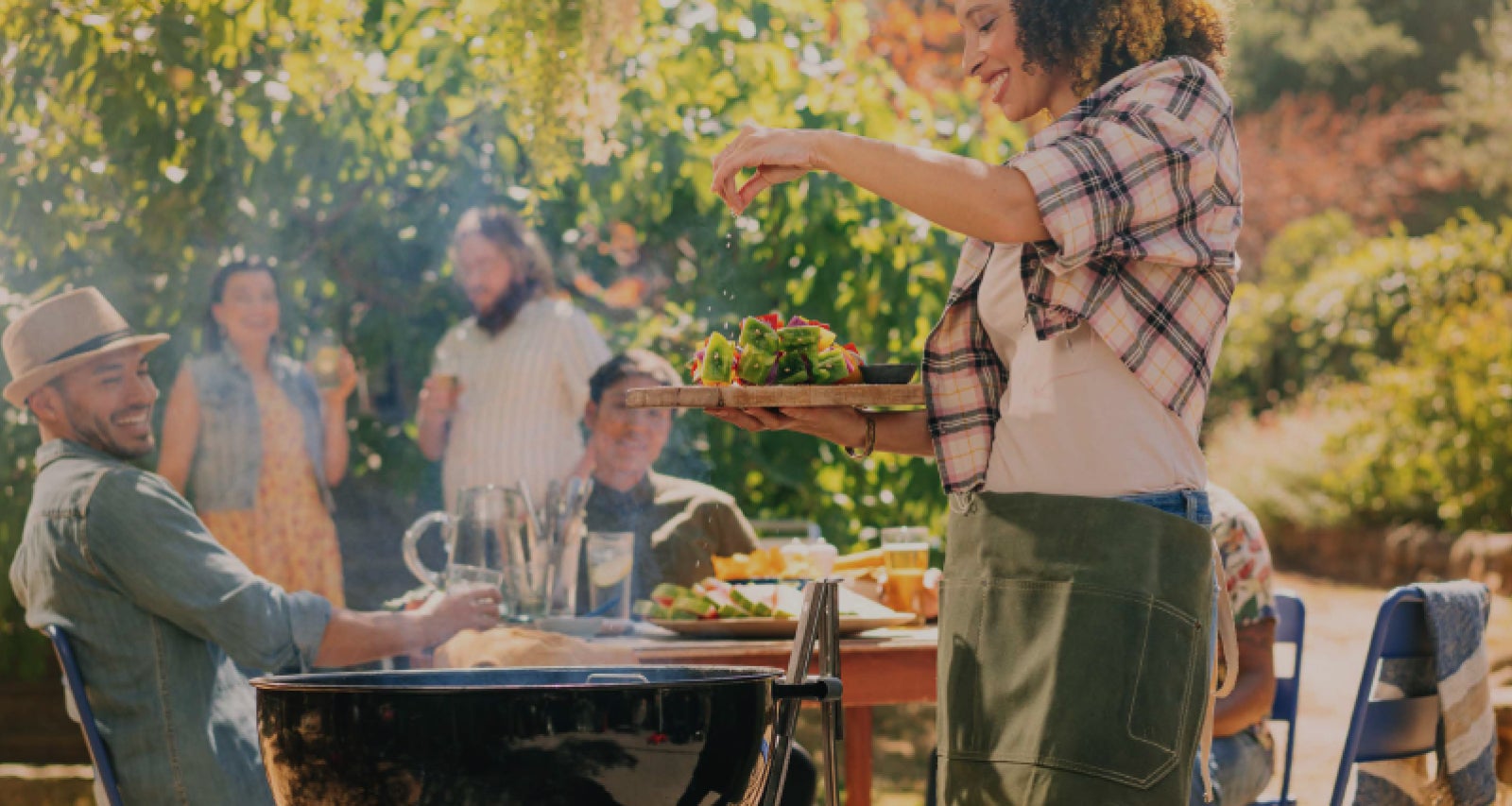 Light your fire with all new Kingsford® products.
Explore our full range of charcoal, pellets and flavor boosters to take your grilling to the next level.