Kingsford® EcoLight Charcoal Lighter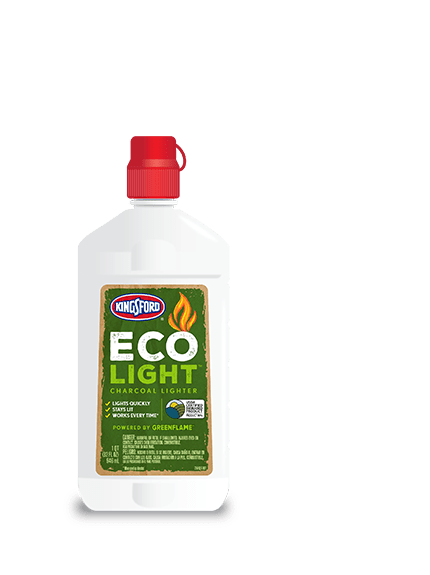 Looking for a natural lighter fluid alternative when you fire up the grill? Kingsford® EcoLight Charcoal Lighter lights quickly and easily, and it's made with naturally-derived ingredients: corn and soybeans. Traditional lighter fluid is made from petroleum. It lights quickly, stays lit, and works every time.
Available in 32-ounce bottle.
Green your grill with Kingsford® EcoLight Charcoal Lighter.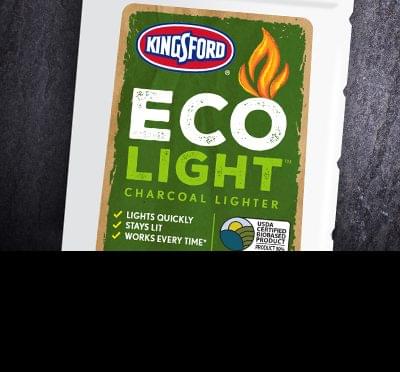 Portable

Makes lighting charcoal easier
For Your Safety
Use and dose according to lighter fluid directions.
DANGER: harmful or fatal if swallowed. Combustible. Contains petroleum distillates. Do not ingest. Avoid breathing vapors. Use in a well-ventilated area. Avoid prolonged contact with skin.
First aid: if swallowed—do not induce vomiting. Call a doctor or poison control center immediately. Inhalation—move person to fresh air. If irritation or breathing problems develop, call a doctor.
Keep out of reach of children. Store away from direct sunlight, heat, sparks and open flames.