Kingsford® Charcoal with Applewood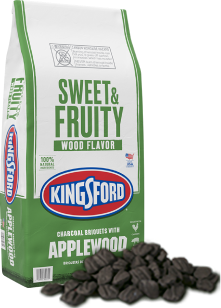 Looking to step up your BBQ's flavor? Kingsford® Charcoal with Applewood adds a sweet and fruity wood flavor to all of your favorite foods. Made with 100% natural ingredients and North American wood, Kingsford® Charcoal with Applewood is perfect for elevating the natural flavors of poultry and pork. And, it lights fast, is ready to cook on in about 15 minutes and burns long. Available in 8-lb. and 16-lb. bags.
Add delicious smoke flavor with Kingsford® Charcoal with Applewood.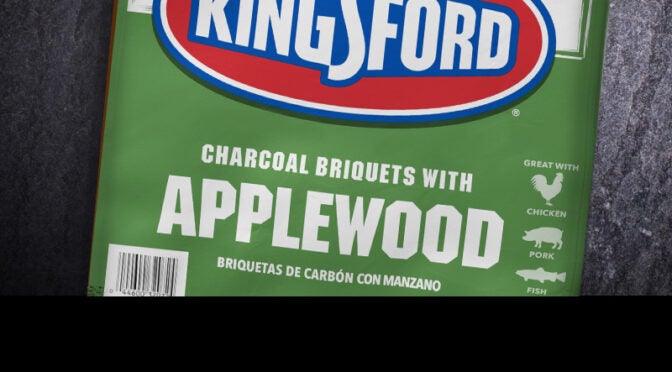 100% natural ingredients

Ready to cook on in 15 minutes

Long burn time*
For Your Safety
• Never use gasoline to light charcoal.
• Do not add lighter fluid directly to burning or hot charcoal.
• Make sure ashes are cold before discarding.
• Never barbecue indoors.
• Barbecue away from flammable items, overhangs and trees.
• Store in a cool, dry place.
• California Proposition 65 Warning: Combustion (burning) of this product, like other cooking methods, produces carbon monoxide and other substances known by the State of California to cause cancer, birth defects or reproductive harm.
* Compared to conventional charcoal brands in the USA