Learn
How to Grill Salmon
If you've never tried to prepare salmon on a charcoal grill, now's the time to try it. A cedar plank and charcoal grilling add a delicious element of flavor to this popular, omega-rich catch. You'll be surprised at how easy it is — let's get started!
What You'll Need
Fuel and Tools
Cedar Plank
Kitchen Tweezers
Spray Mister
Sharp Knife
Long-Handled Tongs or Long-Handled Metal Spatula
Paper Towels
Digital Meat Thermometer
Ingredients
6 oz. Salmon Fillets
Water
Salt and Pepper
Lemon
How to Prep
Soak the cedar plank in water for 2 hours.
Run your fingers over the fish, feeling for bones and remove them with kitchen tweezers.
Season the salmon fillets with salt and pepper, or other seasonings to taste.
Refrigerate the salmon until the coals are ready — you don't have to bring the fish fillets to room temp before grilling.
How to Prep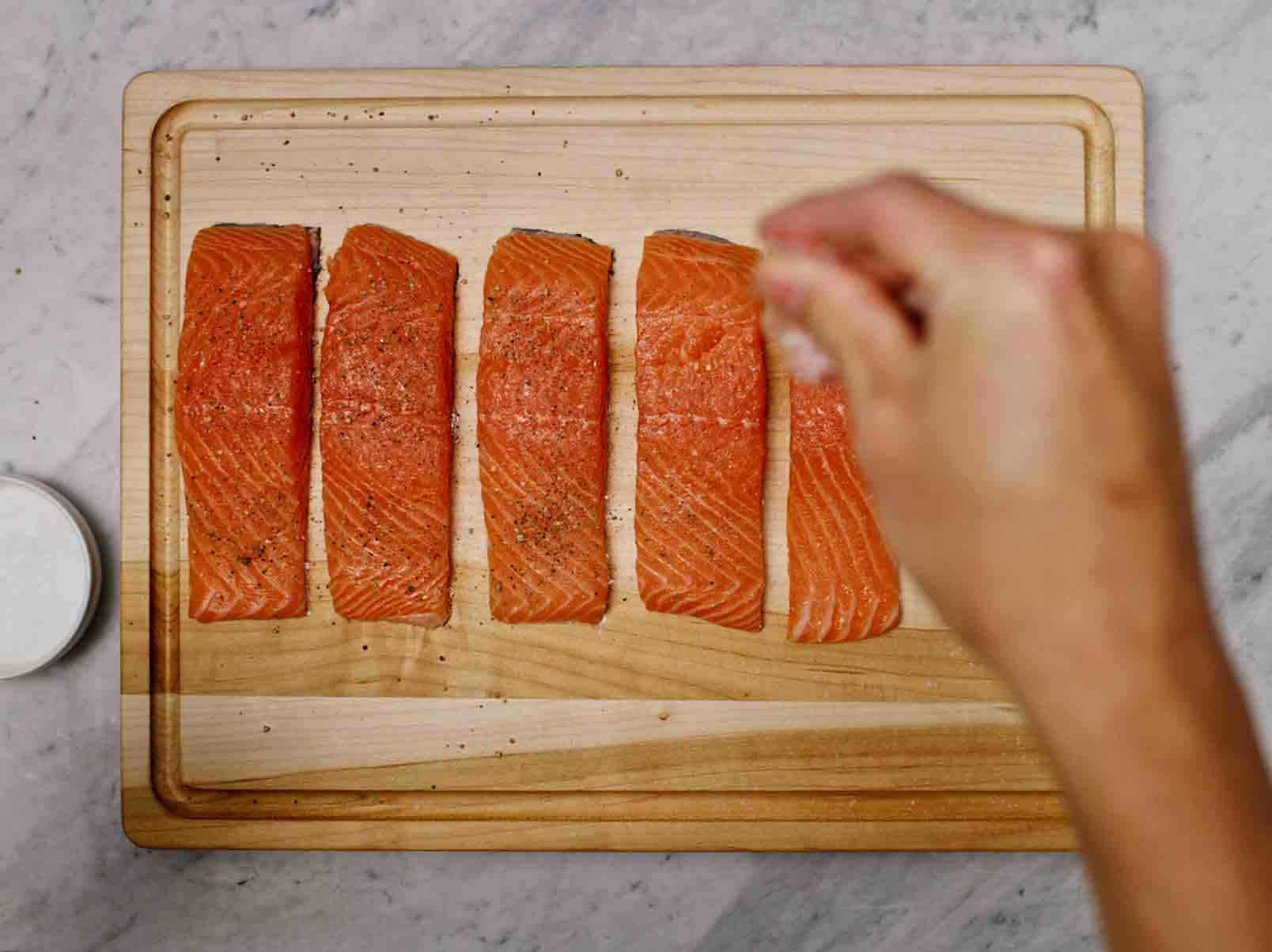 How to Build Your Fire
Give your top grill grate a good brushing and set it aside. Pour Kingsford® Original Charcoal Briquets into a chimney — or pour them in a mound and light. Wait for coals to light fully
Once the charcoal turns gray with ash, arrange coals in a Two-Zone Method: coals on one side of the grill and a void on the other.
Coals should be at Medium Heat — around 375 to 400°F. How to control the heat when grilling with charcoal.
Add the grate and let it heat up.

How to Gauge Grill Heat Without a Thermometer

Carefully hold your hand about 5" to 6" above the grate, and refer to the temperature settings below:




• High Heat (450° to 550°F):
2 to 4 seconds
• Medium Heat (350° to 450°F):
5 to 6 seconds
• Low Heat (250° to 350°F):
8 to 10 seconds




Make sure your clothing doesn't touch the grate, and always move your hand away from the heat before you feel discomfort.




When you're at temp, put cooking oil on a folded paper towel. Grab the oiled paper towel with long-handled tongs and oil the grate thoroughly.

Some cooks like to preheat the cedar plank first, until it starts to crackle and smoke a bit. You can also simply place the plank on with the fish fillets on the cooler side of the grill.
How to Build Your Fire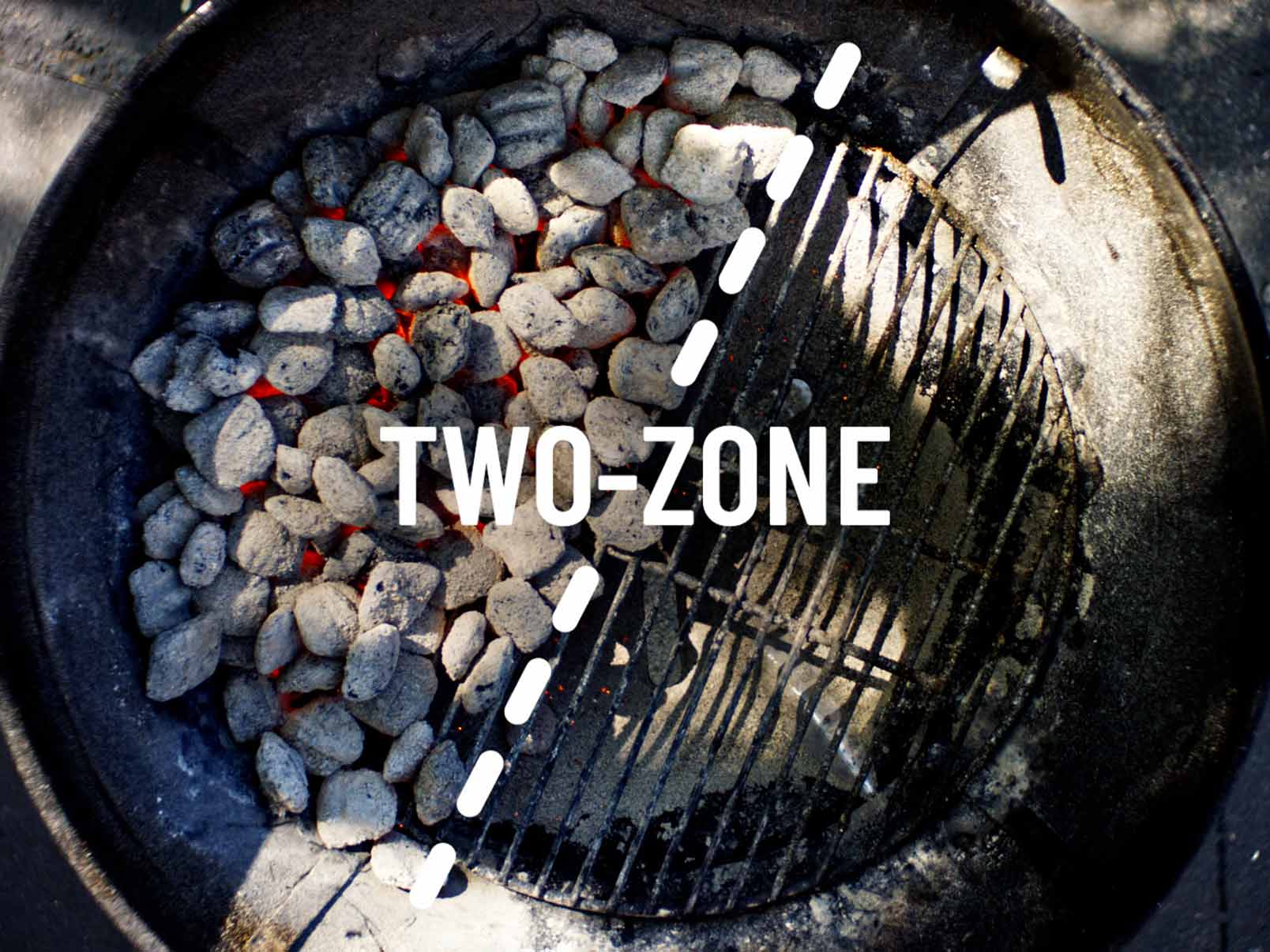 Grilling Time & Temp
Place the plank with the salmon fillets on the cooler side of the grill. Put the lid down, and cook for 13 to 15 minutes without flipping.

What To Do if the Cedar Plank Edges Start to Flare Up? Let's Find Out!

If the edges of the plank start to flare up, simply spritz the plank, not the coals, with a spray mister filled with water.

Cook until the edges are lightly browned or the fish flakes easily, and reaches an internal temp of about 145°F. To check the temperature, stick the tip of your digital meat thermometer into the thickest part of the salmon.

Does Fillet Thickness Affect Cooking Time?* Let's Find Out!

Salmon fillets have a very small window for doneness, so stay close to the grill! A general rule for estimating doneness is 10 minutes cooking time per inch of thickness.

* USDA Safety Guidelines recommend cooking ground meat to the well-done temp of 145°F to make sure any harmful bacteria are destroyed.

When the salmon fillets reach an internal temperature of 145°F, they're done.
Grilling Time & Temp