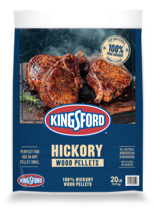 Kingsford® Hardwood Pellets - Hickory
See details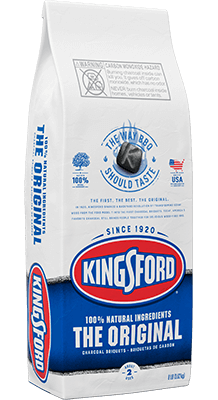 Kingsford® Original Charcoal
See details
Your get-together may be smaller this year, but that's no reason to sideline the Big Game grill-fest. Whether your fuel of choice is charcoal or hardwood pellets, light it up with these next-level game day eats.
Charcoal Lineup
From wings and sliders to kabobs, burgers and brats, here's what to do when grilling the time-honored way.
Grilled Buffalo Wings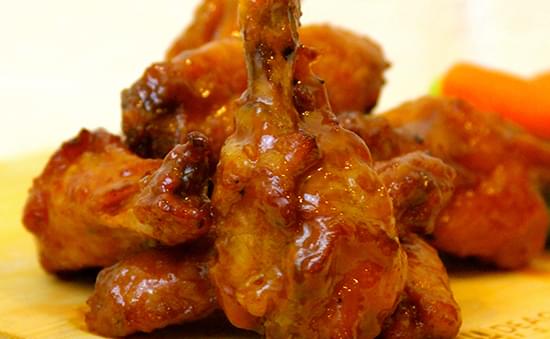 Wings are always a game day favorite, and this recipe delivers crispy skin, spicy sauce and a hint of hickory that's downright addictive.
See Recipe
How To: Beef Kabobs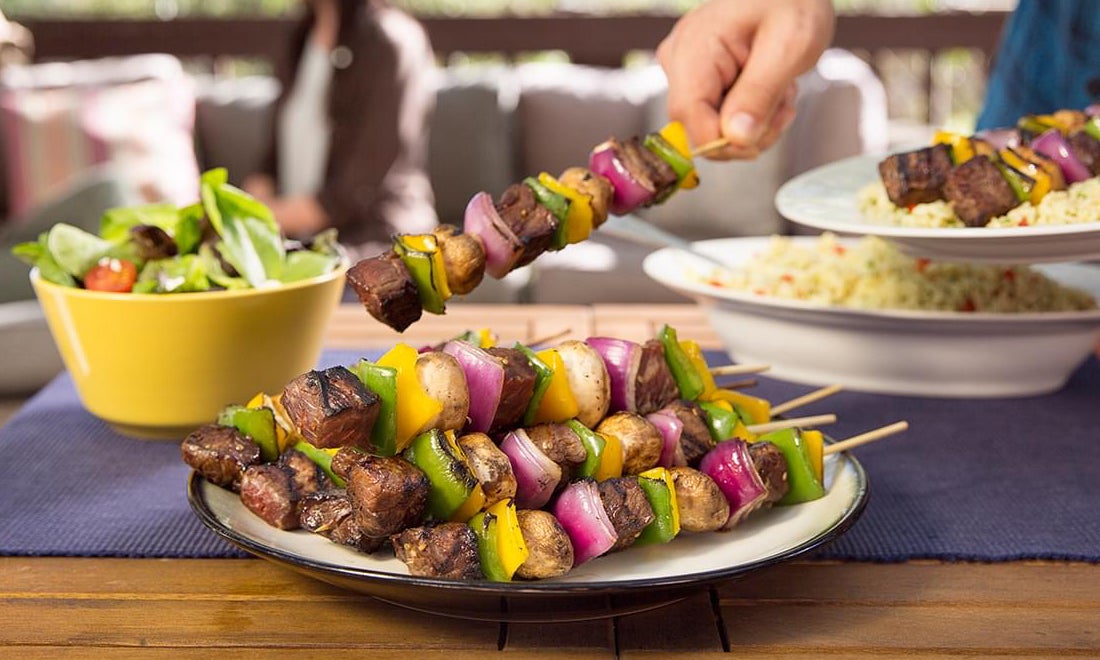 Meat and veggies on a stick? Yes, please. We can help make your grilled kabobs perfectly juicy every time, in seven simple steps.
Grill & Learn
How to: Hamburger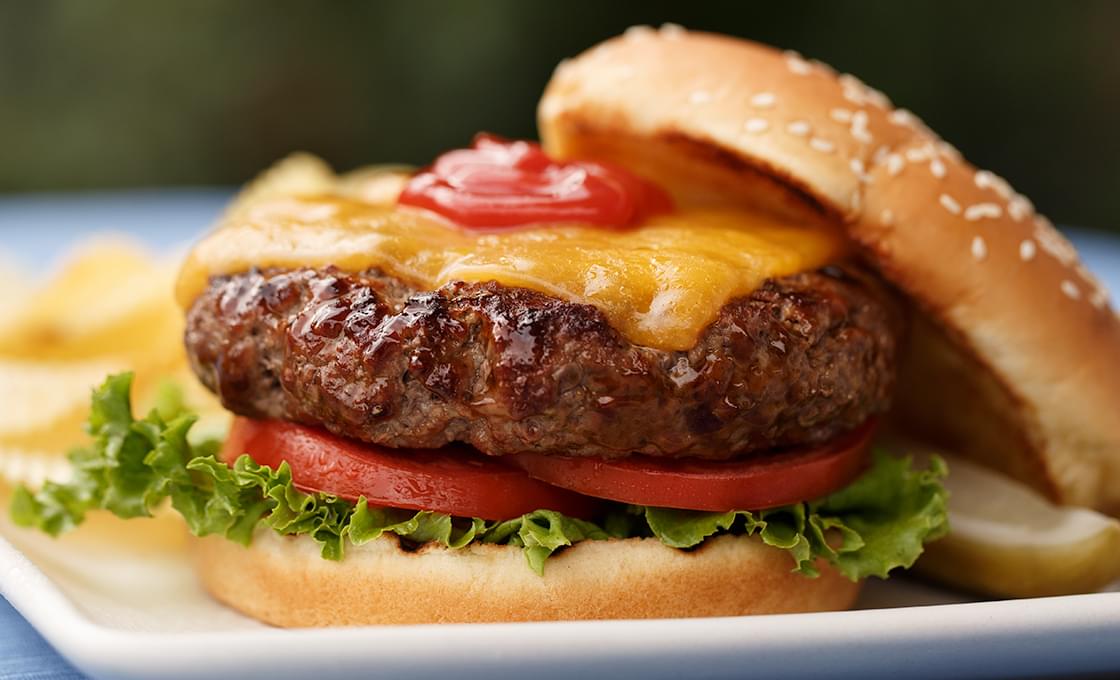 A great burger is a thing of beauty. A mediocre burger is a crime. Avoid commom pitfalls, embrace the 2-zone fire and build the perfect burger.
Grill & Learn
Pulled Pork Potato Bites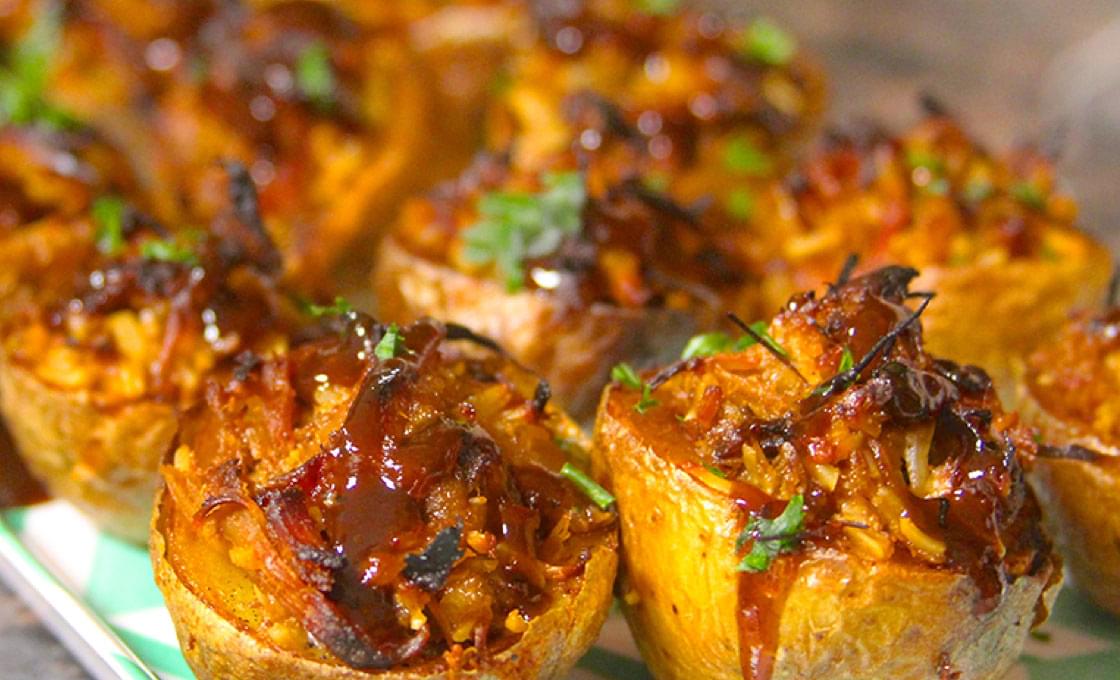 Think potato skins, but loaded with pulled pork perfection. Season 'em up with your favorite grilling spices and you'll be popping these puppies like candy.
See Recipe
Beer-Basted Pulled Pork Sliders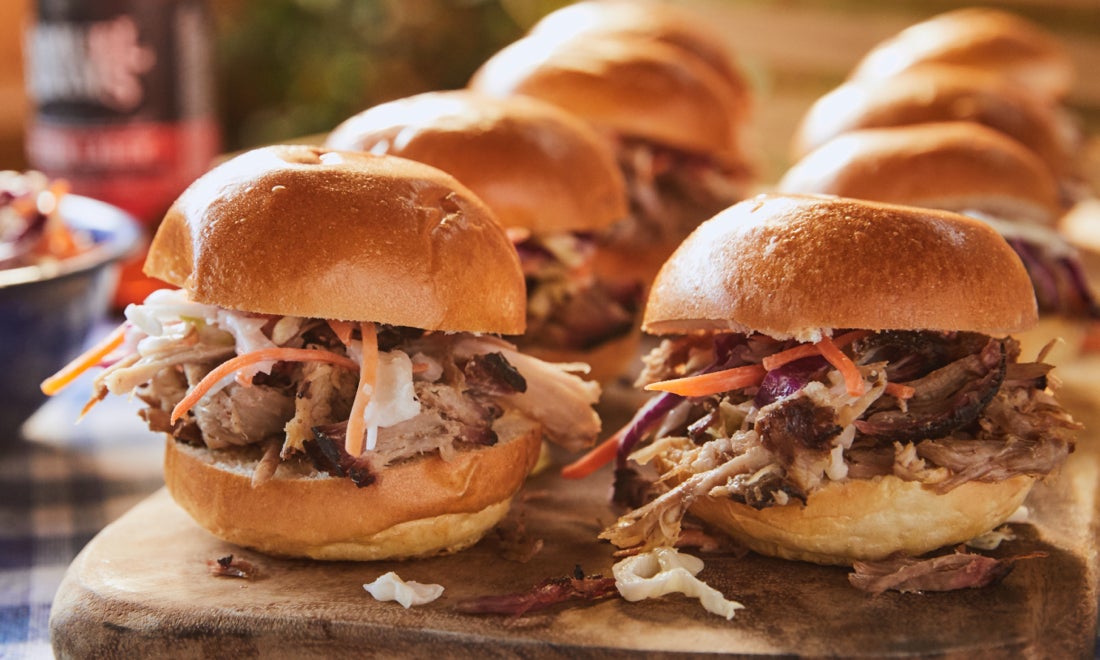 Revel in the long, slow cook of a glorious pork butt. Topped with slaw, these beer-basted sliders are the perfect combination of grilled goodness and cool crunch.
See Recipe
Beer and Cheese Sauced Brats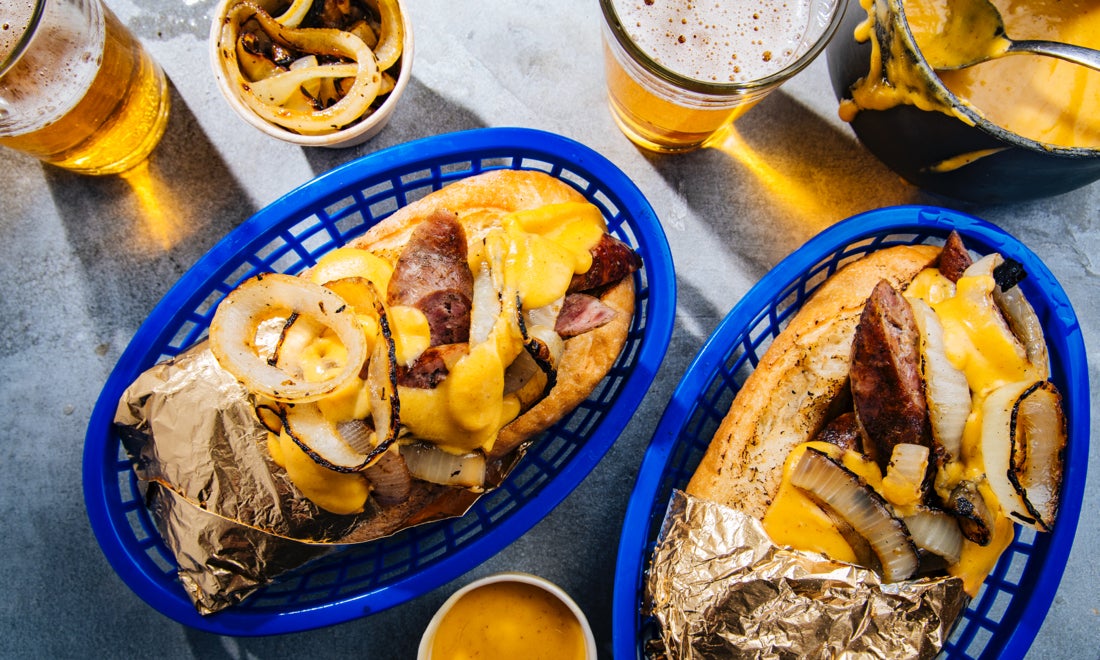 Anything you boil in beer and cover in cheese sauce is bound to be good. But a nice char, toasted bun and slather of grilled onions take these brats all the way to great.
See Recipe
Pellet Players
Get a fresh take on some old favorites with rich, smoky flavor from Kingsford® Hardwood Pellets.
Smoke Fried Mac & Cheese Bites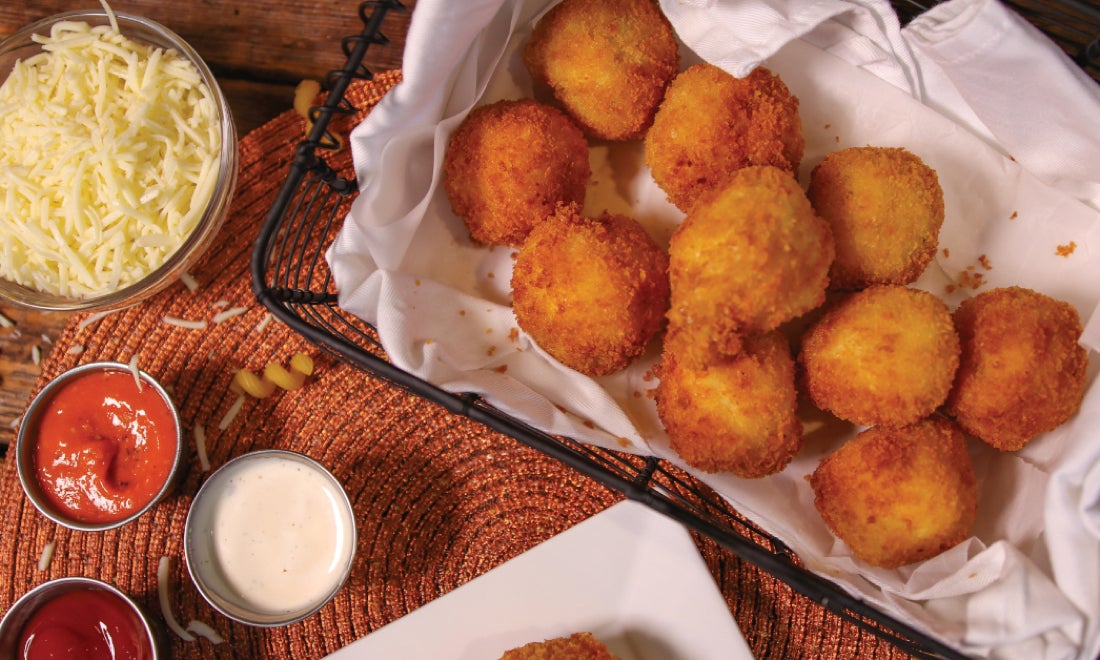 It's mac & cheese you eat with our bare hands — breaded, fried and fabulous. Made all the more delicious with a hint of smoke, they're sure to be a hit at your next cookout.
See Recipe
Bacon Wrapped Jalapeño Shrimp Poppers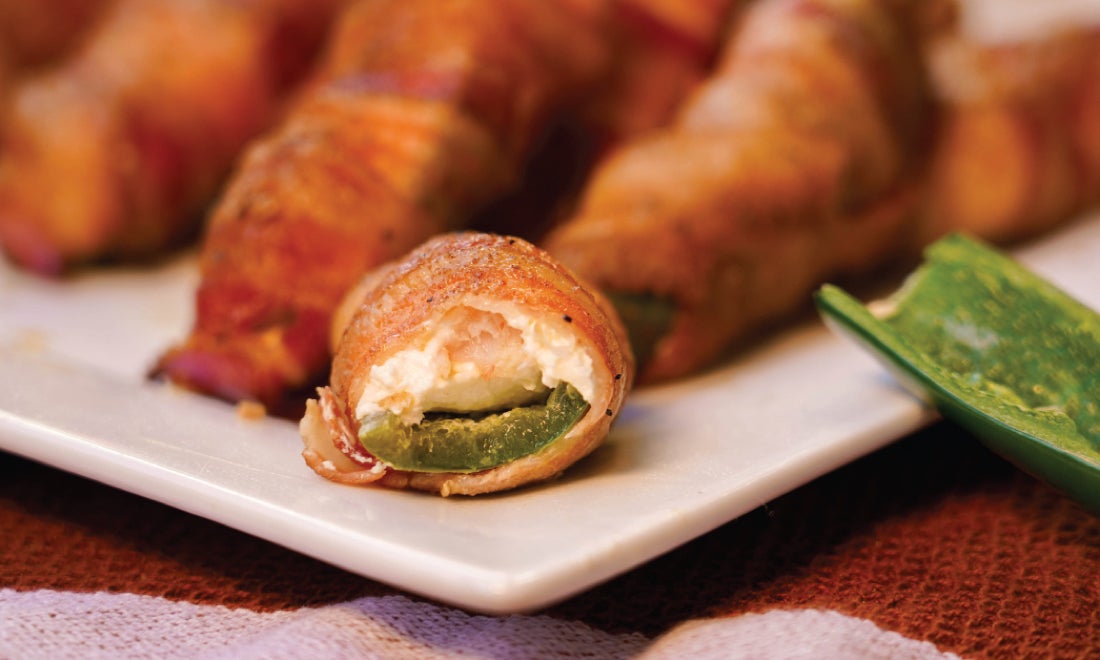 It's like bacon-wrapped shrimp and jalapeño poppers had a baby. The only thing tricky about this recipe is keeping them on the serving platter.
See Recipe
Hot Crab Dip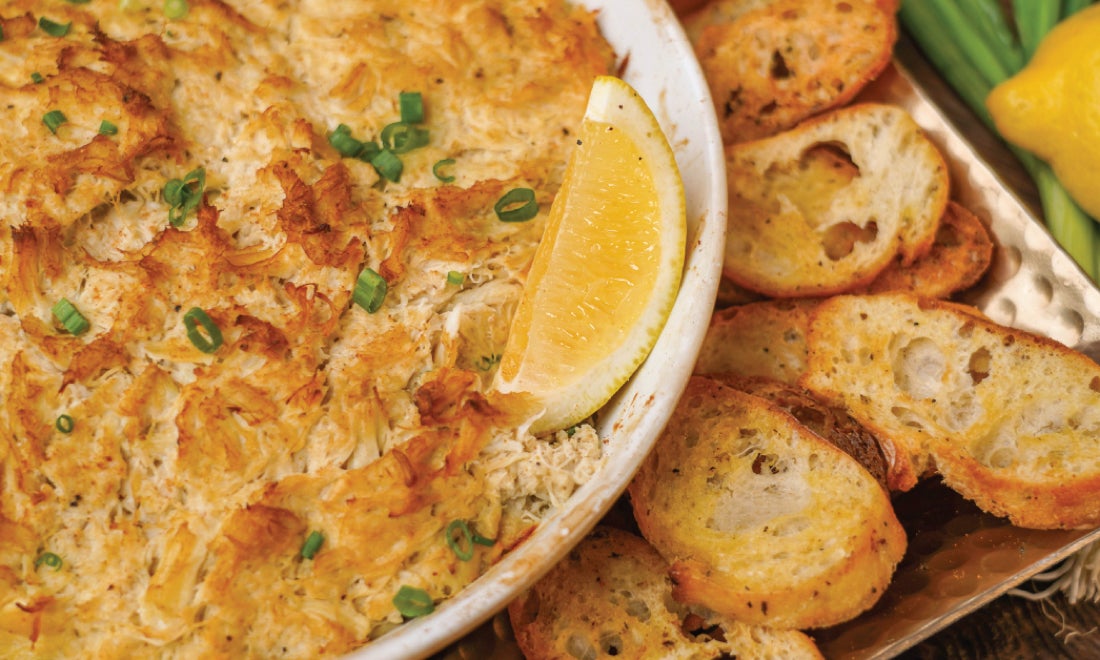 Grill up a bubbling dish they won't forget — a mix of lump crab meat, cream cheese, parmesan, garlic, lemon and more. Served with toast points, this recipe is a fan favorite.
See Recipe
Reverse Seared Ribeye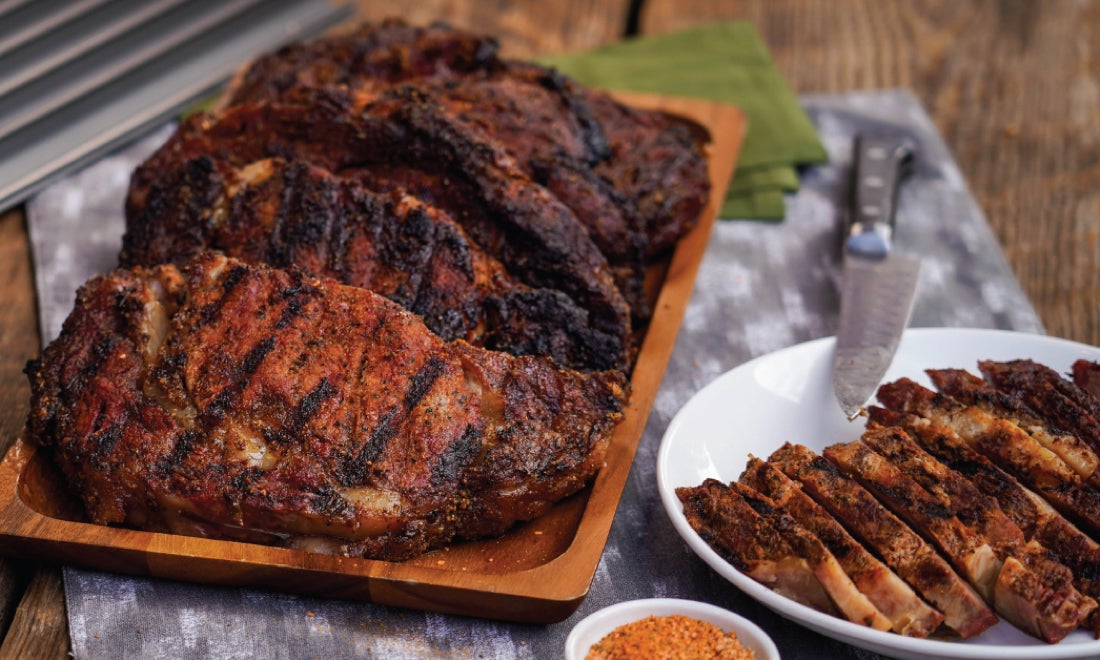 There's nothing better than a hunk of red meat on game day. Here's how one hour of smoking followed by a quick sear can elevate your next ribeye.
See Recipe
Chef Jody's Famous St. Louis Style Ribs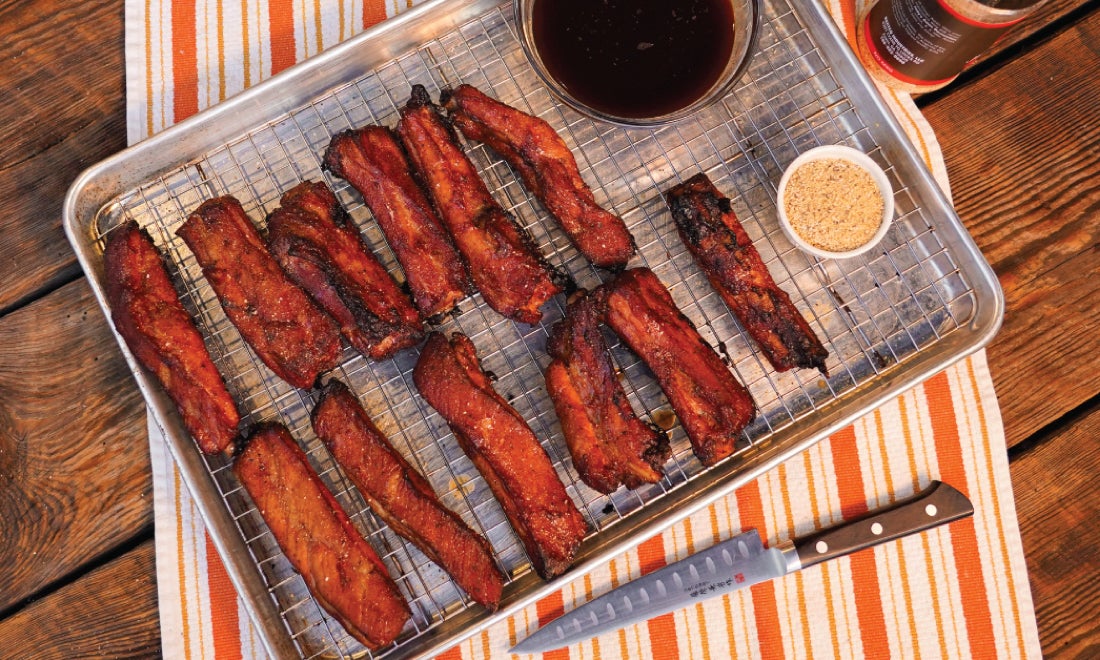 St. Louis-style ribs are meatier than baby backs and usually require several hours on the grill. See how this recipe from recteq uses Kingsford® Cherrywood Pellets to get you tender, juicy ribs in about an hour.
See Recipe