Here's everything a griller needs to fire up game day appetizers, meals and more for the Big Game. Whether you're hosting the big Sunday cookout or looking to go pro on the potluck circuit, we've got all the winning plays you need to keep hungry footballs fan happy. Everything from grilling guides for burgers and beer brats to unexpected twists on fan faves like nachos, wings, ribs and more.
Potluck Perfection
Want to be the MVP of the Big Game potluck or viewing party? These easy game day appetizers and snacks are fast-cooking, and fun to grill up in big batches. On top of that, they're bite-sized, finger-friendly, and hassle-free, for optimal portability and convenience when the party's in full swing.
Cheesy Bacon-Wrapped Meatballs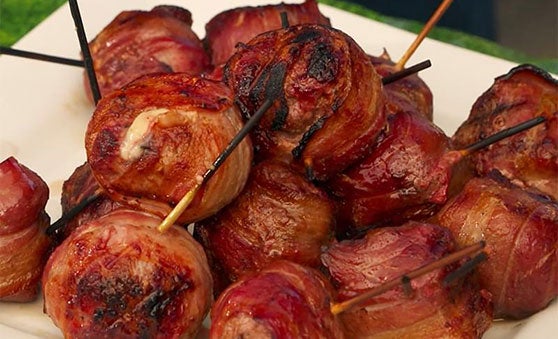 Potluck pros know that big flavor comes in small packages. That's why these cheesy bites of meat-on-meat perfection are always the first thing to go at the party. You can even prep these in advance and keep them in the fridge until you're ready to grill.
See Recipe
Grilled Buffalo Wings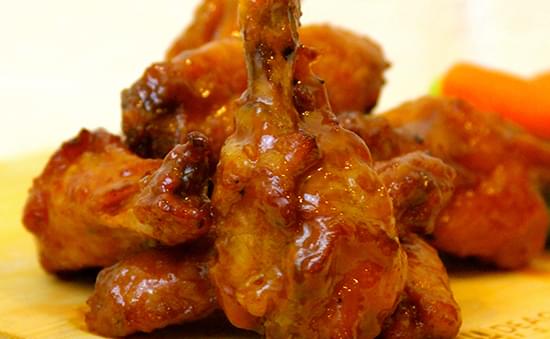 It's not a football party without wings, and this classic recipe is the best in the game. Our grilled wings are savory and satisfying, with just the right amount of hickory smoke. Perfect for pairing with blue cheese dressing.
See Recipe
Beef Brisket Nachos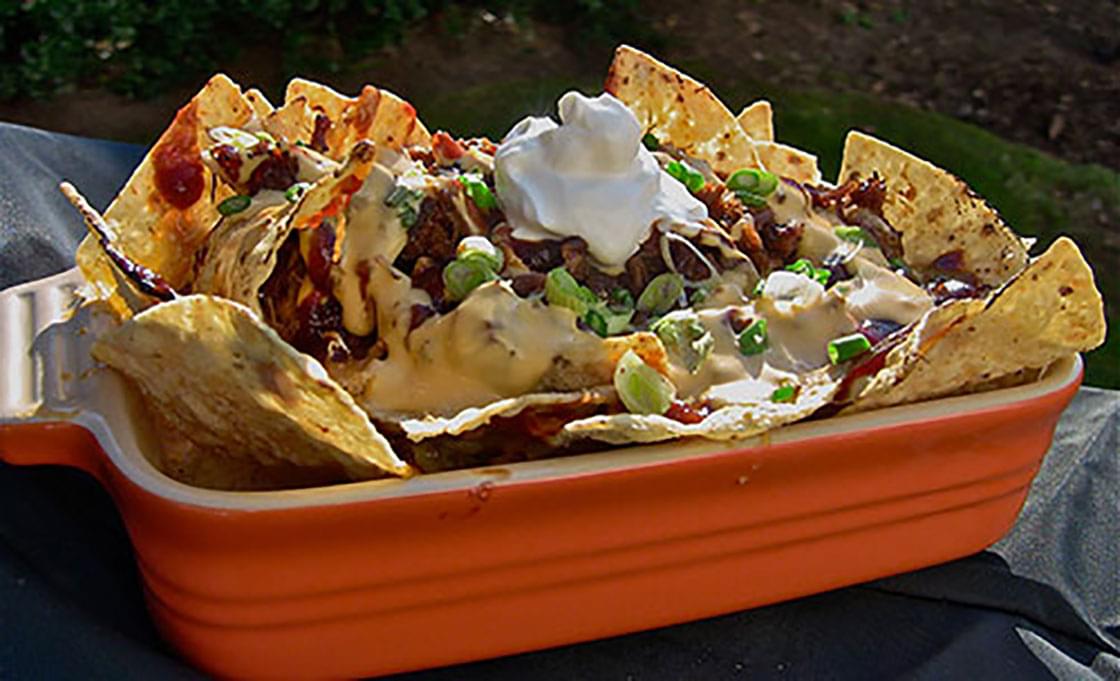 Nothing gets a crowd pumped like a meaty pile of nachos. If you think the action on the field is crazy, load up a tray with brisket, cheese and chips for a crew of hungry fans to snack on. After you spend the morning smoking your brisket to perfection you'll infuse your nachos with the same hickory smoke.
See Recipe
Pulled Pork Potato Bites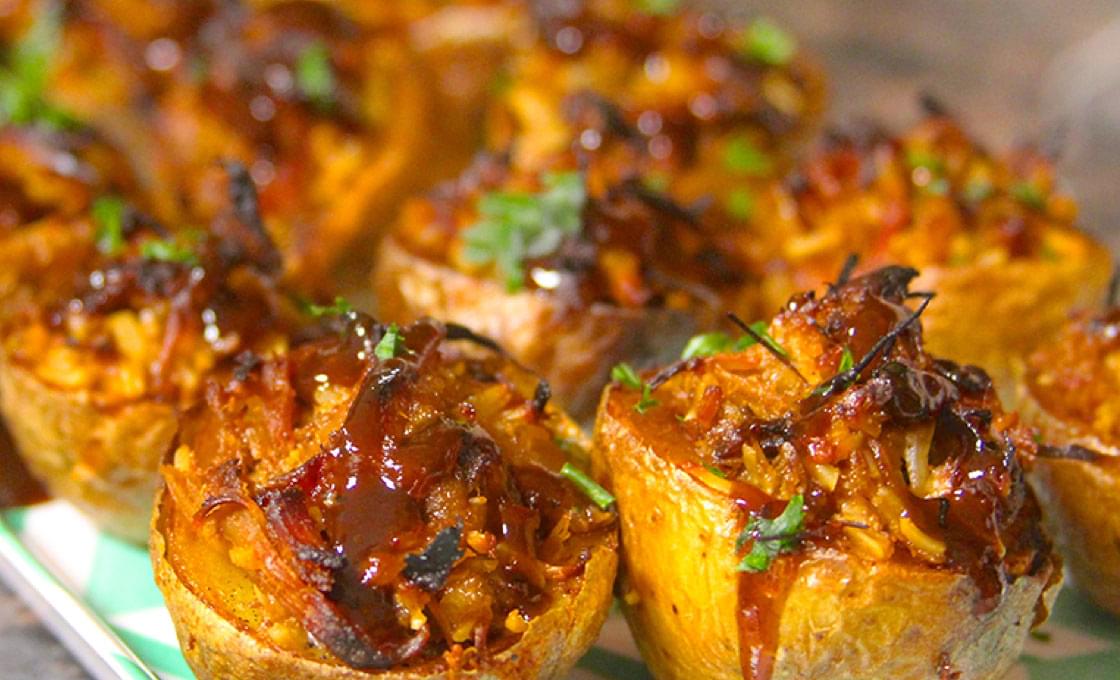 Football fans are a meat-and-potatoes kind of crowd. Grill up a batch of these spud and pork combos, and you'll score the best of both worlds in every delicious bite.
See Recipe
Cookout Classics
Big, beefy burgers and juicy grilled sausages are a must-have for any cookout, tailgate or viewing party. Just make sure you don't disappoint the squad with wimpy burgers and dogs. Here are a couple of definitive how-tos for perfecting these time-honored classics like a Big Game badass.
How to: hamburgers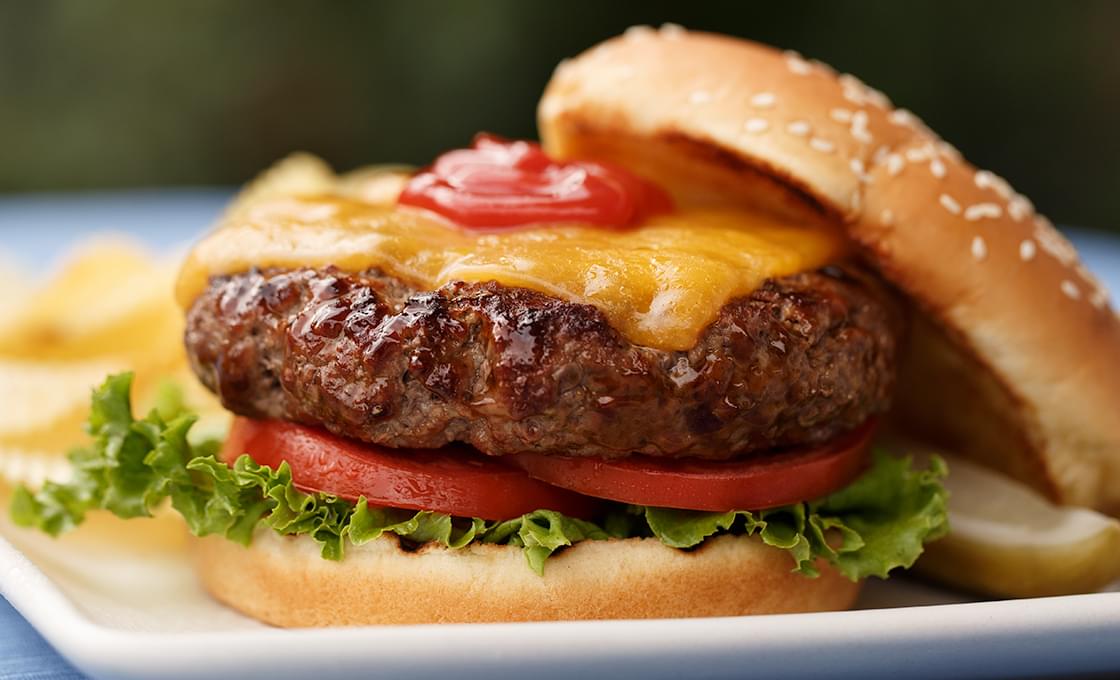 Big Game grillers all know exactly what it takes to fire up a perfect, juicy beef patty. See why a two-zone strategy is the key to grilling up an evenly-cooked burger, and make sure your guests don't have to settle for a patty that's burnt on the outside and raw in the center.
Grill & Learn
How to: beer bratwurst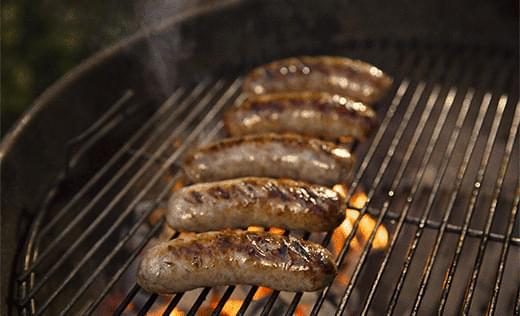 Grab a cold one and keep your two-zone fire going. We're about to show you how a little beer and a lot of bratwurst can elevate your sausage game. First you'll boil the brats in a pan of beer on the grill before searing them over the open flame. It's a Midwest delicacy!
Grill & Learn
Postgame Munchies
Real grillers and dedicated football fans love to keep the party going with bold bites and big flavors. These Big Game recipes may take a little prep time, but they're well worth the effort. Besides, we think a little overtime on game day is always a good thing.
Andouille Sausage Stuffed Wings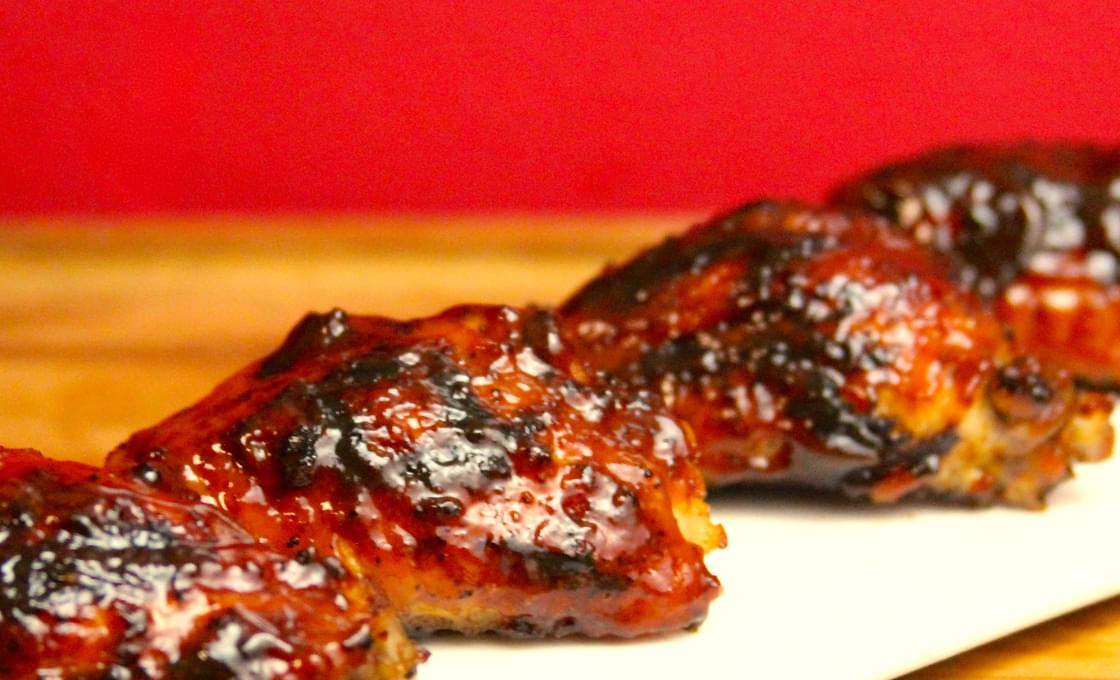 It's tough to top grilled wings, so why not stuff 'em and smoke 'em with Hickory charcoal? This spicy twist on stuffed chicken wings are a fun way to take your Big Game grub to the next level.
See Recipe
Baby Back Ribs Texas Style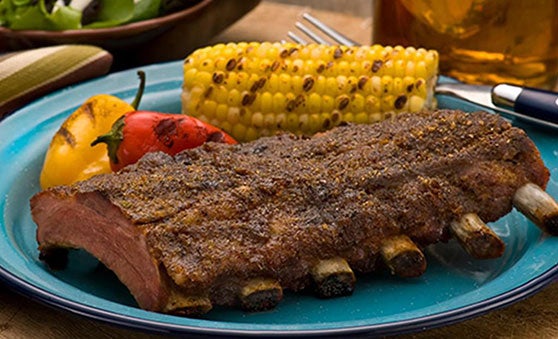 We all know there's nothing more Texas than football, so why not add some Lone Star flavor to your ribs? See how a little mustard, brown sugar and a spicy rub can enhance big, bold flavors in a rack of baby back pork ribs.
See Recipe
Barbecue Beef Short Ribs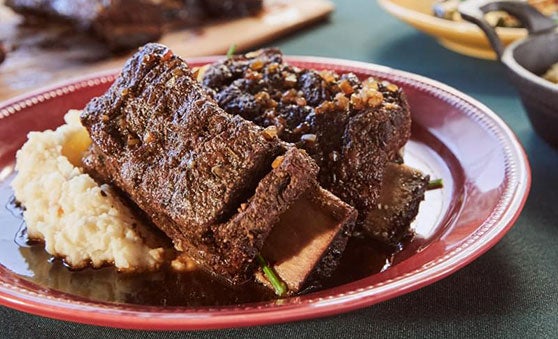 Bold mesquite charcoal and savory beef stock are the secret ingredients for the juiciest, beefiest ribs you and your crew will ever lay lips on. And you'll end up with an amazing au jus to drizzle over anything else you're eating.
See Recipe