Valentine's Day Bacon Chocolates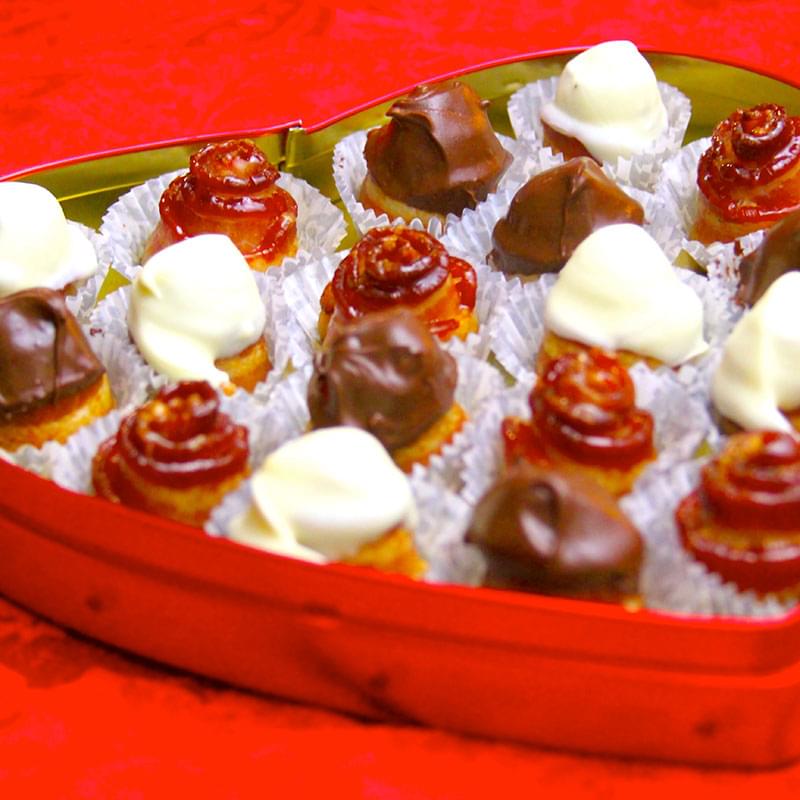 Let's get grilling
1
Preheat charcoal briquets in a charcoal chimney. Once the briquets are ashed over, place them on one side of the grill's bottom grate to create a two-zone cooking surface with one hot side and one cool side. Replace the top cooking grate, cover the grill, and adjust the bottom grill vents to bring it to approximately 300°F.
2
Lay bacon slices on a sheet of parchment paper. Starting at one end of the slices, begin rolling them in to a tight spiral. Insert one toothpick through each spiral to keep the outer end of the slices in place while they cook.
3
Place the bacon spirals on the cool side of the grill as far from the charcoal as possible.
4
Cover the grill and allow the bacon to cook for approximately 30 minutes until cooked through and nicely browned.
5
Remove the bacon spirals from the grill, place them on a plate or sheet of parchment paper, and brush six of the 18 with agave sweetener.
6
Fill a small saucepan by 1/3 with water. Place saucepan on the hot side of the grill and once the water is warm top the saucepan with 1 medium sized mixing bowl to create a double boiler. Add the dark chocolate chips to the mixing bowl and allow the chocolate to melt while stirring frequently.
7
Once the chocolate has melted, dip the top half of six of the remaining 12 bacon spirals (i.e., the non-agave slices) then return them to the plate or parchment paper to cool. Carefully remove the mixing bowl from the top of the saucepan using an oven mitt or tongs and replace it with a second clean mixing bowl. Add white chocolate chips to the mixing bowl and allow them to melt while stirring frequently.
8
Dip the top halves of the remaining six bacon spirals in the white chocolate then return to the plate or parchment paper to cool. Once cooled, place bacon candies in an empty heart shaped box and present to your loved one.
For safe meat preparation, reference the USDA website.
---
Adventurous Eats
---
Take your taste buds outside their comfort zone with these unexpected twists on grilling favorites.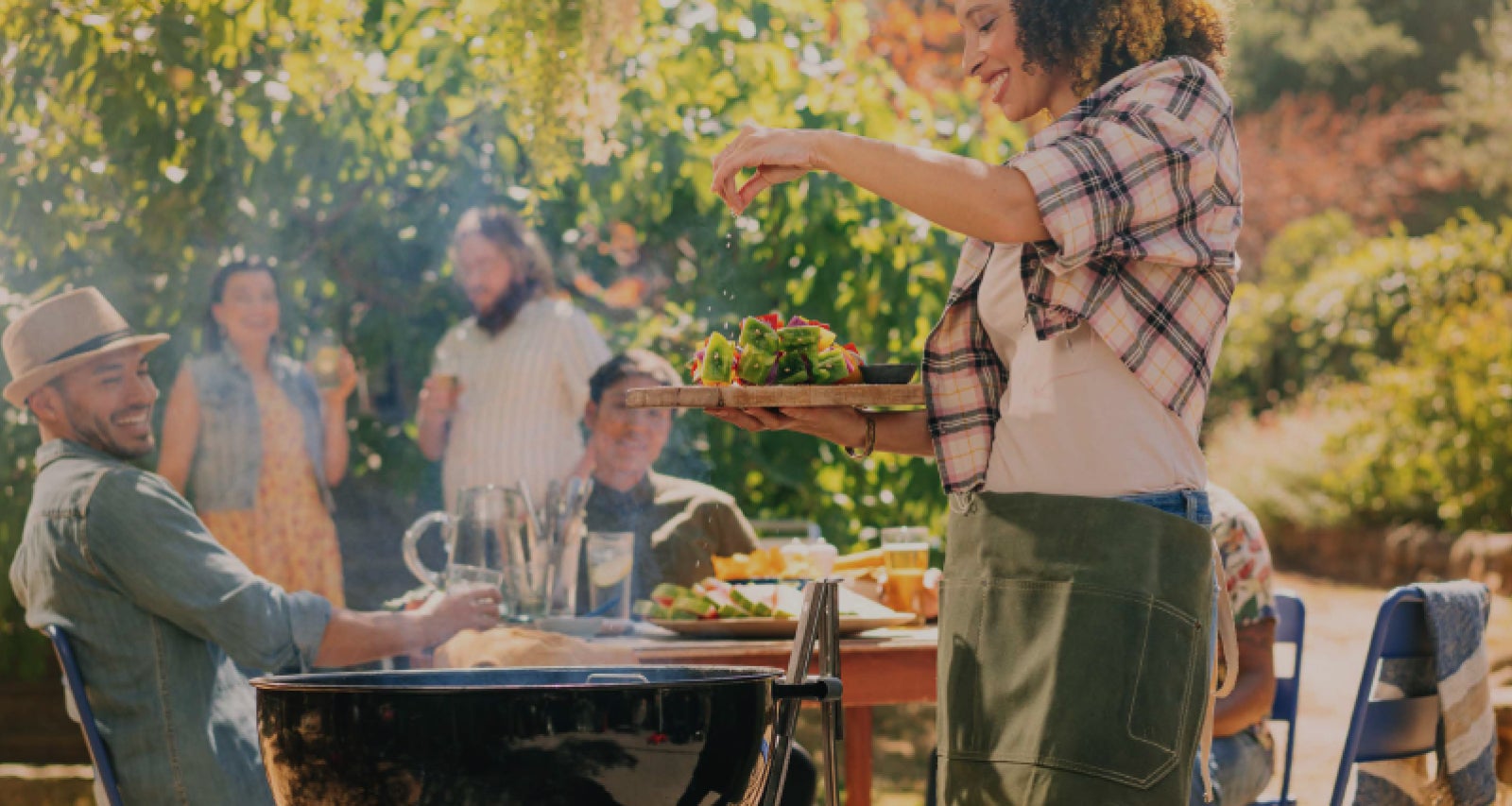 Light your fire with all new Kingsford® products.
Explore our full range of charcoal, pellets and flavor boosters to take your grilling to the next level.