The Ultimate Mac-and-Cheese Burger
Let's get grilling
1
Panko-Crusted Mac-and-Cheese Buns Instructions:
Make macaroni and cheese mixes according to directions. Place the mac-and-cheese in a large bowl and refrigerate for at least 15 minutes to cool completely and thicken.
2
Using your hands, form 2 divided cups of the mac-and-cheese into two 4.5-inch wide disks for the bottom buns. To create the top buns, use 3–4 cups of mac-and-cheese to create two 4.5-inch wide domes. Wrap each bun half tightly with plastic wrap and place in the freezer for 15–20 minutes to harden but not completely freeze.
3
As the grill comes to temperature, place the flour and salt in a shallow bowl and stir to combine. Place beaten eggs in a second bowl and the panko in a third. Working one at a time, dredge each bun half in flour, then the egg mixture, then panko.
4
In a medium saucepan, add approximately 4 inches and heat over medium-high heat. When the oil begins to shimmer, add the mac-and-cheese "buns" one at a time and fry for approximately 2 minutes until golden brown. Remove the bun from the oil and set on paper towels to drain.
5
Instructions:
Fire up a full chimney of Kingsford® Charcoal with Mesquite, or light a pile of about 100 briquets. Configure the coals for a two-zone fire, placing the briquets on one half of the charcoal grate to create a hot zone for grilling and a cool zone for moving the burgers during flare-ups. Adjust the bottom grill vents for medium-high heat cooking, approximately 400–425°F.
6
Form ground beef into 4 flat patties. Place 1/2 of the grated cheese in the center of each of two patties. Top with the remaining two patties and pinch the edges closed to create cheese stuffed burgers.
7
Place the burgers on the grill and cook until they reach an internal temperature of 160°F.
8
To assemble the burgers, place the cheese stuffed patties on the bottom mac-and-cheese buns. Add 2 slices of bacon and the top bun to each burger then serve immediately.
---
Ingredients
---
Main Ingredients
ground beef (preferably an 80/20 blend)

shredded Colby jack cheese

thick-cut bacon (cooked)

Panko-crusted mac-and-cheese buns (recipe follows)
Panko-Crusted Mac-and-Cheese Buns
elbow macaroni and cheese mix (8 oz. each)

flour

kosher salt

eggs (beaten with 2 tbsp. milk)

panko breadcrumbs

canola oil or peanut oil for frying
For safe meat preparation, reference the USDA website.
---
Adventurous Eats
---
Take your taste buds outside their comfort zone with these unexpected twists on grilling favorites.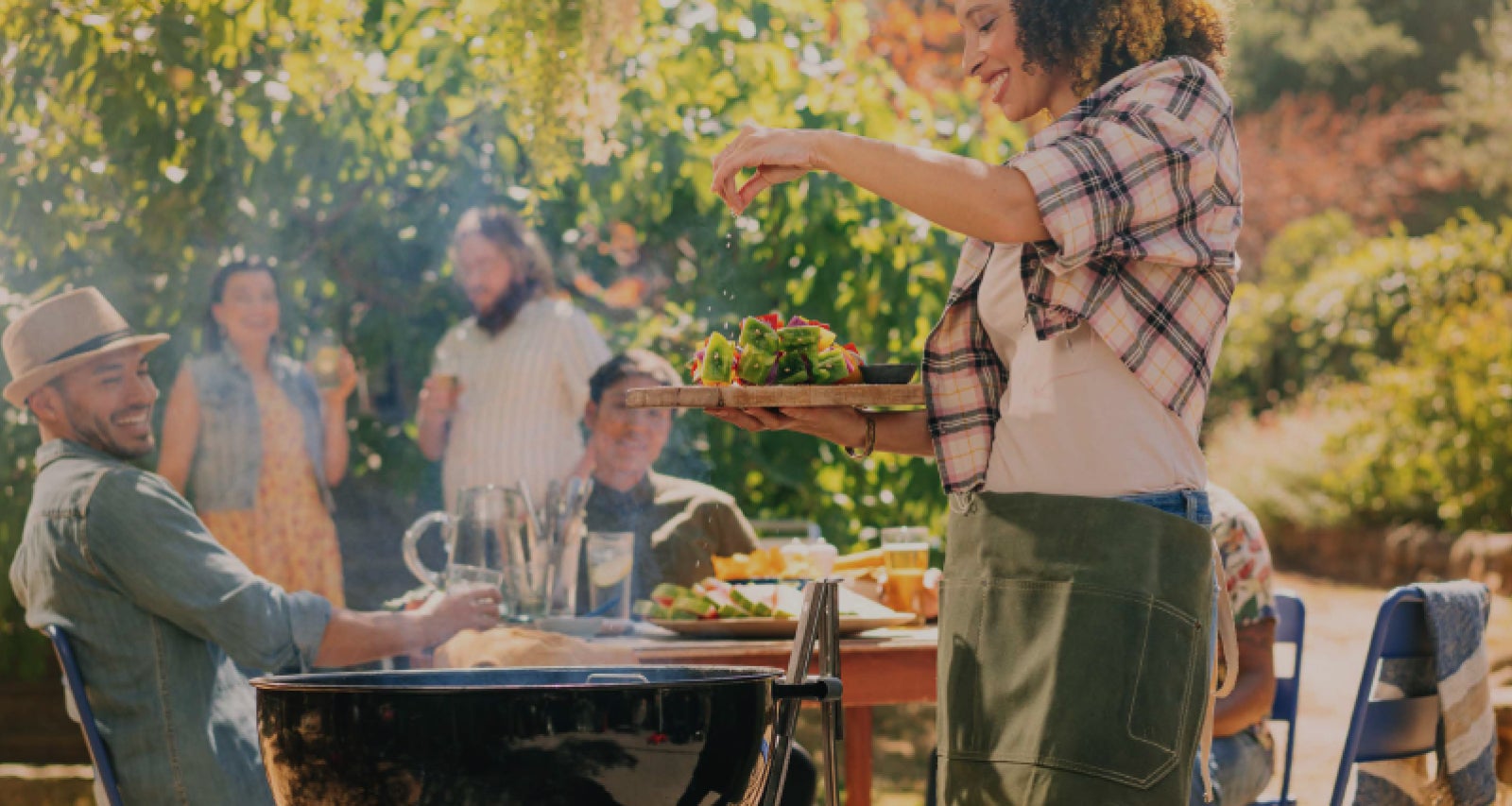 Light your fire with all new Kingsford® products.
Explore our full range of charcoal, pellets and flavor boosters to take your grilling to the next level.