Stuffed Pork Belly
Pitmaster Note: Balancing your favorite breakfast sausage, bacon and decadent pork belly with fresh and tasty pesto makes for a flavorful dish that can't be beat. This dish is served best with saltine crackers and beer, and leftovers can be served with beans or in a Brunswick stew.
Let's get grilling
1
Build a charcoal fire for both direct and indirect cooking using Kingsford® Cherrywood Charcoal by situating the coals on only one side of the grill, leaving the other side void.
2
Remove any excess fat from the pork belly and pat dry. Season the skin side (or outside) well with half of the salt. Flip and season the inside with the rest of the salt and pepper and let sit while you prepare the stuffing.
3
In a bowl, mix the pork sausage, bacon, garlic, red onion and celery together until well-combined. Place in a refrigerator to keep cool while you get the pork belly ready for stuffing.
4
Rub pesto on all of the exposed meat surfaces of the pork belly. Spread the stuffing in an even layer, keeping 3 inches clean on one of the long sides. Starting with the long, pesto-covered side, roll the belly toward the clean side. Tie with butcher's twine every inch along the roast, enough to keep the stuffing in place but not too tight. Be sure to tie a knot at each section.
5
Place the pork belly roast on the indirect heat side of the grill for 3–5 hours, depending on the outside temperature. Do not let the roast sit over the coals, as dripping fat will catch fire if left unattended over a hot flame.
6
Cook until the inside of the stuffing reaches 165°F on a meat thermometer and the outer meat portion reaches 205°F. To make the outside crispy at the end, if it's not already, wipe with peanut oil and sprinkle with salt. Place directly over the coals, turning until crisp.
7
Let the roast rest for at least 45 minutes before slicing with a serrated knife.
---
Ingredients
---
cured pork belly, skin on or off

kosher salt

black pepper, ground

fresh pesto

Peanut oil, as needed
Stuffing
favorite sage pork sausage (or breakfast sausage)

black pepper encrusted bacon, finely chopped 

fresh garlic, minced 

red onion, diced

celery, finely diced
For safe meat preparation, reference the USDA website.
---
Adventurous Eats
---
Take your taste buds outside their comfort zone with these unexpected twists on grilling favorites.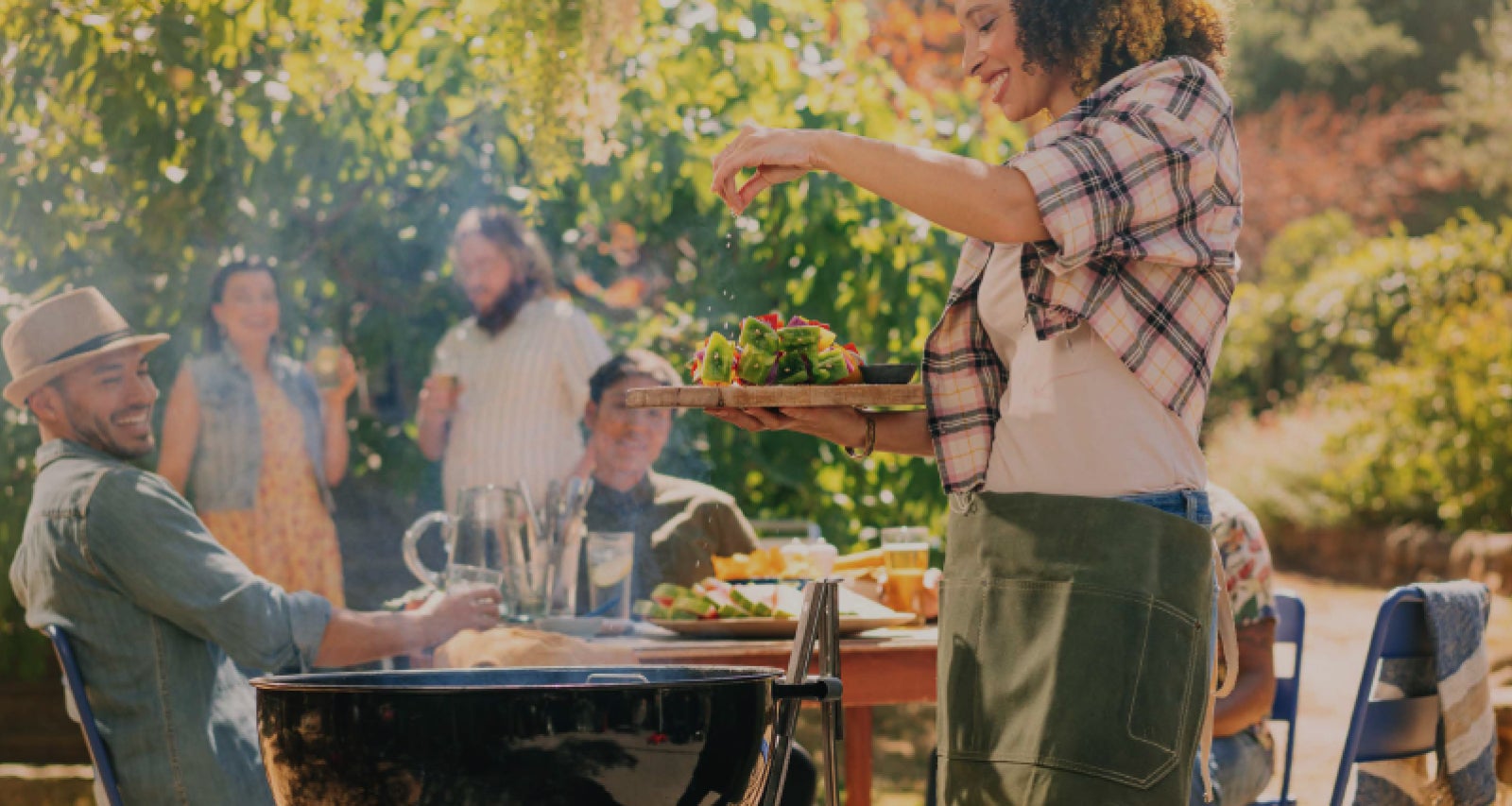 Light your fire with all new Kingsford® products.
Explore our full range of charcoal, pellets and flavor boosters to take your grilling to the next level.