Stuffed and Grilled Eggplant
Let's get grilling
1
Prepare grill for medium-high heat cooking. Cut the eggplant lengthwise and scoop out the flesh using a melon baller or spoon leaving 1inch of the flesh next to the skin to create a bowl. Toss the eggplant flesh and mushrooms with 1 tbsp. olive oil and place on the grill in a grilling basket. Allow the mushrooms and eggplant to grill for approximately 15 minutes until softened and lightly browned, stirring every 3–4 minutes for even cooking.
2
Remove eggplant flesh and mushroom quarters from the grill and finely chop. Combine chopped eggplant, mushrooms, tomato, parsley, breadcrumbs, Parmesan, balsamic vinegar, garlic, remaining 2 tbsp. olive oil, and salt and pepper in a large bowl. Stir well to combine then spoon mixture in to the hollowed out eggplant halves.
3
Place the stuffed eggplant on the grill skin side down, cover and allow to cook for 45 minutes. Remove from the grill and enjoy.
---
Ingredients
---
eggplant

white button mushrooms (quartered)

olive oil

large tomato (diced)

chopped parsley

panko breadcrumbs

grated Parmesan cheese

balsamic vinegar

garlic (minced)

salt and pepper to taste

grilling basket
---
Adventurous Eats
---
Take your taste buds outside their comfort zone with these unexpected twists on grilling favorites.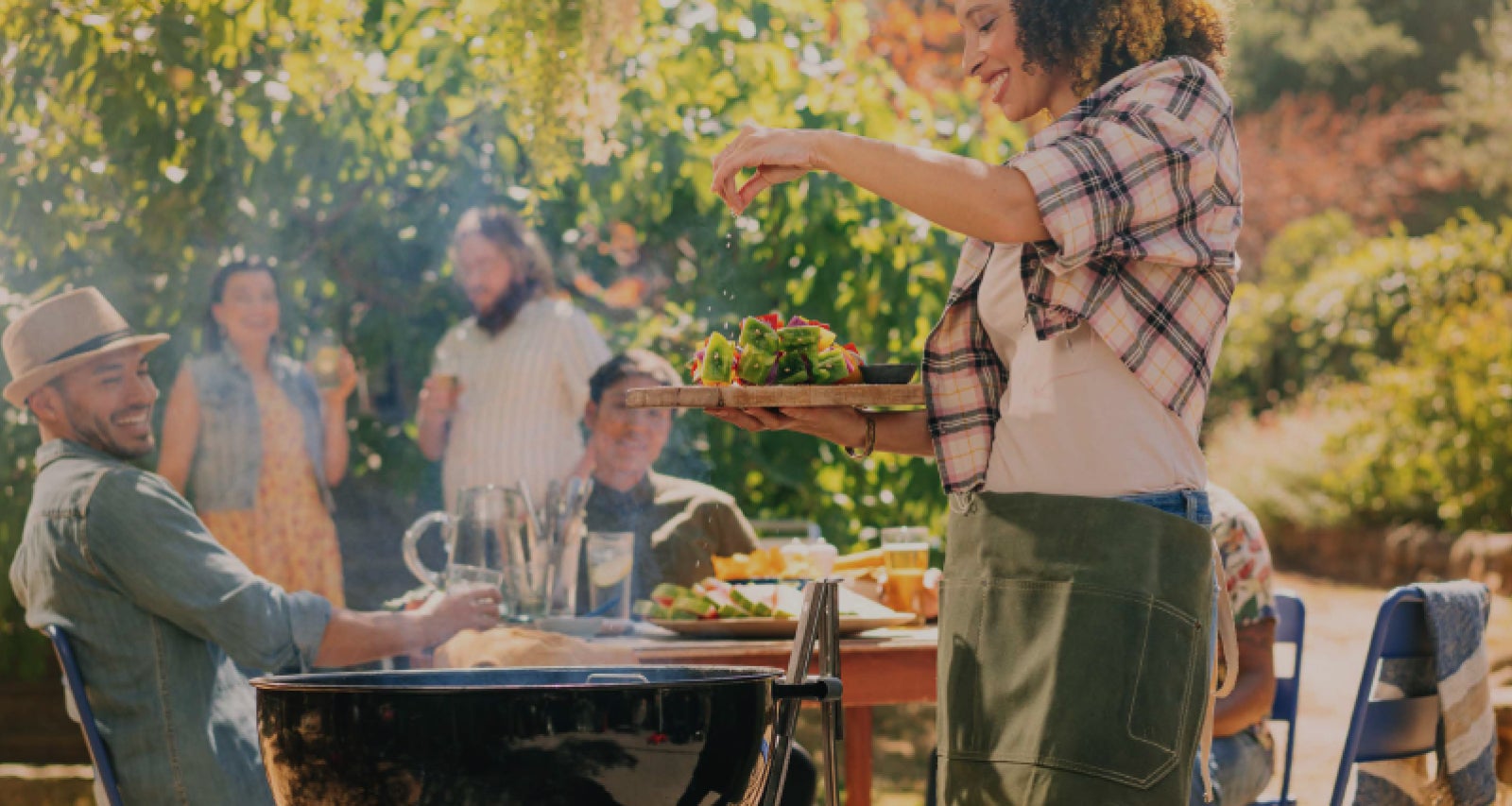 Light your fire with all new Kingsford® products.
Explore our full range of charcoal, pellets and flavor boosters to take your grilling to the next level.