Ingredients
0.5

tsp.

ground black pepper

1

rack

St. Louis spare ribs

Apple Butter BBQ Sauce (recipe follows)
Apple Butter BBQ Sauce
1

bottle

18 oz. of your favorite BBQ sauce
---
1
Food Prep
Combine BBQ dry rub in a small bowl and mix well.


Remove the membrane from the bone side of your beef ribs, then rub the ribs with apple butter. Season both sides of your ribs liberally with the BBQ dry rub.

Next, stir your apple butter BBQ sauce ingredients in a small saucepan to combine. Warm your mixture over medium-low heat for approximately 5 minutes until most of the juice has reduced and the sauce coats the back of a spoon.

Set aside your BBQ sauce until it's ready to use, or place it in an airtight container and refrigerate for up to one week.
What Should I Watch for When Shopping for Pork Ribs?
Select a rib with the fresh date being as far in the future as possible. Although there is nothing wrong with frozen ribs, a fresh rib will provide a bit more of a vibrant meat flavor so go with fresh ribs whenever possible. Supermarket pork ribs are commonly sealed in packaging to extend their freshness from a few days to a few weeks. But because of this packaging, the closer you get to the fresh date, the more susceptible the meat is to being past its prime.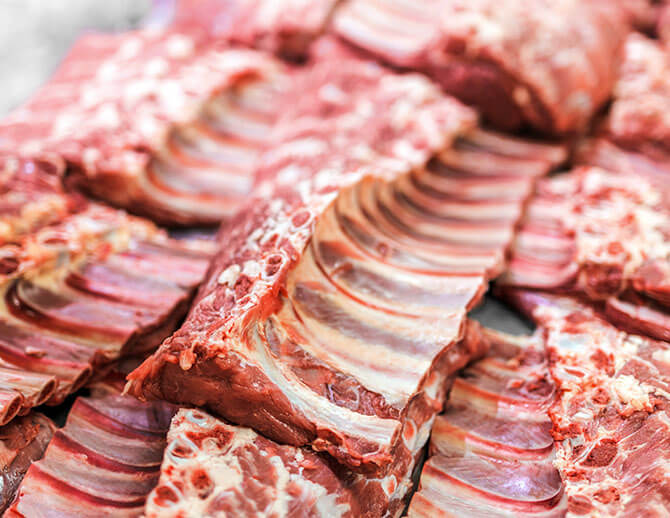 2
Grill Prep
How to Gauge Grill Heat Without a Thermometer
Carefully hold your hand about 5" to 6" above the grate, and refer to the temperature settings below:
• High Heat (450° to 550°F):
2 to 4 seconds
• Medium Heat (350° to 450°F):
5 to 6 seconds
• Low Heat (250° to 350°F):
8 to 10 seconds
Make sure your clothing doesn't touch the grate, and always move your hand away from the heat before you feel discomfort.
When you're at temp, put cooking oil on a folded paper towel. Grab the oiled paper towel with long-handled tongs and oil the grate thoroughly.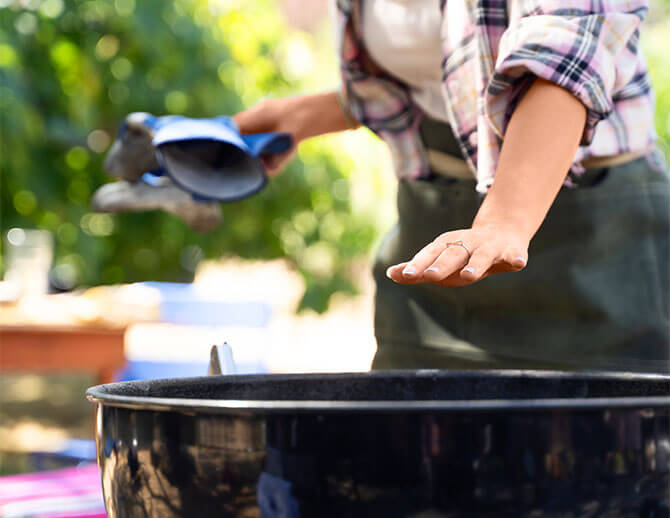 3
The Cook
When you're at temp, put cooking oil on a folded paper towel. Grab the oiled paper towel with long-handled tongs and oil the grate thoroughly.

Place your ribs on the grill directly above the water pan. Cover your grill and allow your ribs to smoke for approximately 5–5½ hours until tender. Tender ribs should bend at a 45 degree angle when held on one end with tongs.

When your ribs are ready, remove them from the smoker or grill, let them rest for at least 5 minutes, then slice and serve.

*Alternatively, you can use a smoker according to the manufacturer's instructions
Here's How to Control Your Grill Temperature with Vents
An easy way to control the temperature of your grill is by opening and closing its vents. To reduce the temperature: Close the vents on your grill to reduce the flow of oxygen. To increase the temperature: Open up the vents fully to allow more oxygen in to increase the flames.
For safe meat preparation, reference the USDA website.
Rated

5

out of

5
by
FaytalM
from
Unique Flavor
Simple preparation. Sweet, juicy ribs. If you like sweet sauces on meats, you'll love this recipe.
Date published: 2023-08-22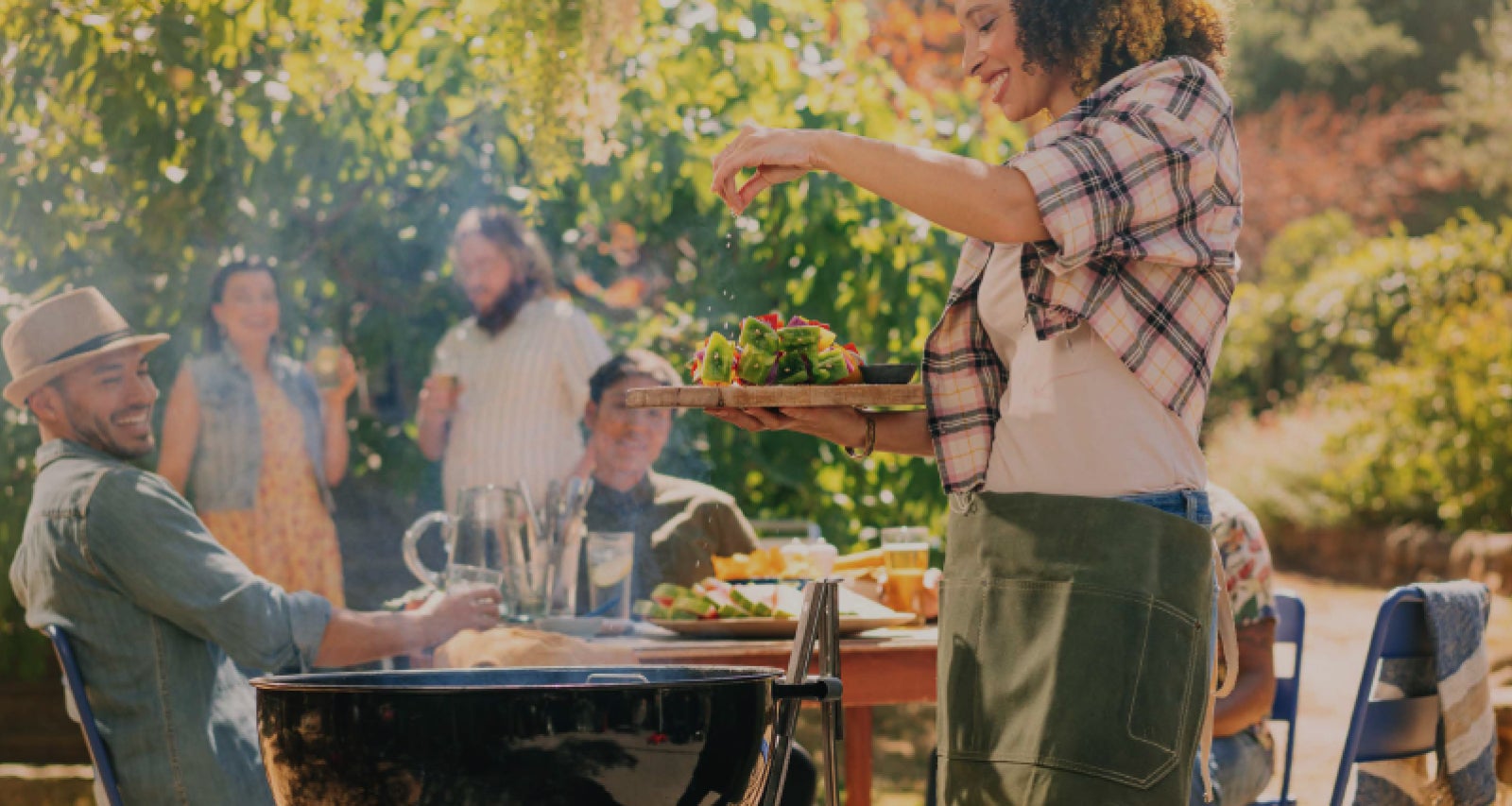 Light your fire with all new Kingsford® products.
Explore our full range of charcoal, pellets and flavor boosters to take your grilling to the next level.