Heritage Barbecue Choriqueso Sausage Links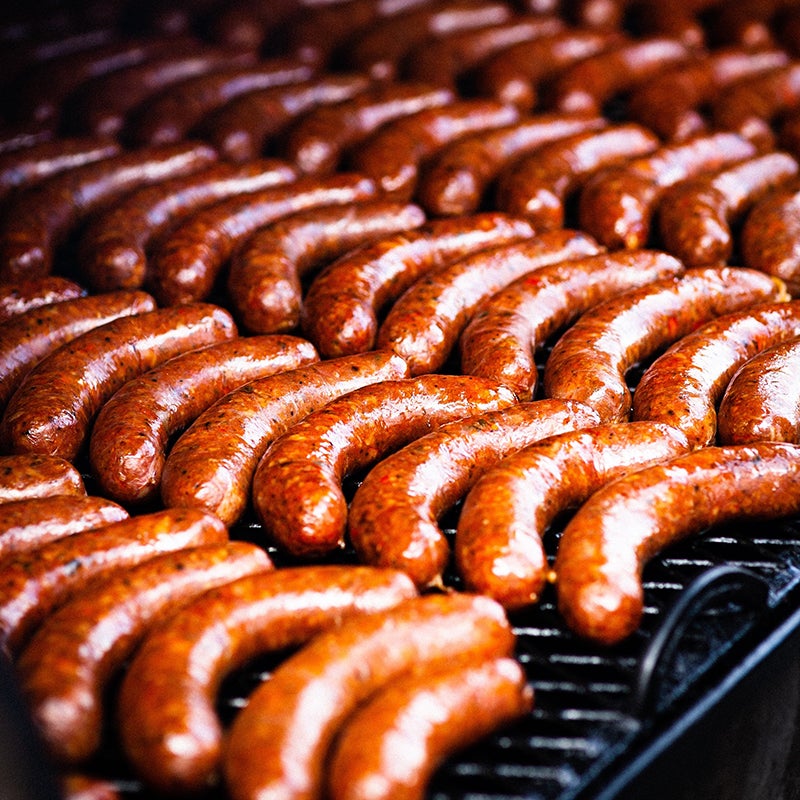 Let's get grilling
1
Start by cleaning and soaking all hog casings. Cut pork butt into 2-inch cubes and place in a bowl. Mix the dry ingredients, rub on the pork butt cubes and place pork in the freezer.
2
Dice and chop vegetables, then sauté all vegetables except cilantro. Cool vegetables in the freezer.
3
Cut cheese into 2-inch cubes and grind with coarse grater. Grind pork with medium die. Place chipotle chiles in a blender and purée until smooth.
4
Mix pork, cheese, chipotle purée and vegetables in a bowl for 5 minutes until mixture sticks to your hand when touched. Place the mixture in a sausage stuffer and place casings on the nozzle. Begin stuffing casings and tie once full. Place sausages in the fridge overnight for a minimum of 1 hour.
5
Build a two-zone charcoal fire for both direct and indirect cooking using Kingsford® Charcoal by situating the coals on only one side of the grill, leaving the other side void. Place sausages on a cold smoker. Start fire and maintain 150°FahrenFheit for 2–3 hours until sausages hit 150°F internal temperature.
6
Remove sausages and place in an ice bath for 5 minutes until the internal temperature reads 40°F. Remove and dry sausages, then store in the refrigerator until ready to cook.
7
Reheat sausages either on the grill or in a smoker at 275°F until the internal temperature reaches 165°F.
8
Daniel Castillo's Tip:
Keep meat and equipment cold by placing in the refrigerator or freezer for a minimum of one hour before use. Meat grinds easiest when almost frozen. Smoke sausages using indirect heat when cold smoking.
---
Ingredients
---
boneless pork butt

cheddar cheese

white onions

jalapeños

8 oz. chipotle chiles

garlic

cilantro

chili powder

paprika

dried Mexican oregano

granulated sugar

granulated onion

ground cumin

cracked pepper

hog casings
Credit: Recipe created by Daniel Castillo of Heritage Barbecue on behalf of Kingsford Charcoal
For safe meat preparation, reference the USDA website.
---
Adventurous Eats
---
Take your taste buds outside their comfort zone with these unexpected twists on grilling favorites.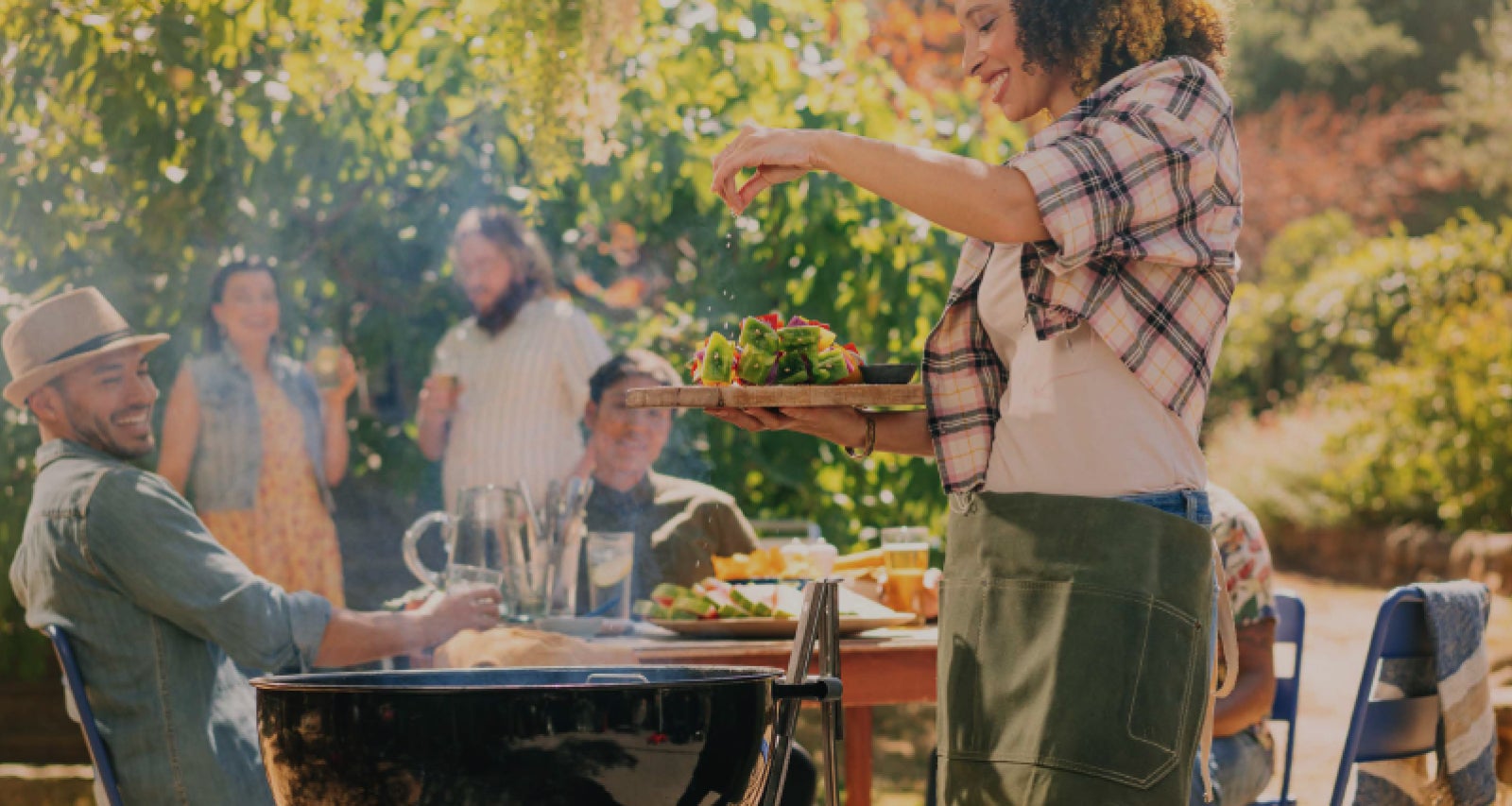 Light your fire with all new Kingsford® products.
Explore our full range of charcoal, pellets and flavor boosters to take your grilling to the next level.