Grilled Flank Steak with Chimichurri Sauce
Let's get grilling
For Flank Steak:
1
Mix dry ingredients into a bowl and mix.
2
Rub the oil on both sides of the flank steak. Evenly sprinkle spice mixture on both sides of the flank steak. 
3
Place flank steak in the refrigerator uncovered for 1 hour.
Pro Tip: Placing your steak in the refrigerator, uncovered for 1 hour, will help your dry brine to fully permeate the steak, enhancing your flavor.
4
Preheat your grill to 500°F.
5
Remove flank steak from the refrigerator. Let it stand at room temperature for about 20 minutes.
6
Place flank steak on grill. Cook for about 5 minutes on each side until desired doneness.
7
Remove from the grill and on to a pan. Cover and rest for at least 7 minutes before slicing.
For Chimichurri:*
1
Combine all ingredients in a mixing bowl.
2
Mix with a spoon until well combined.
3
Place in the refrigerator.
* Pro Tip: Chimichurri can be made while the flank steak rests. Making the Chimichurri ahead of time will give the flavors more time to develop.
To Serve:
1
Serve sliced, against the grain, with chimichurri on the side or drizzled on top.
---
Ingredients
---
Flank Steak:
flank steak

sea salt

black pepper

dry oregano

granulated garlic

cumin powder

avocado oil (or high heat oil)
Chimichurri:
parsley (finely chopped)

red pepper flakes

garlic (finely chopped)

dry oregano

red wine vinegar

olive oil
Recipe created by Chef Ronaldo Linares, on behalf of Kingsford
For safe meat preparation, reference the USDA website.
---
Adventurous Eats
---
Take your taste buds outside their comfort zone with these unexpected twists on grilling favorites.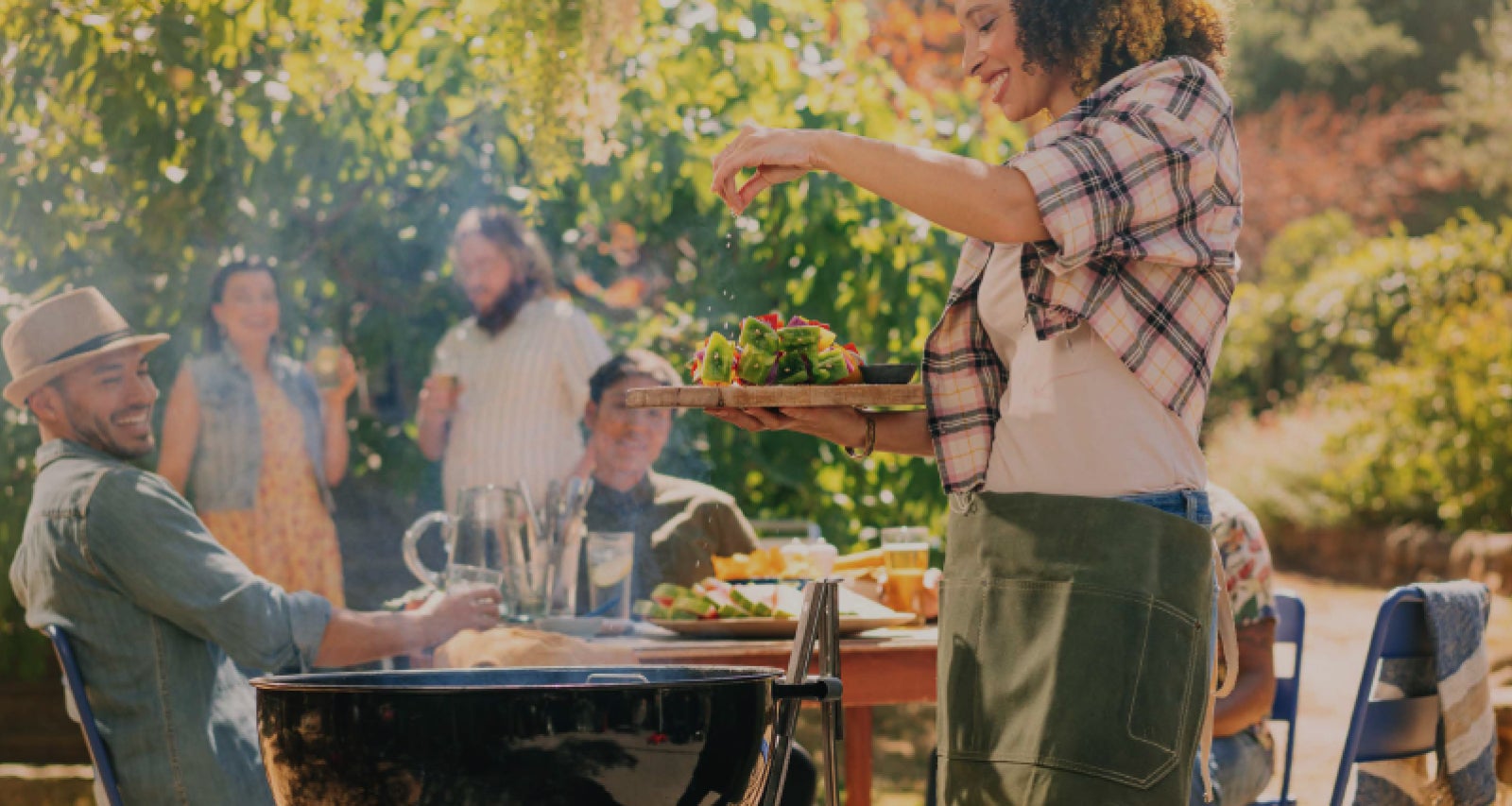 Light your fire with all new Kingsford® products.
Explore our full range of charcoal, pellets and flavor boosters to take your grilling to the next level.