Grilled Bratwurst with Chow-Chow Relish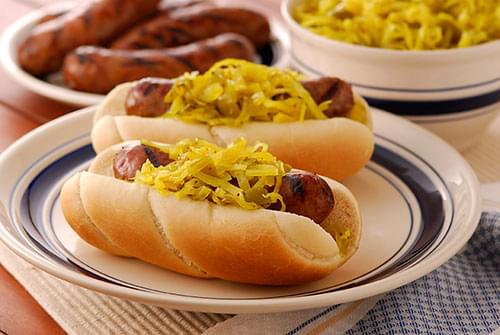 Let's get grilling
1
In a large container, combine chow-chow ingredients, cabbage, peppers, onions and tomatoes (raw vegetables should equal 2½ to 3 quarts). Mix vegetables with ½ cup of salt, cover them, and let them stand for 4–12 hours. Drain well.
2
Pour cola into small pot. Add sausages to the pot. Bring to a boil. As soon as the cola turns clear remove the sausages from the liquid (about 4–5 minutes).
3
Combine vinegar, sugar, celery seed and turmeric in a large pot and bring to a boil. Add drained vegetables and simmer for 1 hour, stirring occasionally. Chow-chow can be served as a hot or cold topping. For canning, spoon into sterilized pint canning jars and seal. (Makes 3 pints.)
4
Preheat charcoal grill to 400°F. Place bratwursts on hot grate over direct heat for 2 minutes on each side. Remove bratwurst from grill and place on hotdog bun. Top with a generous helping of chow-chow.
---
Ingredients
---
Chow-Chow
medium head cabbage, shredded

celery seed

turmeric

green tomatoes, diced, (can substitute tomatillos, found in Mexican grocery stores and most produce markets)

onions, diced

sugar

vinegar

green bell peppers, diced

salt
Ingredients
cola (24 oz.)

hot dog buns

uncooked bratwurst sausages
Cooking Method: GrilledMain Ingredient: PorkTagline: Dutch-German goodness on a bun.
Expert's Note: The cuisine of Pennsylvania is influenced by the fantastic food of both the Germans and Dutch. This recipe includes a taste of both, grilled hot and pilMeals & Dishes: Main CourseMeals & Dishes: DinnerCredit: Chris Lilly
For safe meat preparation, reference the USDA website.
---
Adventurous Eats
---
Take your taste buds outside their comfort zone with these unexpected twists on grilling favorites.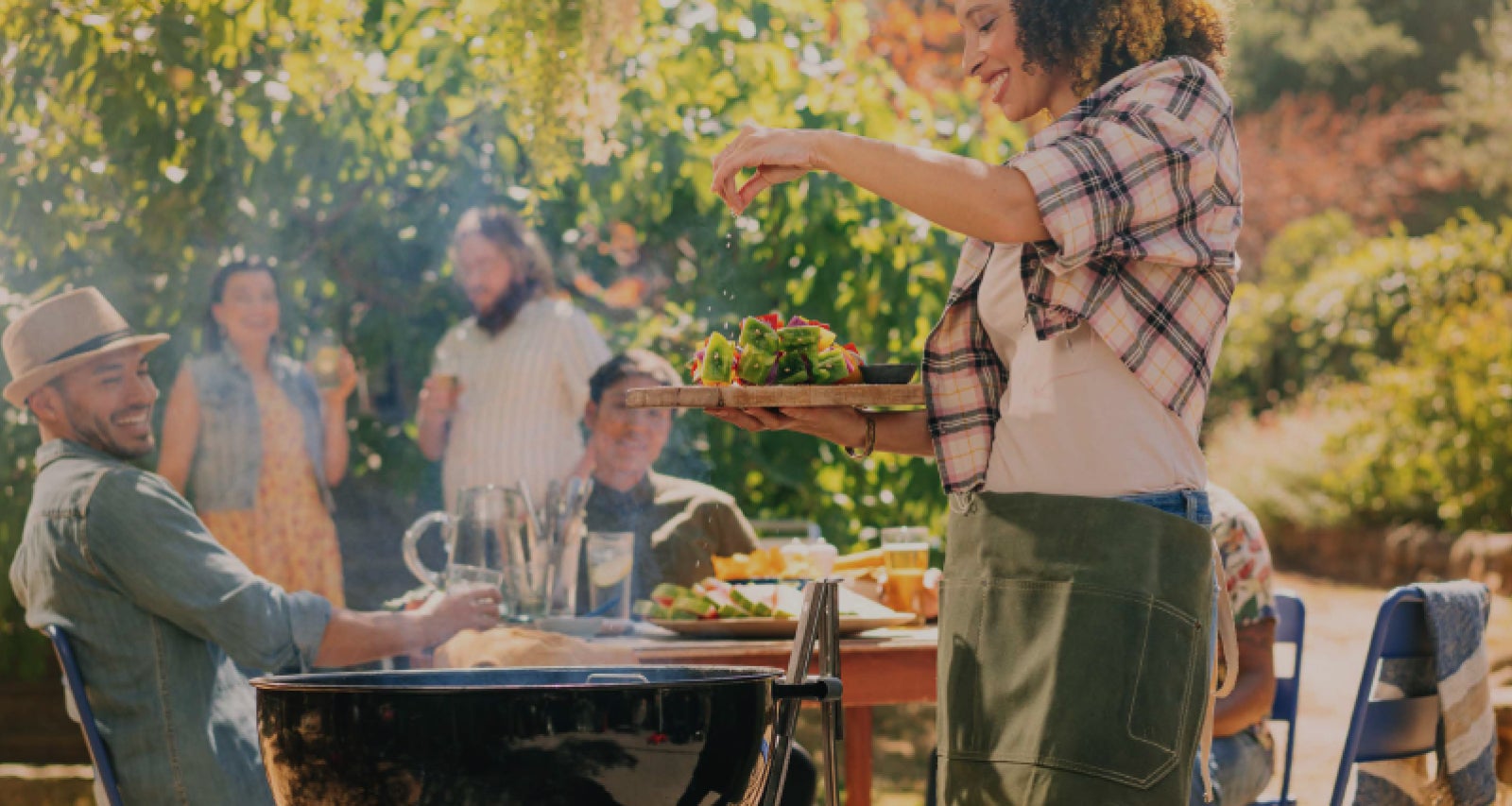 Light your fire with all new Kingsford® products.
Explore our full range of charcoal, pellets and flavor boosters to take your grilling to the next level.