Roasted Chicken with Red Pepper Sauce
Let's get grilling
Sauce:
1
In a bowl, add all ingredients and mix well.
2
Reserve half of the sauce in a sealed container for basting.
Chicken:
1
Cut down one side of the chicken's backbone. Open the bird gently. Press down on the ribs of the fully open the bird.
2
Transfer the chicken to the bowl where the red pepper sauce was mixed. Mix sauce well all over the chicken and then place the whole chicken in a plastic, sealable bag to marinade for at least 7 hours.
3
Remove from the fridge at least 45 minutes before roasting.
4
Preheat your grill to 450°F. When ready, place the chicken on the 1st rack of your grill.
5
Make sure the chicken is placed breast side up with the thighs inverted inward.
6
Place an aluminum pan under the chicken filled with about ½ inch of water.
7
Use the reserved red pepper sauce to baste the chicken every 10 minutes on the surface of the chicken until the sauce runs out.
8
Cook the chicken for 1 hour and 45 minutes. Make sure the internal temperature reaches 165°F.
9
Once done, remove pan and use the tongs to carefully lift the bird out of the pan. 
10
Place the bird on the grill crate, breast side down to get a slight char on the skin. This should take approximately 2–3 minutes.
11
Then transfer to a sheet pan lined with a rack, breast side up. 
12
Let the bird rest for 10 minutes. 
---
Ingredients
---
Red Pepper Sauce:
red pepper paste

honey

orange juice

sage powder

granulated garlic

coriander powder

lime juice

vinegar

sea salt

black pepper
Recipe created by Chef Ronaldo Linares, on behalf of Kingsford
For safe meat preparation, reference the USDA website.
---
Adventurous Eats
---
Take your taste buds outside their comfort zone with these unexpected twists on grilling favorites.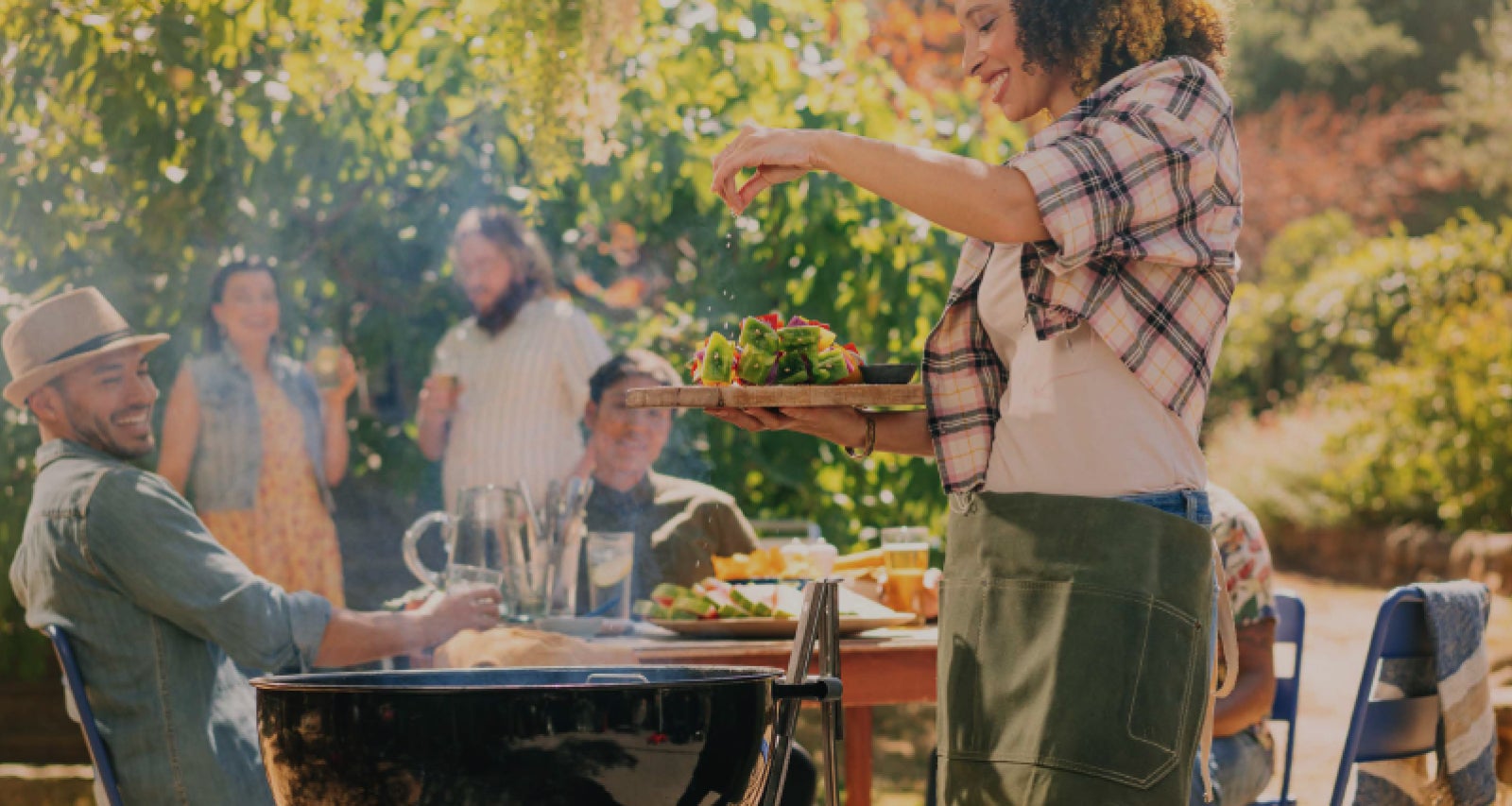 Light your fire with all new Kingsford® products.
Explore our full range of charcoal, pellets and flavor boosters to take your grilling to the next level.