Let's get grilling
1
Set Masterbuilt Gravity Series to 350°F.
2
Dice your garlic and onion. Slice limes, lemons, and oranges in halves or quarters. Roughly chop cilantro.
3
Spatchcock your chicken by cutting along the right of the backbone, from the tail to the neck. Cut along the left side and remove the backbone completely. Break the breastbone by pressing down on the wings, flattening the bird.
4
Using paper towel, grab skin towards the neck and gently pull back.
5
Squeeze your citrus, covering the chicken in juices.
6
Cover your bird with onions, garlic, dried thyme, dried oregano, and cilantro – inside the skin and on the outside of the bird.
7
Season with pepper and red pepper flakes to your preference.
8
If time allows rest bird in refrigerator overnight for maximum flavor. Leave uncovered if you prefer a crispier skin.
9
Roast chicken on Gravity Series at 350°F until internal temperature reaches 165°F, about 90 minutes.
Credit: Recipe created by Rasheed Philips, owner of Philips Barbeque Co, on behalf of Kingsford and Masterbuilt
For safe meat preparation, reference the USDA website.
---
Adventurous Eats
---
Take your taste buds outside their comfort zone with these unexpected twists on grilling favorites.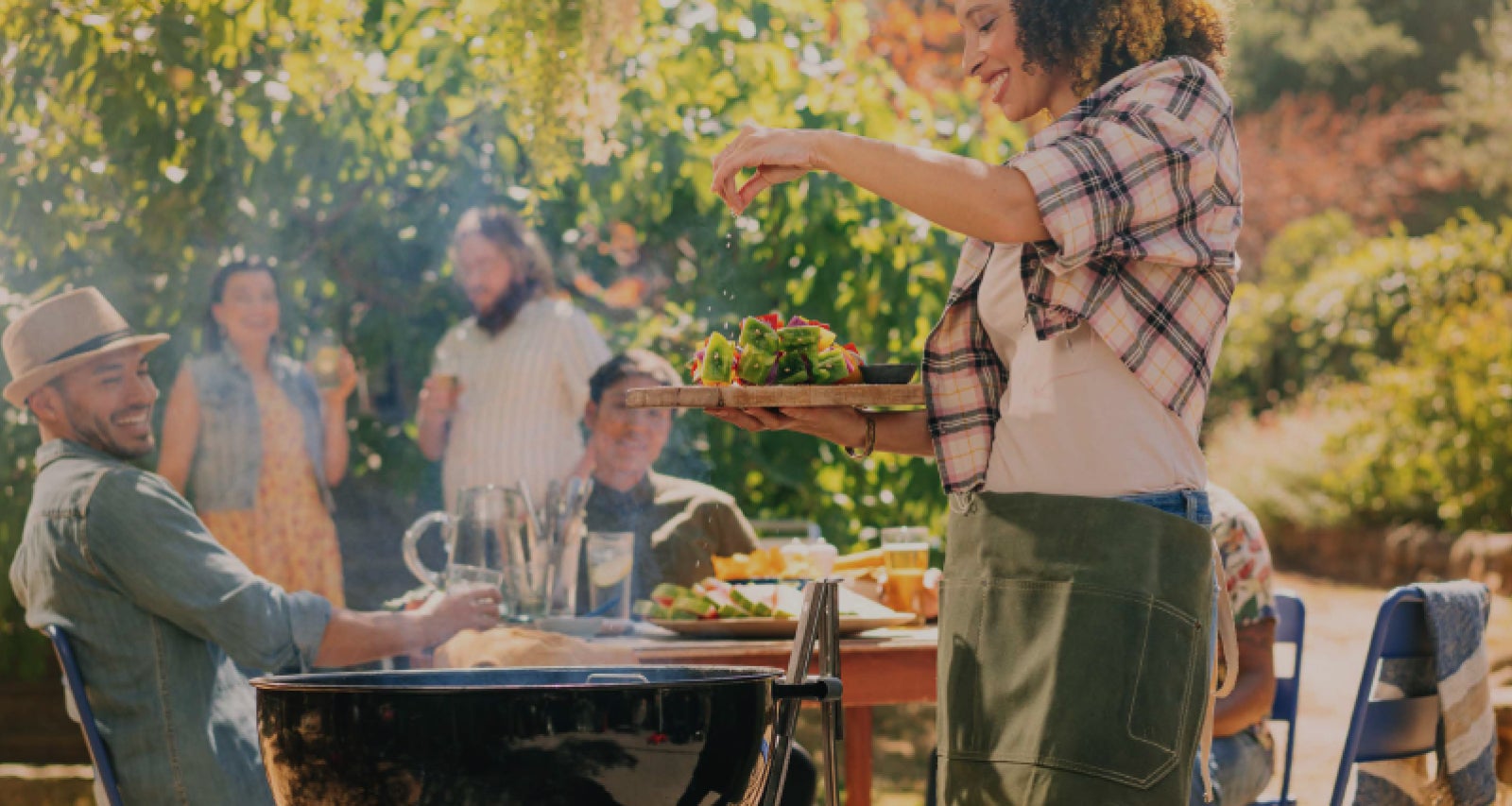 Light your fire with all new Kingsford® products.
Explore our full range of charcoal, pellets and flavor boosters to take your grilling to the next level.