Boneless Short Rib Barbacoa Stuffed Arepas
Let's get grilling
For Barbacoa:
1
Preheat grill to 275°F.
2
Place 12-inch iron skillet on the grill with the lid closed to preheat.
3
Once hot, place dry chiles on the skillet. Once they are pliable, remove from skillet (about 2–3 minutes each side).
4
Close the lid and keep the skillet inside.
5
Remove stems and seeds from the dry chilie. Cut into small pieces. Set aside.
6
In a bowl, add short ribs and season with salt and pepper. 
7
Add oil to the bowl and mix well. Set aside.
8
Add onions, carrots, celery, garlic, dry chili pieces, chipotle chili pods, oregano, cumin, cinnamon, bay leaves, tomato paste, peeled tomatoes, and chicken stock (all braising elements go into the iron skillet or caldron).
9
Season with salt and pepper, to taste. Stir ingredients well.
10
Place short rips on top, submerged slightly with the meat side down. Cover with lid.
11
Make sure the skillet is placed on the left side of the grill, which is cooler. Braise for about 2½ hours, or until tender.
12
Add more liquid as needed during the braising process to ensure that the mixture does not dry up.
13
Once ribs are tender, remove from liquid. Set aside to cool.
15
Remove bay leaves from the skillet.
16
Puree the liquid in batches, until all has been pureed.
17
Add half of the sauce to the meat mixture.
For the Arepas:
1
Preheat the grill to 400°F.
2
Mix all arepas ingredients together. Mix with hands until dough forms.
3
Knead dough until smooth. Place in a plastic bag for 15 minutes to set.
4
Keep your hands moist with drops of water during the dough forming process. Form dough into tennis ball-sized circles. Then, shape the balls into disks, about ½ inch thick.
5
Coat each side with avocado oil. Cook each disk on a preheated pan on the grill.
6
Cook both sides of each disc for 5 minutes, until lightly browned.
7
Repeat until all disks are cooked.
To Serve:
1
Serve by stuffing each arepas with a large spoonful of the barbacoa mixture.  Top with a tablespoon of the reserved sauce. If you'd like, serve with cilantro, onions, queso fresco and a squeeze of lime.
---
Ingredients
---
Barbacoa:
short rib

avocado oil

dry ancho chiles

dry chile negros

chipotle chili pods in adobo

onion

carrots

celery

garlic

tomato paste

bay leaves

dry oregano

cumin powder

cinnamon

chicken stock

whole, peeled tomatoes

sea salt
Arepas:
masarepa

hot water

melted butter

queso fresco

avocado oil
Toppings:
queso fresco

cilantro

onions

fresh lime juice
Recipe created by Chef Ronaldo Linares, on behalf of Kingsford
For safe meat preparation, reference the USDA website.
---
Adventurous Eats
---
Take your taste buds outside their comfort zone with these unexpected twists on grilling favorites.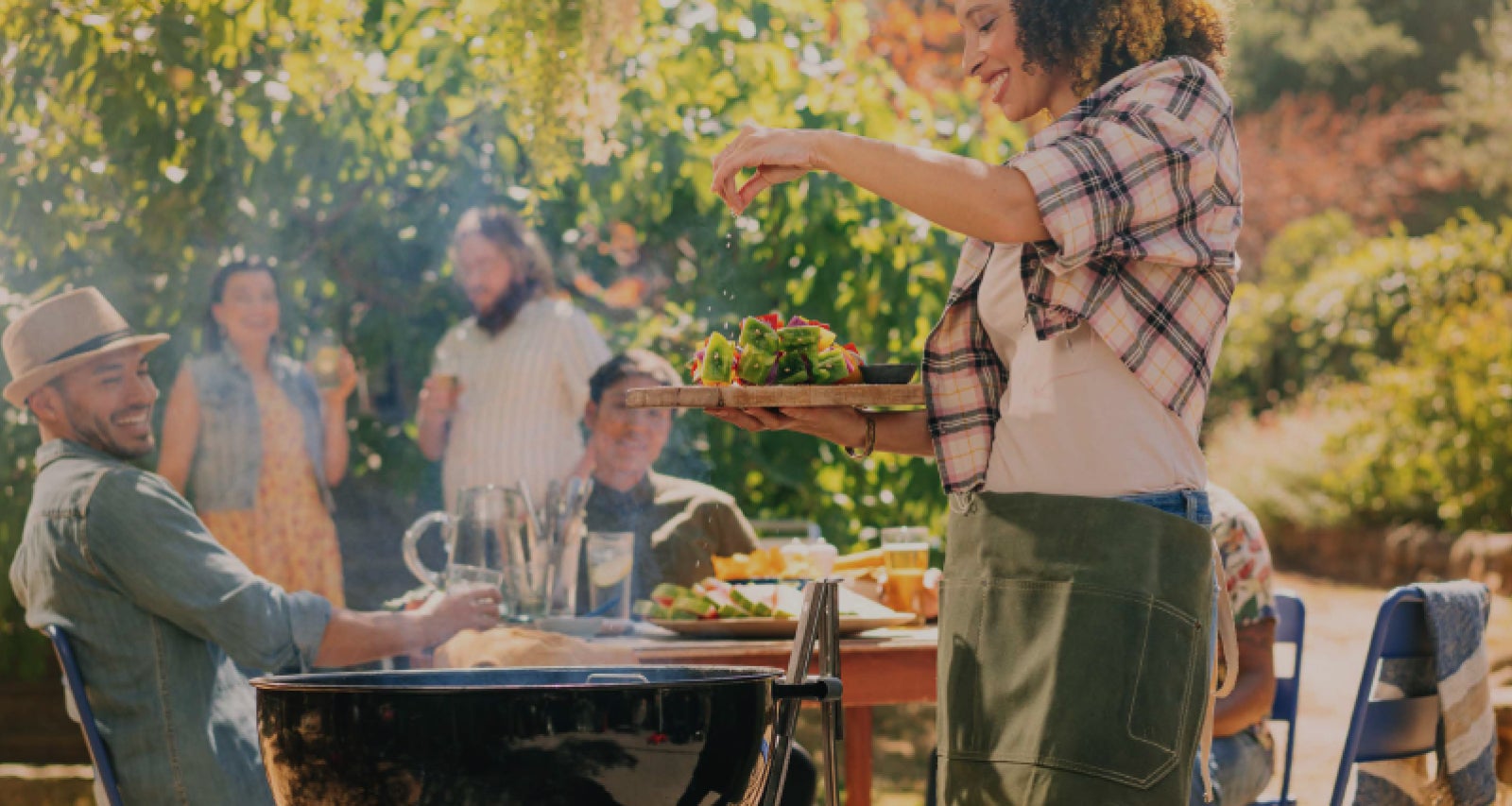 Light your fire with all new Kingsford® products.
Explore our full range of charcoal, pellets and flavor boosters to take your grilling to the next level.