Let's get grilling
1
Set Masterbuilt Gravity Series to 250°F. When loading your Kingsford® Charcoal, consider "double stacking" for added smoke flavor for your low & slow cook — layer charcoal and a few wood chunks throughout.
2
While grill is coming to temperature, generously coat each rack of ribs with your preferred pork rub.
3
Place ribs on grill. Smoke for 3 hours at 250°F. Check internal temperature.
4
Once ribs are on, spritz every 30 minutes to an hour to keep them moist with added flavor throughout your cook.
5
Wrap each rib individually with foil. Pro-tip: Add a couple pats of butter on top of each rib rack when wrapping.
6
Smoke for an additional 2 hours at 250°F.
7
Towards the end of the two hours, prepare your dip. Combine 1½ cups of chicken stock with 1 cup of maple syrup, stir until combined.
8
Unwrap your ribs and dip each rack into the mixture.
9
Place back on the grill for 1 more hour at 250°F. Spritzing again 30 minutes into the final step.
10
Once internal temperature reaches 165°F, your ribs are done.
Credit: Recipe created by Rasheed Philips, owner of Philips Barbeque Co, on behalf of Kingsford and Masterbuilt
For safe meat preparation, reference the USDA website.
---
Adventurous Eats
---
Take your taste buds outside their comfort zone with these unexpected twists on grilling favorites.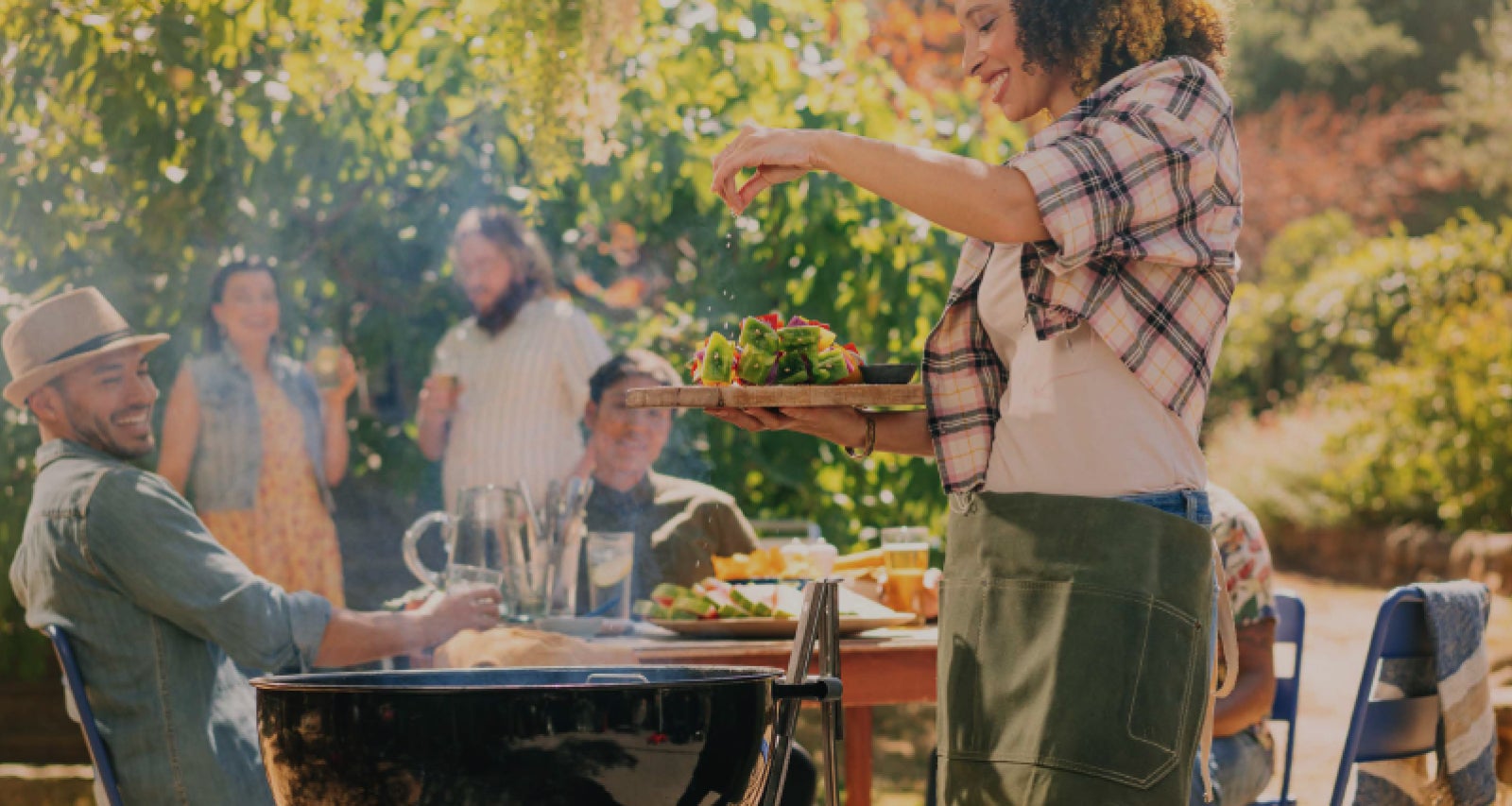 Light your fire with all new Kingsford® products.
Explore our full range of charcoal, pellets and flavor boosters to take your grilling to the next level.