Reversed Sear Ribeye Tacos with Avocado Salsa
Let's get grilling
For Ribeye:
1
Preheat grill to 200°F.
2
Oil both steaks by rubbing the oil on the entire surface of the steak.
3
Season both sides of the steak with sea salt and black pepper.
4
Place steaks on the cooler side of the grill, the left side.
5
Cook steaks for 10 minutes on each side.
6
Remove the steaks when an internal temperature hits between 110–115°F.
7
Cover with foil, turn grill up to 600°F. 
8
Place steaks back on the grill.
9
Cook each side for 2–3 minutes, or until desired doneness. Remove from the grill.
10
Cover with foil and let the steaks rest for a few minutes before slicing against the grain.
For Avocado Salsa:
1
In a bowl, combine the poblano pepper, tomatillo, jalapeño, onion, garlic cloves and oil. Season mixture with sea salt and black pepper.
2
Preheat your grill, or oven, to 375°F.
3
Cook in oven until the peppers are blistered. Remove from oven and cool completely.
4
Once cool, remove seeds and core the peppers.
5
Place all ingredients into a blender. Then add the peeled avocado and vinegar. Blend until smooth.
6
Taste and add sea salt and black pepper, as needed.
7
Place in refrigerator to completely cool before serving.
To Serve:
1
Serve right away several slices of steak in a warm tortilla. Top with cilantro, onion and avocado salsa. 2 tacos per serving.
---
Ingredients
---
Ribeye:
ribeye steaks

avocado oil

salt

black pepper
Toppings and Tortillas:
small corn tortillas

cilantro

red onion

lime
Avocado Salsa:
poblano pepper

jalapeño pepper

tomatillos

medium onion

garlic

avocado

white vinegar

sea salt

black pepper

avocado oil
Recipe created by Chef Ronaldo Linares, on behalf of Kingsford
For safe meat preparation, reference the USDA website.
---
Adventurous Eats
---
Take your taste buds outside their comfort zone with these unexpected twists on grilling favorites.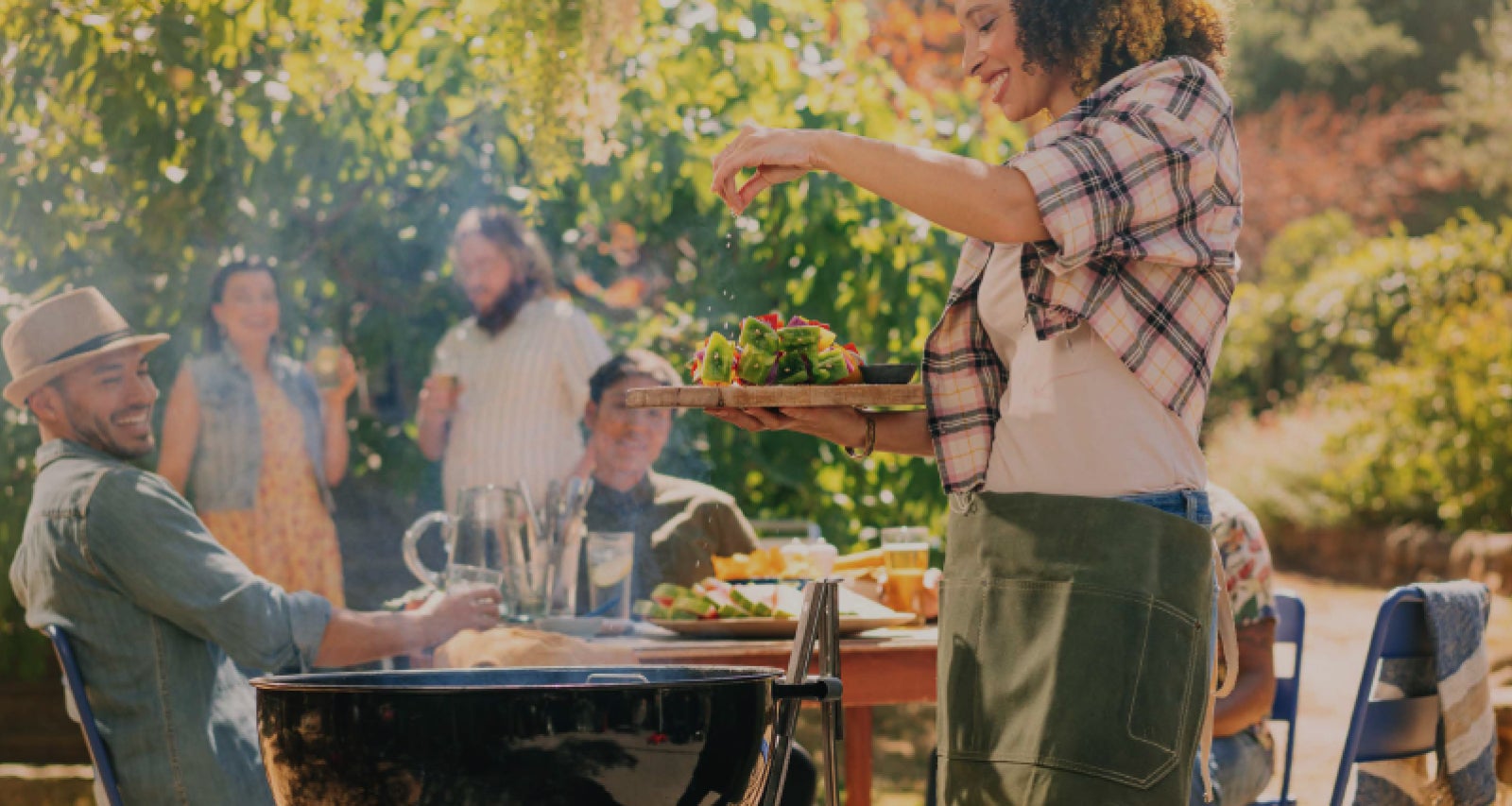 Light your fire with all new Kingsford® products.
Explore our full range of charcoal, pellets and flavor boosters to take your grilling to the next level.