Beef Ribs with Red Wine Sauce with Kingsford® Signature Flavors
This low-carb grilled beef ribs with red wine sauce recipe is slow-cooked to perfection with Kingsford® Signature Flavors Briquets with Basil, Sage and Thyme.
Let's get grilling
1
Set grill to 350°F. Once grill reaches temperature, quickly sear whole carrots and brown beef ribs. Once the beef is browned and the carrots have a nice sear, place beef in a glass dish and set aside.
2
Chop carrots and add to the dish, along with prepared herbs (minced garlic, chopped green onions, rosemary).
3
Form braising liquid by adding red wine and beef broth to the glass dish.
4
Lower grill temperature to 300°F. Cover dish with foil and braise on middle rack of grill for 4 hours.
5
Remove from grill and dish, pull from bone, and serve.
Recipe created by Rasheed Philips, owner of Philips Barbeque Co, on behalf of Kingsford and Masterbuilt
Recipes containing alcohol are intended for those 21 years of age and older only. Please drink responsibly.
For safe meat preparation, reference the USDA website.
---
Adventurous Eats
---
Take your taste buds outside their comfort zone with these unexpected twists on grilling favorites.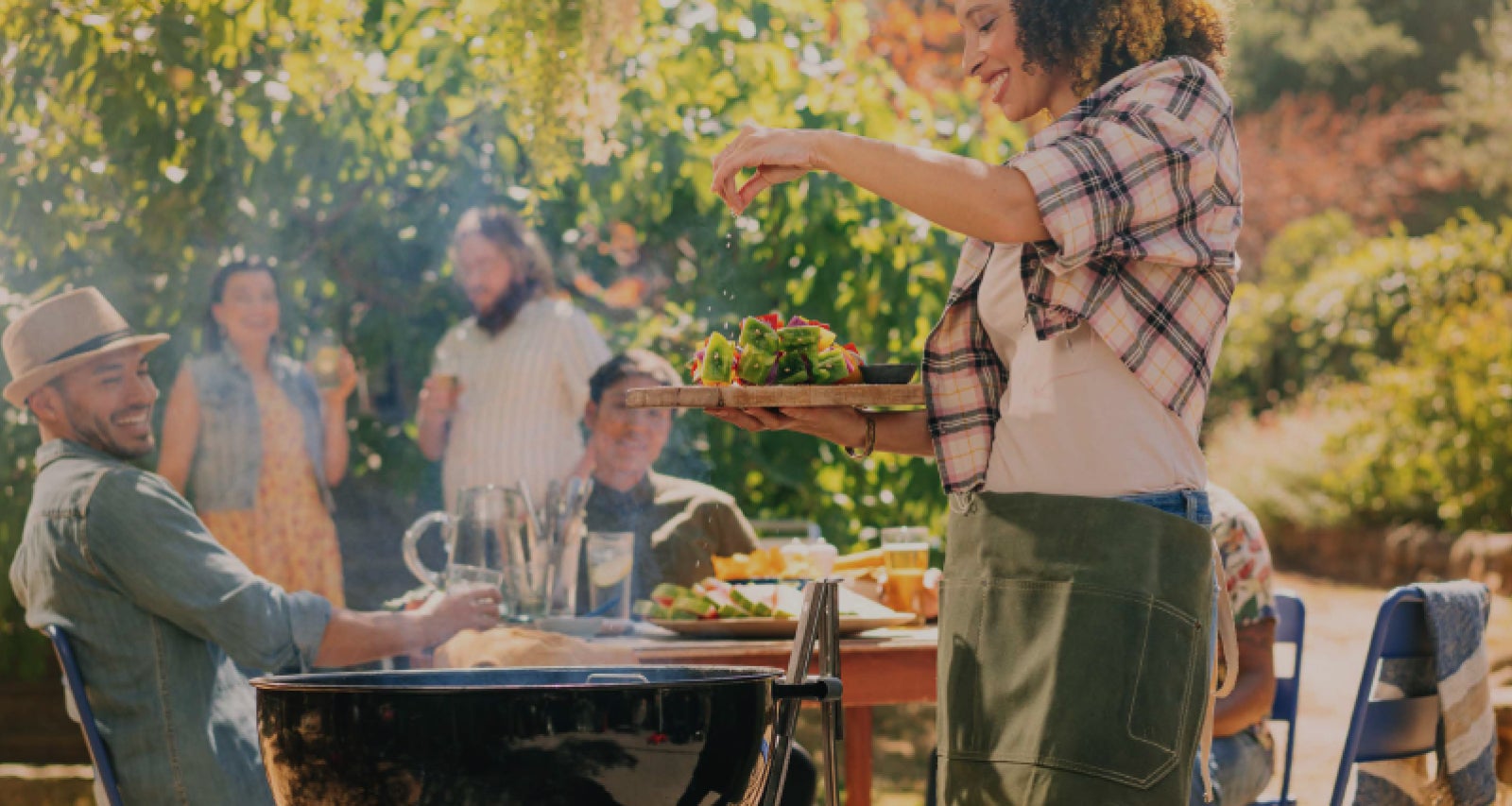 Light your fire with all new Kingsford® products.
Explore our full range of charcoal, pellets and flavor boosters to take your grilling to the next level.