How to Grill Potatoes
We love potatoes any way we can get 'em, but nothing beats these baby spuds, spiked with rosemary, gently smashed, and grilled over a direct flame. Here's how to dial in that balance of crispy skin and tender potato perfection in every bite.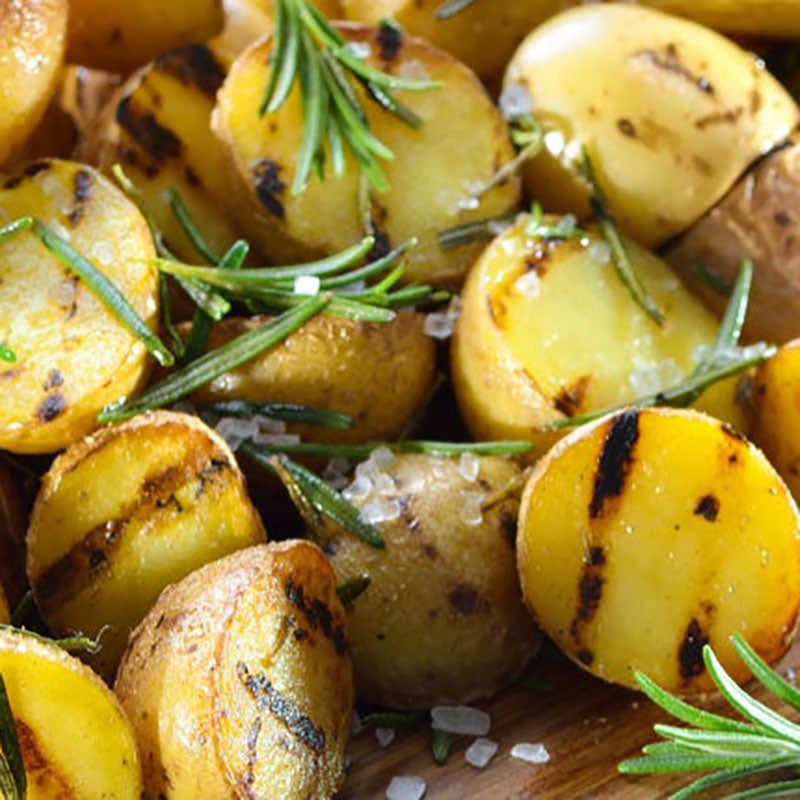 Let's get grilling
1
Boil the potatoes until you can just pierce them with a knife. Make sure not to overcook. They'll finish on the grill.
2
Light the grill and prep for direct cooking, spreading your lit coals evenly.
3
Drain the potatoes, and place onto a board. Use a hard, flat surface (like the bottom of a jar) to lightly smash them so they are even but not pressed too thinly.
4
Drizzle your smashed potatoes with oil, and season with salt and pepper. Flip them over and repeat. Top them off with finely chopped rosemary. Take it up a notch and brush your smashed potatoes with this sage compound butter instead.
5
Place the potatoes on the warm grill, and cook until the skin becomes golden and crispy, about 5 minutes per side.
6
These potatoes are amazing straight off the grill, but add a drizzle of melted butter before serving for an extra luscious finish. If you loved this grilled baby potatoes recipe, we guarantee you'll also love grilled poutine.
---
Adventurous Eats
---
Take your taste buds outside their comfort zone with these unexpected twists on grilling favorites.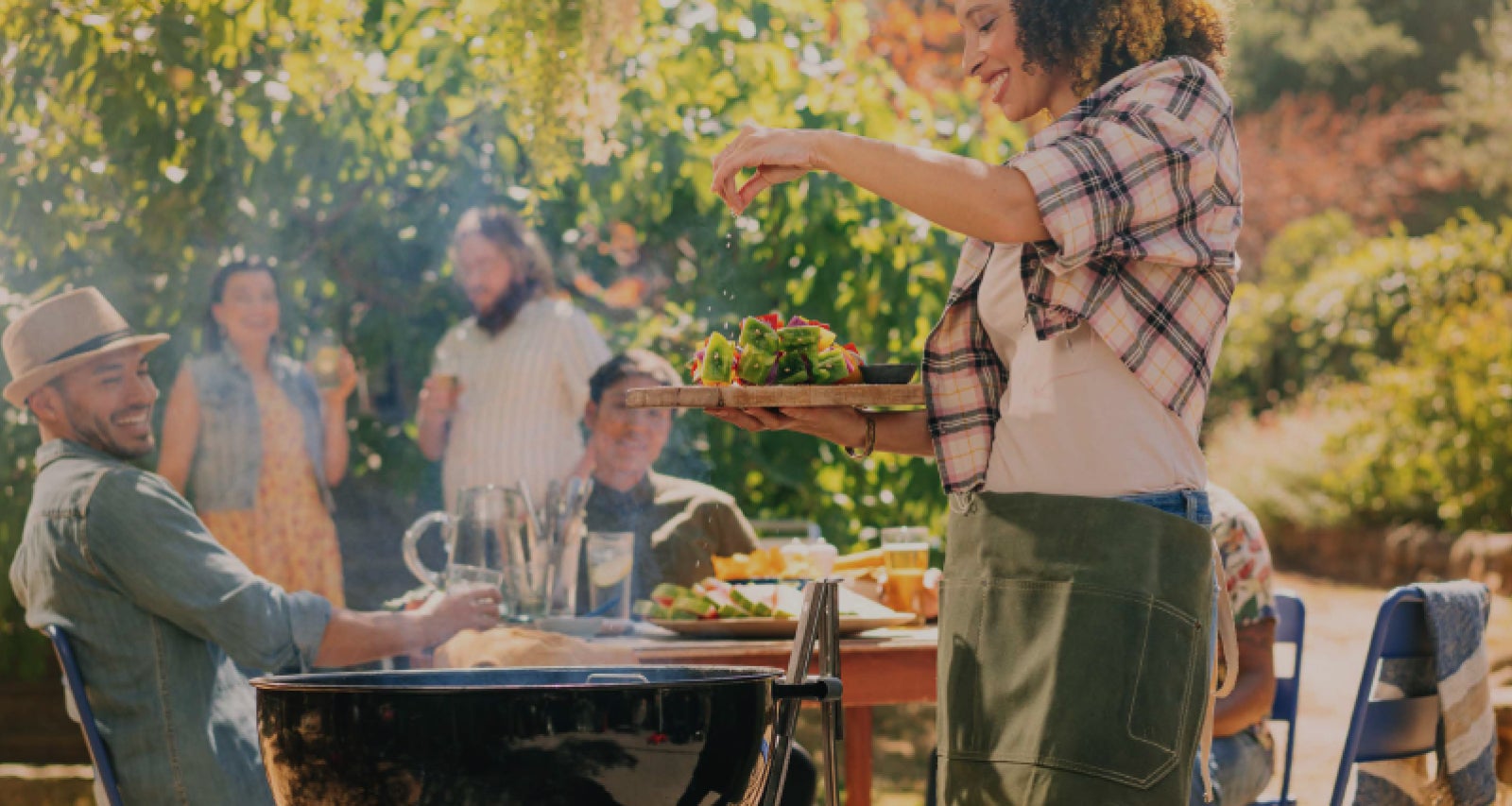 Light your fire with all new Kingsford® products.
Explore our full range of charcoal, pellets and flavor boosters to take your grilling to the next level.