How to Grill Asparagus
With its deep nutty flavor, light char, and delicate smokiness, it's no wonder grilled asparagus has become one of the most popular cookout side dishes around.
Let's get grilling
1
Fire up a full chimney of Original Kingsford® Charcoal, or light a pile of about 100 briquets and prepare a two-zone fire. Heat should be medium-high, which means you can comfortably hold your hand above the coals for five to six seconds. Replace the main cooking grate and let the grill heat up.
2
Rinse your asparagus under cold water, then pat dry with paper towels. Using a sharp knife, remove the tough, woody bottom portion of the asparagus spears, leaving the tender green stems. Coat asparagus with olive oil then season with Kosher salt and ground black pepper.
3
Place your asparagus on the hot side of the grill, setting them perpendicular to the grates so they don't fall through (or you can use a grilling basket). For thick asparagus spears, grill 4 to 5 minutes, turning frequently until fork tender and slightly charred. Thinner spears will cook in 2 to 3 minutes. If the asparagus becomes too charred, simply move the spears to the cool side of the grill, and allow them to cook through.
4
Once the asparagus is cooked, remove from the grill and plate. Your asparagus can be finished with a drizzle of olive oil and a sprinkle of coarse sea salt. Shaved or freshly grated Parmesan is also a great way to jazz up any platter of grilled veggies.
---
Adventurous Eats
---
Take your taste buds outside their comfort zone with these unexpected twists on grilling favorites.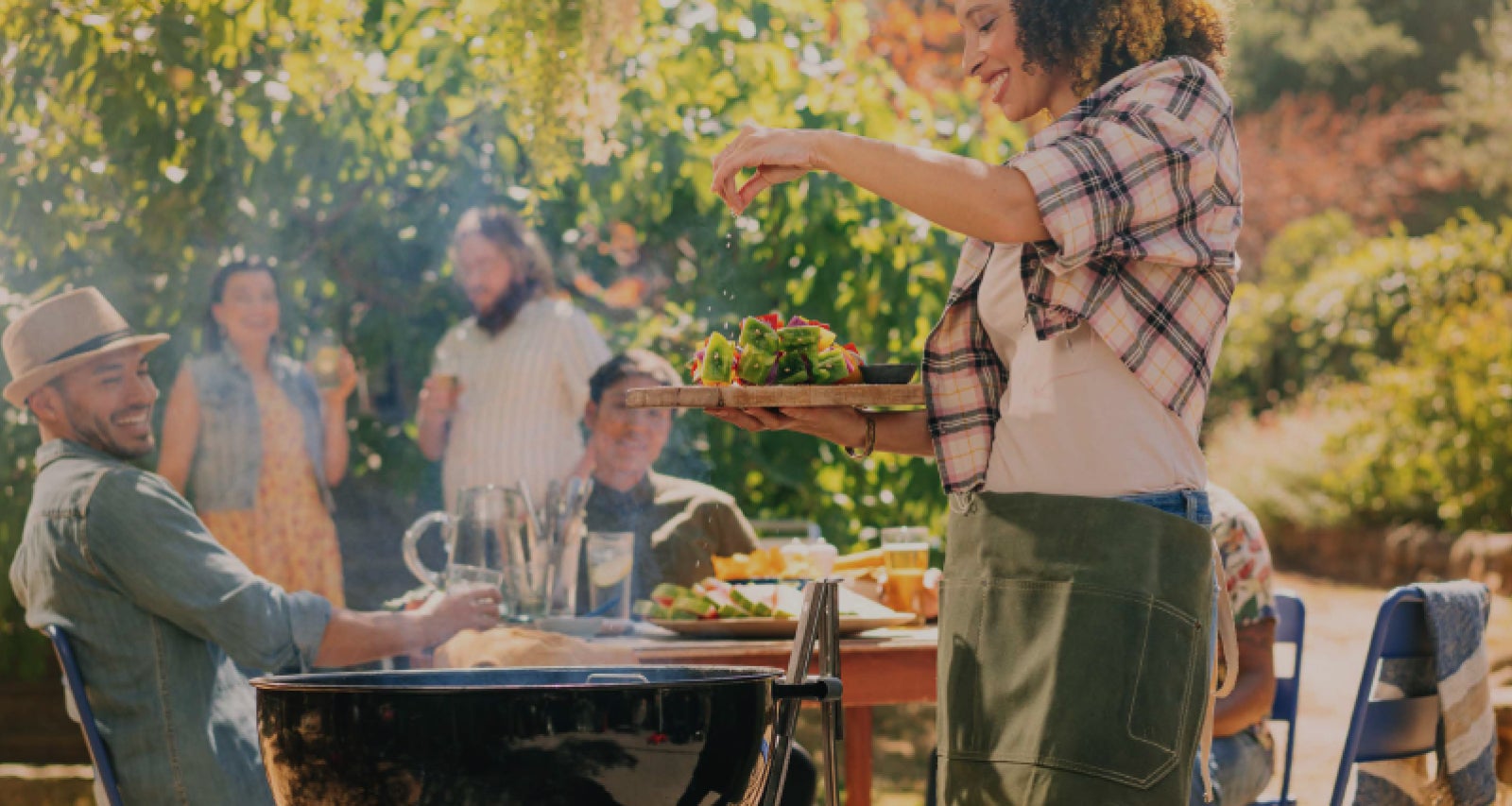 Light your fire with all new Kingsford® products.
Explore our full range of charcoal, pellets and flavor boosters to take your grilling to the next level.