How to Grill a Whole Fish
A great grilled fish just takes a light touch and the right timing.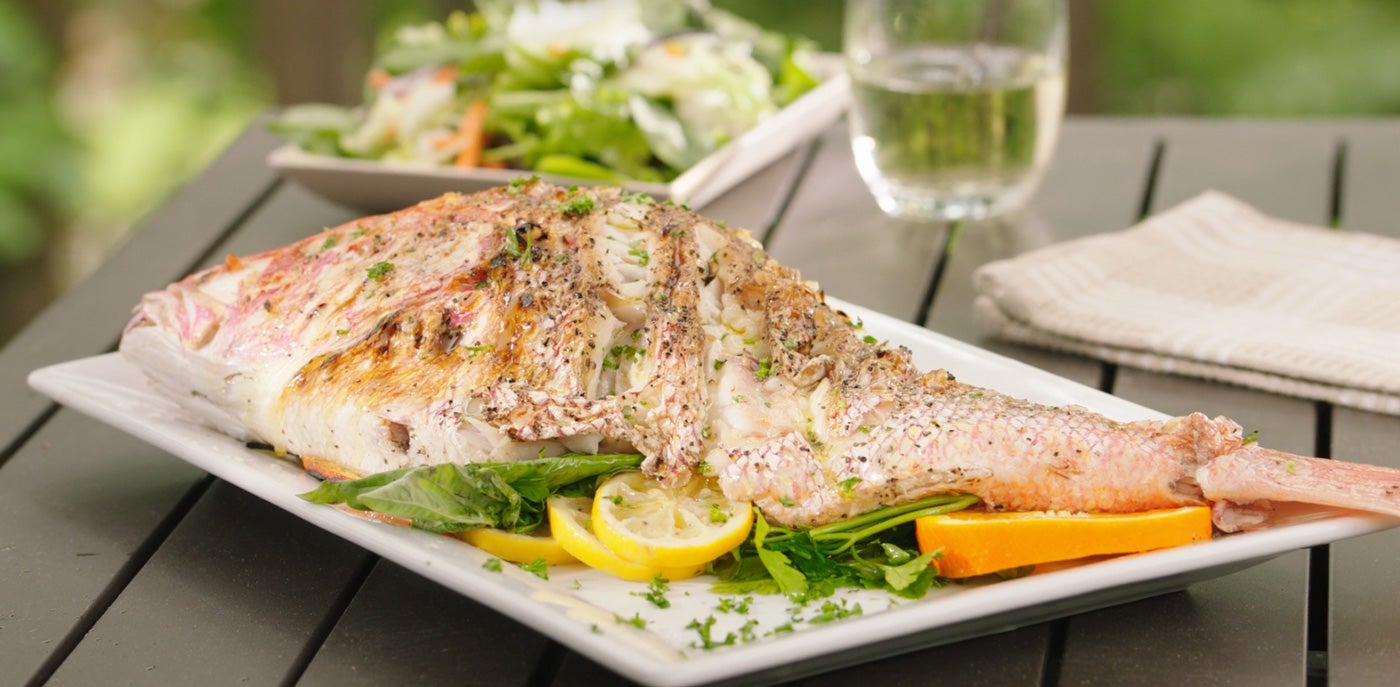 Let's get grilling
1
A perfectly grilled whole fish can be enjoyed as is, but you can also use it to make grilled fish tacos or a delicious sandwich — like our grilled walleye sandwiches. And if you love this take on grilled whole fish, you'll also enjoy this grilled salmon recipe. Light a chimney of charcoal and prepare your grill for a two-zone fire, moving the lit charcoal to one side.
2
Remove the fish from your refrigerator 20 mins before cooking. This allows any condensation to come to the surface, so it can be wiped away before cooking.
3
For seasoning grilled fish, apply a generous amount of salt and pepper to the cavity of the fish, then fill with a layer of herbs and lemon slices. Pat the fish dry and oil the skin well.
5
Do not move the fish at this stage or the skin will tear. After 5–7 minutes, gently flip the fish over. If the fish is sticking to the grate, cook for another minute or so. The skin should come away from the grate without tearing.
For safe meat preparation, reference the USDA website.
---
Adventurous Eats
---
Take your taste buds outside their comfort zone with these unexpected twists on grilling favorites.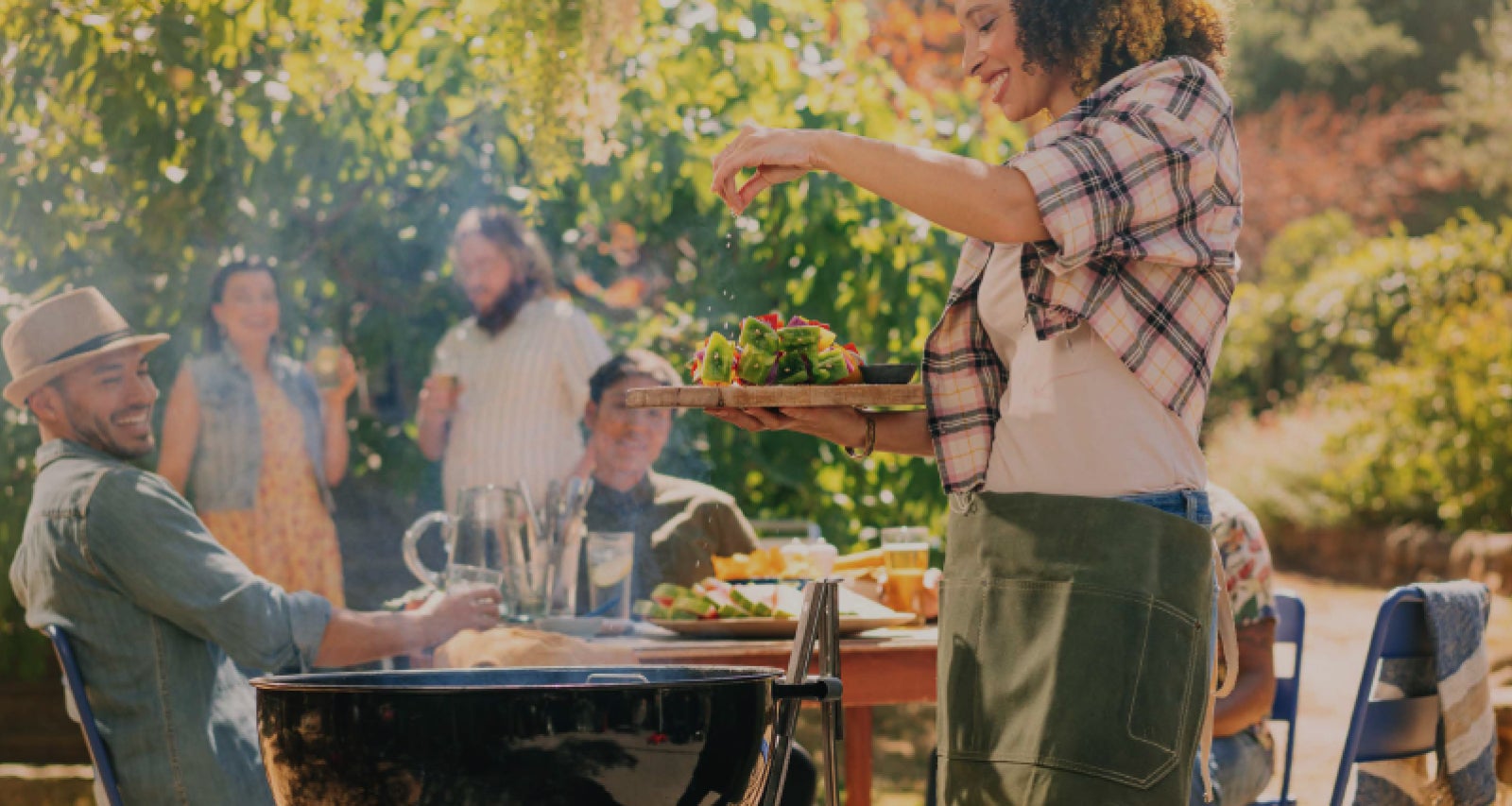 Light your fire with all new Kingsford® products.
Explore our full range of charcoal, pellets and flavor boosters to take your grilling to the next level.